Jobs
10 Best paying Jobs Ideas from Home
Are you thinking of starting your own business? But, do you feel totally perplexed and directionless as to where to start from?
Deciding to start your own company seems very daunting if you've never done it before. But, if you have a business idea that you are eager to start your new journey with, then you are on the right track of your entrepreneurial journey.
Be sure to stick to the end for more.
Read also:
Square vs. Paypal : What is the Best Stock?
5 Social Media Tips for Small Business
10 Best Ways to Make a Living from Home
What is a Home Based Business : Home Business Easy Guide
---
10 Most Successful Small Business Ideas
1. SEO Consultant
SEO consultant offers search engine optimization services. This is one of the most trending businesses which can surely be started on a small-scale basis.
In today's world, there is a rat race amongst all the companies and big personalities, who wish to be visible online more often than others.
Here, SEO experts come into the picture who know best how to bring more organic traffic to your website with the most up-to-date tools and strategies.
SEO businesses are generally quite profitable as the search engines are ever-evolving, and thus there is a lot of demand for SEO consultants.
So, if you are an SEO expert, you can easily set up your own business, rather than working for a company or agency.
All you need is to invest in marketing, education and business organization in order to reap profits from the business.
2. Cryptocurrency Consultant
Cryptocurrency consultant is a professional who advises their clients to make successful and compliant-based cryptocurrency transactions and practices across accounting and tax functions.
As a crypto expert, they safeguard their clients from any illegal and unethical crypto practices.
Crypto consulting business is gaining immense demand worldwide as there are only few people who know about this newly emerged market so well and on the demand side, there are huge corporates,
HNIs, celebrities who not only want to invest in digital currency and make healthy profits but also wants to create their own blockchains and non-fungible tokens.
That's why there is a huge demand for crypto consultants who are well-equipped with great knowledge of Bitcoin, blockchain, crypto market practices, etc.
To become a self-employed cryptocurrency consultant, one needs to have a background in finance or technology, hands-on experience by working under experts, and good 8-10 years of experience in crypto
consulting business along with a cryptocurrency certification.
3. Venture Capitalist (VC)
One can really start very small and build their own venture capital firm. You can start as an angel investor or can also partner with someone starting a venture capital firm.
A venture capitalist, who is popularly known as a VC is an investor who helps and advises a new company in the process of expanding or provides the capital needed for a startup venture.
Many paths can lead you to become an independent venture capitalist. Either you have a good experience of investment banking or have been a highly- skilled financial advisor or equity research analyst.
As a self-employed venture capitalist, you can either invest a large part of your funds into your new business or can partner with someone holding the same expertise.
To start with, the new venture capitalists should stick to investing in companies which operate in familiar industries.
Also, make your decisions based on deep-dive research. And gradually if you become successful and build a reputation, which in turn, will lead to lucrative and higher-profile deals.
4. Small Wealth and Asset Management Company
Independent boutique wealth and asset management firms are gaining edge over the large ones because of their flexibility and agility.
You can definitely start a smaller firm if you have a great finance background with some strong network.
Being a small firm, you can outsource the other administrative tasks such as IT, human resources, legal/compliance, accounting and focus more time on your clients and building relationships.
Wealth and asset management is an investment advisory service which includes other financial services to cater to the needs of high net worth and affluent clients.
An independent and self-employed wealth management advisor is a professional who has the financial expertise to handle an affluent client's wealth holistically, for one set fee.
5. Personal Finance Youtuber
Everyone earns money but only a few know how to manage their own money.
If you have an expertise over personal finance which includes, investing, insurance, retirement, then you can surely start your own YouTube channel and make videos geared towards investors or the beginners
looking to learn the basics of investing as well as personal finance skills and thus helps in building wealth. You need to follow these steps while launching your own channel, such as:
Design a tactical YouTube SEO strategy.
Keep posting updated investment and finance related videos.
Make a strategy to have more and more subscribers to your channel.
Link YouTube page to other social media accounts such as Facebook, LinkedIn or Instagram.
6. Online Teaching Classes
The online teaching business and EdTech industry is booming especially after the Covid-19 pandemic situation. So, if at all you are planning to kickstart your online teaching academy, do not hesitate.
It is definitely the right time to start, as the online learner base is growing exponentially. Here are some tips that will surely help you to launch your own online academy:
Pick up an interesting course topic such as taxation, accounting, coding, robotics or any based on your knowledge and expertise.
Create powerful and engaging course content with the help of attractive background and graphics.
Learn the technicalities of running an educational website.
Determine the pricing of the particular course.
Choose the digital payment gateway.
Plan the schedule much in advance.
Use promotional and marketing strategies for your online academy.
Invest in sophisticated and updated technical hardware and software equipment such as webcam, video camera, selfie ring lights, classroom backgrounds, editing software, etc.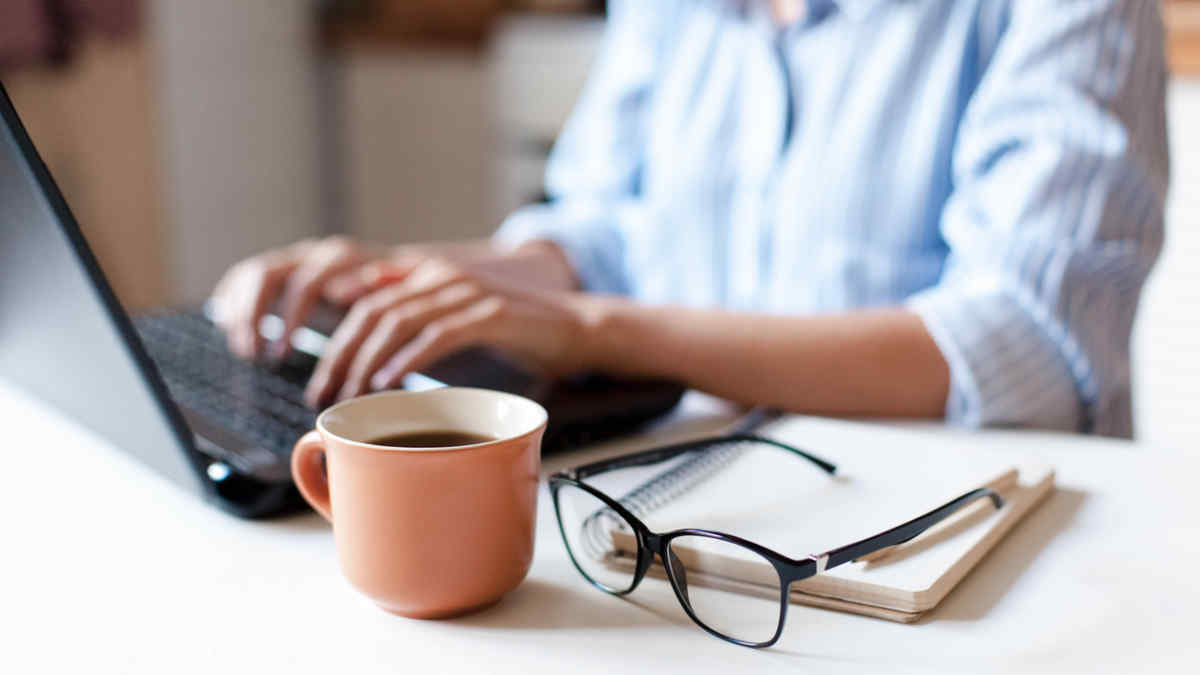 7. Preschool and Daycare Owner
With more and more working population, pre-schools and daycare facilities have become a mushrooming business.
Preschools have a record of minting a high yielded income and thus, it is considered as one of the lucrative businesses to invest in. All you need is a proper and strong business plan and registration and licenses in place.
If you are a woman and want to invest in a pre-school, then you have several banks and institutions which provide loans at discounted rates and with relaxed loan repayment schemes too.
Apart from loan requirements, right location and infrastructure also becomes very important to run business for longer duration.
Do not forget to enter into a long-term lease agreement so that the investment in terms of infrastructure and business development does not get mixed up.
8. App Developer
Well! we are all aware that this is indeed a mobile age, where everything happens via smartphone applications.
Whether you want to order food, book theater tickets or hotel reservations, purchase groceries, apparels, or name anything which can be available to you via app.
Broadly, there are basically two kinds of mobile applications: utility apps and gaming apps.
With this increasing demand, there is a huge scope for app developers also, who hold an expertise in designing, building and managing mobile applications.
App development can be a good business idea, as it has robust earning potential, strong career outlook and multiple opportunities to work with cutting-edge technology.
One can easily start their own app development business of designing mobile applications by pursuing related certifications and also by diversifying their coding skills.
9. Crowdfunding
Crowdfunding has been considered as one of the most viable investment choices for new-age startups, and emerging business ventures.
In simple terms, Crowdfunding happens when a 'crowd' funds a project or business, rather than just one or two major investors.
Crowdfunding can be related to different segments such as donation, equity, real estate or reward-based.
However, in order to run a successful crowdfunding business, one needs to have good sales and marketing skills to capture the large number of investment backers and convince them in a way that they will invest in your project.
The main benefit of crowdfunding business is that it has minimum financial risk and it can be started with a really small budget.
10. Digital Marketing Manager
Digital marketing services are in huge demand and it plays an important role in branding and advertising of the company's image.
If you have a knack for SEO, content marketing, blogs advertising, pay-per-click ads, social media management, you can easily start your small-scale business from an office or even from work from home.
Many companies prefer to outsource these services rather than to establish an in-house team.
So, if you like to direct and implement the marketing plans meticulously, digital marketing is the right business for you.
Other Posts:
How to start a Marketing Business
The Best Paying Work-from-Home Jobs
Highest Paying Jobs for Mechanical Engineers