Best Ways to Make a Living from Home
Making some extra cash doesn't actually have to be that complicated.
As someone who's been immersed in the field of online income generation for nearly two decades now, I can tell you that it takes some work. However, there are several clear paths forward.
At the end of the day, it all boils down to what your goals are and just how much you're looking to automate your income.
Could you make an extra $200 per month? Sure. How about an extra $1000 per month? How would that change your life? To most, it would make a monumental difference.
But what if we were talking thousands more per month or even tens of thousands more? How would that alter the trajectory of your life?
Clearly, you can make real money with just some internet access. You just have to decide how much of your time it's worth.
While we all have some extra time, it often doesn't feel like it. But it also doesn't take too much effort to make some extra dough on the side with some home jobs.
We're not talking about millions upon millions here — we're mostly talking about doing small, bite-sized projects to generate some extra income.
And depending on your skill set, you could easily make a few hundred dollars or even a few extra thousand per month with remote work.
Read also:
What is a Home Based Business : Home Business Easy Guide
How to start a Marketing Business
The Best Paying Work-from-Home Jobs
---
1. Become a virtual assistant.
One easy way to earn money from home is to help others complete tasks as a virtual assistant.
If you're highly organized and can properly manage your time, then becoming a virtual assistant presents a low-friction entry point into the digital services industry.
You can easily perform these functions with remote work no matter where you live.
Finding a remote job as a virtual assistant can be easily done through sites like Upwork, Indeed.com and Remote.co.
Search the existing job postings and create bids. You'll need effective communication skills and fluency in English and popular web and business software applications.
2. Sell stuff on eBay or Craigslist.
A large subset of our society is earning a full-time income by selling items on Craigslist and eBay.
You can do this by selling your own items, or you can help sell items for other people and take a small commission.
Selling on eBay offers more friction than Craigslist and you'll need to establish solid reviews before you can begin to move high-ticket items.
However, eBay does provide resources for sellers to help you get acclimated to selling on the platform. Take the time to do your due diligence and research the platform.
If you have some solid online marketing skills, you'll find this much easier than if you're a complete newbie to the world of digital marketing.
3. Trade cryptocurrency.
As the digital world evolves, so does our currency. What seemed like a novelty yesterday will ultimately become the preferred medium for good money.
A Gallop poll found that 10 percent of people claimed to use cash as their preferred payment method in 2016 (down from 19 percent in 2011).
While cryptocurrency is still relatively new, it will ultimately become the standard.
Bitcoin and Etherium might be the primary cryptocurrency platforms today, but the US Dollar will eventually become the Digital Dollar by leveraging the blockchain.
You can take advantage of the current boom in cryptocurrency by trading it through platforms like eToro and Kraken, amongst many others.
4. Online tutoring
Websites like Skooli , Tutor Me and Tutor.com provide resources for entering into the online tutoring space.
While you don't need to use a platform like these, they provide a lower friction entry point into the market.
You could also search for online tutoring gigs on a variety of other sites like Upwork, Freelancer and many more.
What types of things can you tutor in an online course? You could easily tutor a subject like math or science, while also teaching a language like an english online course if you're bilingual.
You could also tutor musical instruments like the guitar or piano, along with a slew of other subject matters.
Fiverr has grown significantly since its inception. Today, it's a vast marketplace for freelance work where you can sell just about any service under the sun.
This is great if you're looking to make money online as a digital nomad or even while sitting at home on your laptop while in your pajamas.
What, specifically, can you sell on Fiverr?
Anything from graphics and design services, to digital marketing, freelance writing and translation services, video and animation services, music and audio, programming and application
development, business services and lifestyle services that includes anything from celebrity impressions to gaming.
6. Build sales funnels.
Every successful business has an automated sales funnel. Yet, so many businesses are completely unaware of the power of an effective funnel.
Sales funnels provide automation in the sales process. They help you build a relationship with your audience and develop a bond with the consumer.
There are plenty of tools you can use to build a sales funnel, but the world's most successful businesses often create custom-coded funnels.
Expert sales funnels often start with a free offer, also called the lead magnet. By delivering value in the lead magnet, you're creating trust with the consumer.
In the next step, you'd usually find what's called a self-liquidating offer or a trip wire. These are deals that are hard to pass up, often for $7 to $47.
The front-end offer is usually found beyond that along with one-time offers to help boost the lifetime value of the customer and the average cart value.
While there are considerable technique details when it comes to sales funnels, understanding them today, right now, could set you up for a higher degree of online marketing prowess.
It'll also help you scale your business by optimizing a conversion rate, then simply expanding your ad spend.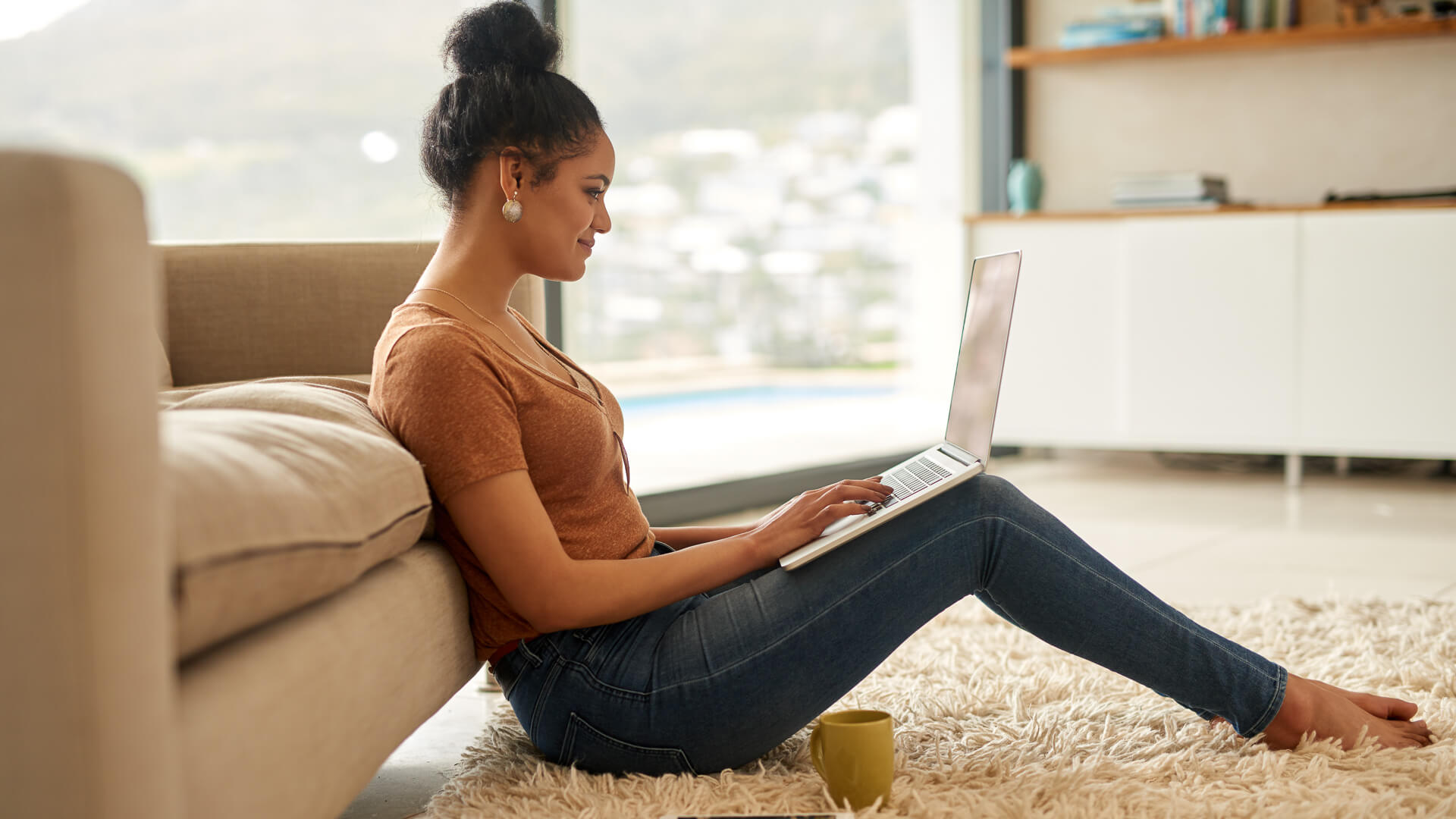 7. Rent out your home.
Another way you can make money at home is to actually rent out your home. AirBnB has carved a sizable industry out of vacation rentals.
While the market did exist prior to AirBnB's arrival, it's certainly grown by leaps and bounds since its arrival on the scene.
In 2017, AirBnB purchased luxury vacation rental provider, Luxury Retreats, and other consolidations in the marketplace have happened with leading sites like InvitedHome's acquisition of PPG rentals and
Seasoned Dreams' platforms, and Expedia's $3.9 billion acquisition of another vacation rental giant, HomeAway.
The market is booming and the time is ripe for entry, no matter how big or small your home or condo might be.
Related: 11 Weird and Wonderful Airbnb Listings, Including a New York Taxi and an Igloo
8. Launch an ecommerce site.
Ecommerce is booming. While Amazon takes the lion's share, consumers are buying by the droves when they can scoop up great offers.
In fact, some of the leading online marketers like Neil Patel, Frank Kern, Dean Graziosi, David Sharpe, John Reese and many others, are using free-plus-shipping ecommerce and book funnels to make small fortunes.
This comes back to the implementation of sales funnels within an ecommerce environment.
In fact, much of what people think about traditional ecommerce stores taking months or even years to build and costing a small fortune simply isn't true.
9. Start a blog.
Blogs are quite possibly one of the best ways to earn a passive income, even while traveling the world as freelance writer.
While starting a blog might be simple you will need to put in the work and the effort in order to reap the benefits of your blog posts. Plant the seeds now to enjoy the harvest later.
However, once that blog gets going, generating an income and scaling out your product as a business owner is straightforward. Simply produce more content and line up more offers.
As your blog grows in popularity, you'll also be able to attract top talent willing to write for you simply in exchange for one very powerful link back to their own websites.
10. Build a side hustle business.
There are plenty of ideas for lucrative side hustle businesses that you could easily start from the comfort of your own home.
While starting them is easy, actually putting in the work to market and grow those businesses is a bit more challenging. The hard part is seeing them through.
While you could launch a regular business selling someone else's products, you could also invent your own product.
While businesses based on inventions might seem more complex to create, they do present attractive investment opportunities as depicted on popular shows like Shark Tank.
Other Posts:
Highest Paying Jobs for Mechanical Engineers