10 key practices to prevent "burnout syndrome"
The burned worker syndrome or burnout is a disease on the rise after the economic, social and labor consequences of the coronavirus.
82% of professionals have suffered from this disorder at some time during their working life.
Although the concept is not new, it was in May 2020 when the WHO identified burnout syndrome as a legitimate and diagnosable emotional disorder.
Its effects are many and far-reaching; from mental and physical health problems in the global workforce (and, as a result, millions of sick leave), to huge drops in company productivity.
The future prospects are bleak: whether this syndrome increases due to the financial pressure suffered by the economic impact of COVID-19;
the stress caused by the health risks of the pandemic, the fear of losing one's job, or the high workloads as a result of staff cuts.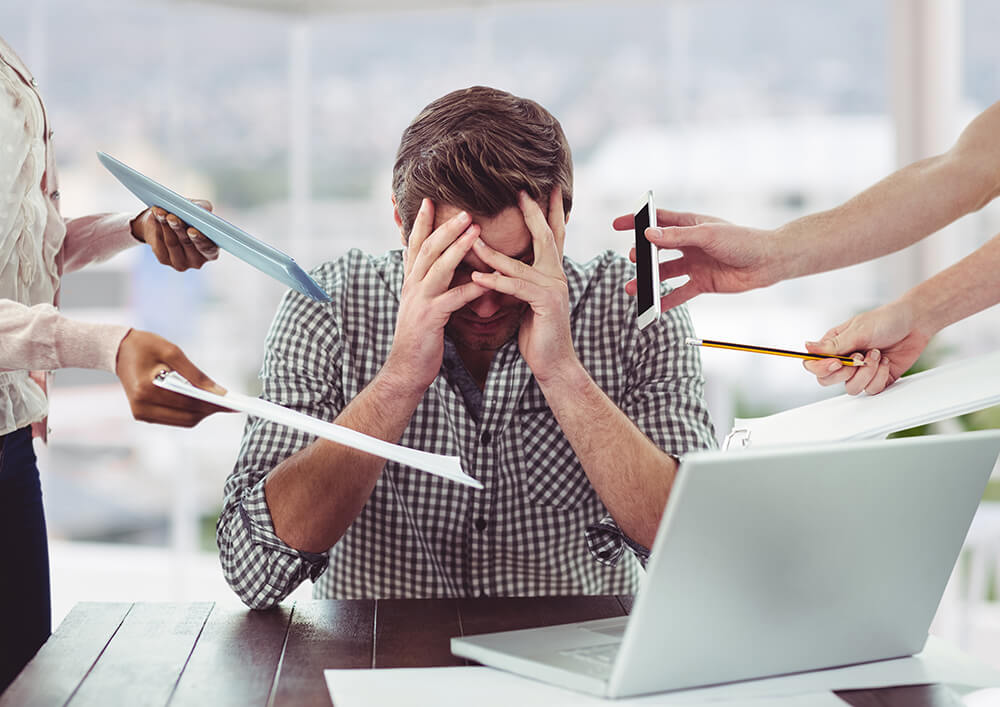 Read also: Promotion to manager: how to go from management to leadership in 7 steps
---
Added to these factors is the culture of success that prevails in our current society:
"It seems that everywhere, especially on social networks like LinkedIn, contradictory messages appear that it is necessary to be flexible at work and know how to disconnect, but that the more you work, the more successful you will be.
This, added to the pressure from team leaders and the companies themselves that need to remain competitive in this context of crisis, significantly increases the risk of burnout among today's professionals.
Statistics Extracted from the Guide to Combat Burnout Syndrome*
82% of professionals have suffered burnt worker syndrome at some time
47% of team leaders believe their employees are at risk of burnout
73% of professionals consider that corporate social activities are important to combat this syndrome, although only 43% of companies offer them in their incentive program
65% of employees would like to offer anonymous feedback on their managers, but only 46% of organizations make this option available to them
61% of employees value activities related to physical and mental health as very important, but only
34% of companies include them in their benefits program
55% of employees are less likely to experience burnout if they feel their performance metrics are in their control
Less than 7% of professionals know with total clarity what objectives they have to meet to receive a bonus and/or promotion
1 in 3 professionals feel that their contribution to the company is not fairly rewarded
Only 18% of the professionals surveyed consider that their role and responsibilities were adequately communicated in the job offer and interview process that led to their current position
42% of respondents prioritize working for a mission-driven company they identify with over other factors like salary and benefits
A Guide to Tackle Burnout Syndrome, which sets out the 10 key practices to be developed by organizations and their managers to combat this syndrome among their employees:
1. Communicate goals clearly, conduct regular reviews, and implement the 80/20 rule
Under this last logic, approximately 20% of the effort originates 80% of the results, therefore, the most important and priority tasks must be communicated;
highlighted and reviewed on a daily basis in order to dedicate most of the time to carrying out activities that have a greater impact on the business.
Also, when goals are reviewed on a regular basis, it is easier to identify important outliers or areas of work that may have become "cluttered" with excessive tasks.
2. Emphasize the importance of wellness
Encouraging employees to take vacations without feeling guilty about missing work for a few days will go a long way in helping their well-being.
Encouraging regular breaks during the workday will also improve your enthusiasm, productivity, and your physical and mental health.
The implementation of wellness initiatives in the workplace, for example, yoga classes, access to mindfulness applications or the provision of healthy snacks, are also very effective.
3. Implement flexible work arrangements
Work flexibility can reduce tension and stress, allows you to reconcile work and personal life in a more optimal way;
and is a way to attract the best talent since today's professionals tend to look for employment opportunities that include this type of modality.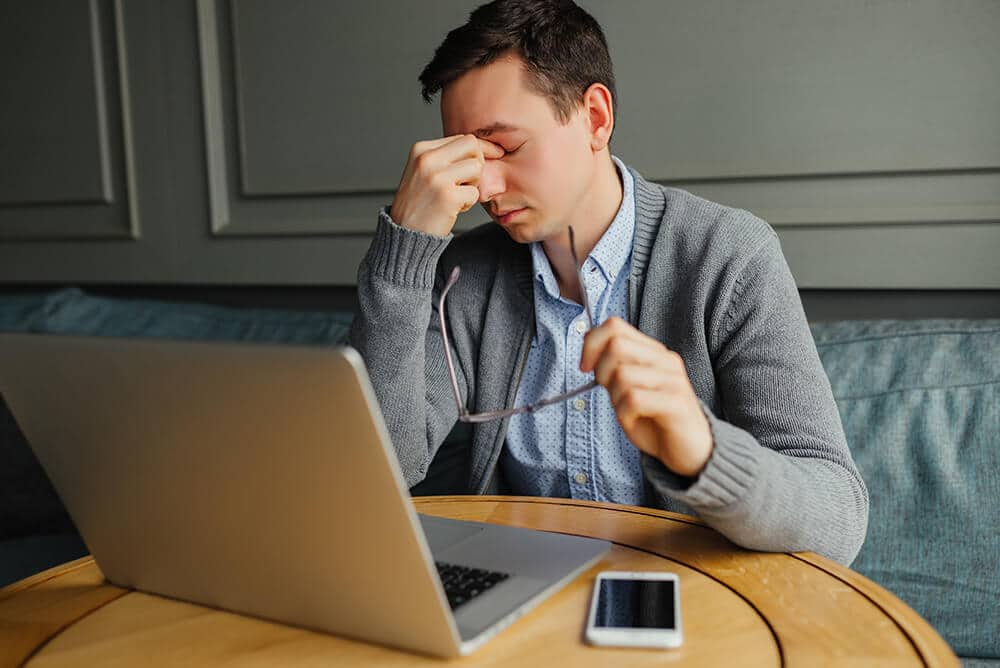 Read also: How to emerge professionally strengthened from periods of uncertainty
---
4. Implement measures to disconnect from work
Do not allow employees to include their corporate emails on their personal mobile phones/devices to make it easier for them to disconnect and rest during their free time.
In addition, respect for "home time" should be shown by limiting communications beyond office hours.
5. Give employees autonomy and control over their role and performance
One of the main causes of burnout among professionals is the lack of control over the job itself and its performance possibilities. The main methods to combat this problem are:
Set expectations from scratch: The organization needs to be clear about the skills and competencies required for the job from the start.
If a role is expected to evolve or change over time, make this very clear early in the interview process.
Assessing Performance Possibilities: Tight deadlines are common in any business, at least from time to time, but burnout occurs when a person simply has too much to do or lacks the resources and skills to do what needs to be done. requires you within the allotted time.
Therefore, it must be offered what is necessary for it to be able to meet its objectives, having on some occasions to opt, for example;
for the subcontracting of a project through an agency or freelance, or for the acquisition of technological programs for the automation of chores.
Involvement in decisions: While some decisions need to be made behind closed doors, consulting and demonstrating to employees that their input is valued and that they are part of the future of the business is key.
This will lead to an increase in job satisfaction, and the employee's professional and personal interest in the success of the company.
Ask them for feedback: providing them with secure channels so that they can offer their opinion regarding the company and the management of its managers is crucial.
6. Recognize and reward good results
Ensuring that employees feel rewarded for their work is essential to improve their job satisfaction, and prevent burnout syndrome.
The reward does not always have to be financial; it can be public recognition (in the form of praise or positive comments) or intrinsic (feeling proud of the result of one's own effort).
The most important thing is to reward an employee for their results, and not for the number of hours spent in the office.
7. Transparency and feedback regarding the possibilities of professional development
A career plan must be defined for each position – associated with objectives communicated in a fully transparent manner – so that the employee is aware of their possibilities of career progression;
and of the goals they need to meet to achieve a certain title. , level or salary. This plan should be referenced on a regular basis and feedback provided on progress made, especially during annual evaluations.
8. Invest in building a community
A diverse, open corporate culture. Solid and positive that welcomes all types of professionals will increase the commitment of employees, who will feel more involved with the organization.
In addition, it improves job satisfaction in general, and consequently, reduces the risk of burnout among the workforce.
The celebration of corporate events, the implementation of internal communication platforms, the celebration of anniversaries that applaud the uniqueness of each professional, open door policies…
These are some of the initiatives that help create this community spirit.
Read also: 7 strategies to maintain your mental health and well-being at work
---
9. Ensure equal opportunities and impartiality
Allowing ambiguities regarding promotion/salary increase criteria could easily lead to situations interpreted as unfair.
Establishing clear salary policies in line with the labor market, and implementing mentoring plans that make it easier for every employee to have the opportunity to grow and develop, will lead to the creation of an inclusive and diverse environment.
Regarding flexible work arrangements, these should not be limited to those employees with particular needs such as workers with children;
but should be extended to the entire workforce to demonstrate that every worker is equal in the eyes of the company, regardless of matter your condition or family status.
10. Convert words into actions: transmit and integrate the mission into the company's processes
It makes sense that employees are more likely to suffer burnout if they don't identify with or even don't know what their company's mission is. So what do you do to make sure they do?
Making sure that the company's public profiles (websites, social networks, press releases, reports…) clearly convey its values ​​and mission.
This will help staff better understand if they fit within the organization, and how their work contributes to its success.
However, a large number of organizations already include during their selection processes an interview focused on discovering the "cultural fit" of the candidate:
during it, potential employees are offered the opportunity to experience the company culture either through a visit to the offices,