5 Smart Finance Tips If You Just Moved to Canada.
1. Get to Know Your New Bank's Programs
Canada has plenty of regional and national banks for you to choose from, but the biggest is the Royal Bank of Canada (RBC).
The great thing about the RBC is that they have many programs established to help new Canadians get off on the right foot, including a no-limit bank account where they'll waive the monthly fees for the first year.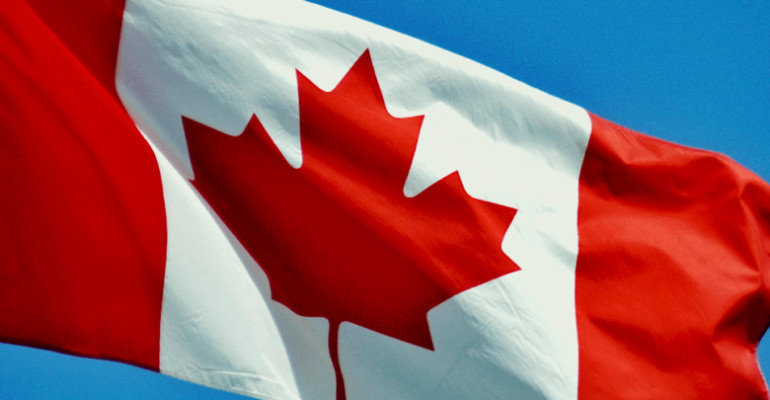 Similar programs are offered by BMO and Scotiabank.
2. Start Building Canadian Credit
It can be hard to get a credit card, car loan, or mortgage without Canadian credit history. However, the Royal Bank of Canada and others offer loan and credit card programs specifically for newcomers to Canada.
Since credit is so important for financing anything, start your credit-building journey as early as possible.

3. Get Familiar with 3 Types of Taxes
Making purchases in Canada requires factoring in the cost of taxes. Whether you're sitting down at a restaurant or shopping online for clothes, remember that the listed price doesn't include the taxes you'll pay on the purchase. Three types of sales taxes may be added in Canada, including:
GST: The "Goods and Services Tax," which is levied by the Canadian government.
PST: The "Provincial Sales Tax," which varies depends on the province you're in.
HST: The "Harmonized Sales Tax," which combines GST and PST into one rate in some areas.
The goods and services (GST) tax is charged in each Canadian province, either as a separate number or as part of the harmonized sales tax (HST).
Not all provinces charge the provincial sales tax, and the rates vary. The Retail Council of Canada offers this handy chart that breaks down the percentage of each of these taxes by province.
For example, Alberta doesn't use the PST or the HST, leaving only the GST of 5% on the purchase of goods and services. On the other hand, Nova Scotia, Prince Edward Island, and Newfoundland and Labrador all use an HST of 15%.
Quebec is slightly different. In addition to the GST that applies to most goods and services, consumers there pay the Quebec sales tax, or QST. This is analogous to the PST in other provinces.
4. Adjust to Canada's Tipping Customs
Tipping is customary across all of Canada at table-service restaurants. It's also becoming more common at counter-service restaurants as more establishments get in the habit of placing a tip jar out or handing you a tablet to add an electronic tip to your bill. As CNN points out, Canadian tipping practices closely mirror those of the United States.
Certain services also warrant a tip, like housekeeping at hotels, hair stylists at the salon, and most other service providers in the entertainment, beauty, and home services industries. The amount you tip is generally based on the cost of the service.
In restaurants, 15% to 20% of your bill is a good rule-of-thumb. So, if your burger costs $15, tip at least $2.25, but it's generally polite to round up your tip to the nearest dollar, and it's considered rude to tip less than $2 or $3.
5. Get Smart About International Transfers
Research your options for the best money transfer services. While you can use your bank for wire transfers in most cases, you'll likely get better exchange rates and lower fees with a money transfer app.
Money transfer apps are increasingly popular for good reason. They're secure, easy to use, and typically give you plenty of options for where to send the money. These can include bank accounts, mobile wallets, cash pickup locations, or even home delivery, depending on your country.
For more job updates and recommendations, visit mextechy.com.ng