Are you looking for the best marketing automation tools for your small business?
Whether it's email marketing, content marketing, social media, or sales, there are now marketing automation software available that can help you get better results faster.
In this article, we will share the best marketing automation tools for your small business, so you can grow your business, reach more customers, and save time.
Why Your Small Business Needs Marketing Automation Tools
Marketing automation helps make your workflow more efficient so that you can grow your business faster and smarter.
Basically, you can create specific content or process, and then the tool keeps working for you without you needing to do anything.
Even if you have an email newsletter, you may not be taking advantage of all the automation tools available.
These tools let you set up autoresponders to market consistently to every new prospect who joins your list.
Read also:
10 Best paying Jobs Ideas from Home
Square vs. Paypal : What is the Best Stock?
5 Social Media Tips for Small Business
10 Best Ways to Make a Living from Home
---
1. Constant Contact
Constant Contact is the best email marketing service for small businesses. You can use it to set up a sequence of emails that will go out automatically to new subscribers.
You can even send messages based on what actions your subscribers take, or don't take.
It's easy to create emails using Constant Contact's simple drag and drop interface. There's a 60 day free trial of Constant Contact available, letting you try out this tool before committing to a payment plan.
The Constant Contact support team is available through live chat, phone, and email.
Price:
Constant Contact's 'Email' plan costs from $20/month. This only has basic automation features. For the advanced automation features, get the 'Email Plus' plan, which starts at $45/month.
2. Sendinblue
Sendinblue is one of the best WordPress email newsletter plugins. It's also a great tool for SMS marketing. There's a range of templates to create your emails.
Sendinblue lets you build custom automation workflows that send out emails automatically. You can even use your contact's behavior on your website to trigger emails.
For instance, you could send an automated email if a customer adds an item to their basket but fails to check out.
Price:
Sendinblue offers a completely free account for up to 300 emails per day. You get unlimited contacts. If you want to send more emails than that, paid plans start at $25/month.
3. Drip
Drip is a powerful email marketing platform, with great WooCommerce integration. It's an especially good option if you run an eCommerce website.
It has intelligent marketing automation tools and smart email segmenting.
Drip also provides plenty of support through live chat as well as with webinars, detailed online courses, and excellent documentation.
It isn't the cheapest option, but it's well worth the money if you want to maximize your marketing efforts.
Price:
Drip offers a 14-day free trial. After that, their plans start from $19/month, but that only gives you 500 subscribers. For $39/month, you can have up to 2,500 subscribers.
4. ConvertKit
ConvertKit is an easy-to-use and robust email marketing platform. It has some great features for creators and bloggers, but it's also a popular option for small businesses.
ConvertKit makes it easy to segment your contacts in leads and existing customers, you can then send different emails to each.
It has a simple email builder to create emails that will look great on all devices. You can even create clickable CTA buttons and track conversions when users click on them.
Price:
ConvertKit costs from $25/month (paid annually) for up to 1,000 subscribers. This includes all their features, such as automated funnels and email sequences.
There's a 14-day free trial, which doesn't need a credit card.
5. OptinMonster
OptinMonster is the best conversion optimization software on the market. It allows you to easily convert website visitors into subscribers and customers.
It comes with easy to integrate lightbox popups, slide-ins forms, welcome mats, coupon wheels, and more.
OptinMonster works with all popular email marketing services and helps you quickly get more subscribers to your email list.
It is packed with many features that help you automatically target users and show them personalized campaigns.
For instance, you can show targeted messages for different pages on your site. You can also show campaigns based on user activity and geographic location.
Price:
OptinMonster costs from $9/month (billed annually). However, you will get 10% off if you use our OptinMonster coupon.
Onsite Marketing Automation (WordPress)
Onsite marketing automation tools are ones that you use directly on your website. They let you market to your website visitors automatically and effectively.
6. Uncanny Automator
Uncanny Automator is the best automation plugin for WordPress. You can set up onsite automation and connect different WordPress plugins without editing code.
The plugin helps to create powerful workflows and saves time. Plus, it reduces errors and ensures your automation works smoothly since there is no code involved.
Uncanny Automator integrates with some of the most popular WordPress plugins, such as WPForms, Slack, WooCommerce, Google Sheets, WordPress, and many more.
For example, you can connect Slack with your WordPress site, integrate Zoom meetings and webinars with WPForms, connect any WordPress form with Google Sheets, or send SMS notifications from a WooCommerce store.
Price:
Uncanny Automator prices start from $149 per year, and you get 30 days money-back guarantee. There is also a free version available.
7. ChatBot
ChatBot is a smart automated bot that can engage with users in a similar way to a live chat agent. It's like having a virtual assistant for your website who's available 24/7 and can answer instantly.
You can use ChatBot to take bookings, schedule calls, or even to sell products directly from the chat window. It integrates seamlessly with LiveChat.
This means a live agent can jump into the conversation if the user needs a little extra help.
Price:
ChatBot costs from $50/month, which gives you up to 1000 chats. There's also a 14-day free trial.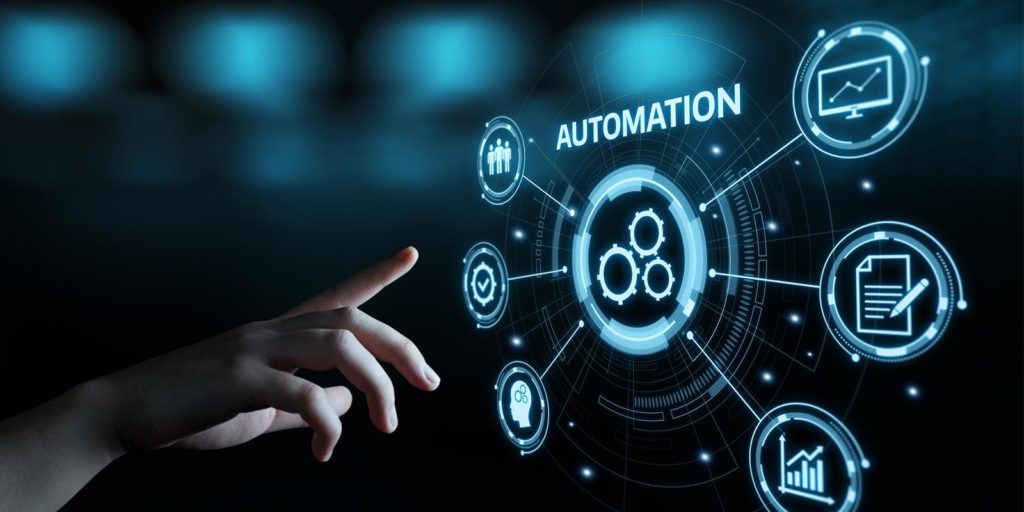 8. OptinMonster (OnSite Retargeting)
OptinMonster's OnSite Retargeting® feature helps you make the most of your advertising budget.
It lets you customize your promotions for visitors who are returning to your site. That way, you will not be showing them the exact same campaigns they've already seen.
You can use the OnSite Retargeting® in conjunction with OptinMonster's other features.
These include powerful display rules that let you easily target people based on the page(s) they're viewing, what device they're using, how they have interacted with your website in the past, new vs.
returning visitors, and much more.
Price:
You will need OptinMonster's 'Growth' plan ($49/month, billed annually) to use the OnSite Retargeting® feature. You can get 10% off by using our OptinMonster coupon.
Other Posts:
What is a Home Based Business : Home Business Easy Guide
How to start a Marketing Business
The Best Paying Work-from-Home Jobs
Highest Paying Jobs for Mechanical Engineers