Jobs
Accountant at Westfield Consulting Limited
Westfield Consulting Limited is welcoming suitably qualified applicants for the vacant position of an Accountant. This job opportunity is located in Nigeria. Check below for the full details of the position:
Job Title: Accountant

Employment Type:

 Full-Time
Work experience: 2 years
Location: Lagos (Ikeja)
Job Field: Accounting
Other jobs like this you might like:
About Westfield Consulting Limited
Westfield Consulting was founded in January 2012, by a team of Nigerians with over 45 years of cumulative work experience in management and consultancy. Westfield Consulting is a provider of Human Resource and Strategic Management Services. Our focus on innovation and excellence in service delivery has made us a first choice to our growing clientele in various sectors.
We have successfully achieved a positive work force attitude, while engineering a more motivated and committed workforce for our clients with notable results Our results provide a testament about the quality of our services. 70% of our business is repeat business.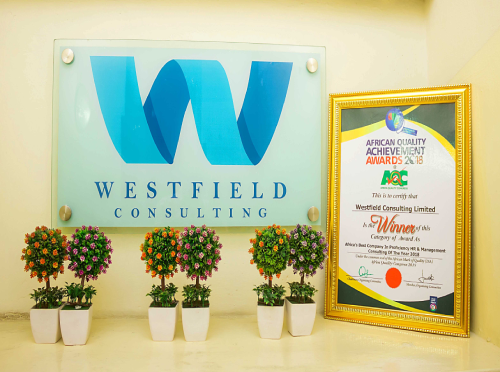 Job Description
Preparation of asset, liability, and capital account entries by compiling and analyzing account information.
documenting financial transactions by accurately posting on accounting softwares (Knowledge of Microsoft Dynamics is an added advantage).
Recommending financial actions by analyzing accounting options.
Summarizing current financial status by collecting information; preparing balance sheet, profit and loss statement, and other reports.
Ensuring all bank statements are correctly reconciled.
Co-ordinating disbursement of petty cash and posting same to the accounting software.
Reconciling financial discrepancies by collecting and analyzing account information
Requirements
Candidates should possess a Bachelor's Degree with minimum of 2 years experience.
Pratical knowledge of accounting software packages,microsoft office suite
Experience in hospitality industry
Pratical knowledge of supervising branches
Advanced computer skills on MS Office, accounting software and databases
Prior knowledge of Microsoft Dynamics application.
Proven knowledge of bookkeeping and accounting principles, Auditing practices, standards, laws and regulations
High attention to detail and accuracy
Ability to direct and supervise
Jobs with no deadline specified:
Application Procedure
Interested and qualified candidates should send their CV to: cvs@westfield-consulting.com using the Job Title as the subject of the mail.