Education
Adekunle Ajasin University Akungba-Akoko Courses and Admission Requirements
The below information is to enhance a better knowledge to the entire public about Adekunle Ajasin University Akungba-Akoko(AAUA) . All the necessary information needed are given so I advise you to stick to this post as it will be of great benefit.
The aim is to ensure that those who are interested in this piece of information will be very much updated on all that is needed and necessary to know.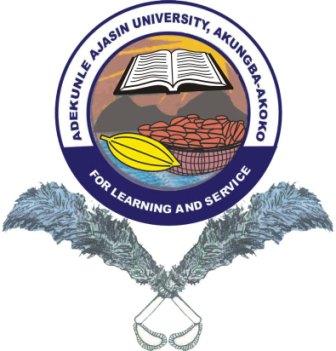 About Adekunle Ajasin University
Adekunle Ajasin University was first established as Obafemi Awolowo University in March 1982 by the government of the old Ondo State, headed by the late Chief Michael Adekunle Ajasin. The immediately succeeding military government of Navy Commodore Michael Bamidele Otiko changed its name to Ondo State University in 1985 . Its relocation to Akungba Akoko in the new Ondo State became imperative in 1999, following the creation of a new state out of the old Ondo three years earlier in October 1996. The bill backing the relocation was signed into law by the then Governor of the State, Chief Adebayo Adefarati, in November 1999, and that prompted the movement of a crop of workers from the old site in Ado-Ekiti to Akungba Akoko on 1 December 1999. The bill for yet another name change, this time to Adekunle Ajasin University, in order to immortalise the late Governor Ajasin, was signed into law by Governor Adefarati in 2004 following the demise of the former. The amended and subsisting statute of the university was signed into law in November 2007 by yet another governor, the former Governor Olusegun Agagu . In these circumstances, it can rightly be said that while the history of AAUA started in 1982, its relocation on 5 November 1999 marked the beginning of the second phase of its history now in its present location, Akungba Akoko
AAUA Courses & Programmes
You can check the JAMB Subject Combinations for the courses listed below HERE (i.e. UTME subjects required, Direct Entry requirements and O'level requirements).
For more education, job  updates and recommendations, visit mextechy.com.ng