Maine's Commercial Successes Have Reached a Global Scale
IDEXX Laboratories is a global market leader in animal health diagnostics and information technology solutions, as well as water and milk quality. IDEXX, headquartered in Maine, employs over 4,700 people in over 60 locations around the world.
The company's largest division assists over 50,000 veterinary practices worldwide in advancing medical care, increasing staff productivity, and increasing practice profitability. T
This is accomplished through an integrated portfolio of pet-side diagnostic tests, point-of-care instruments, reference laboratory services, digital radiography, and practice management solutions provided by IDEXX.
Furthermore, IDEXX is the world leader in microbiology testing technologies for safe water, as well as the leading provider of diagnostic tests and health-monitoring systems for milk safety and production animal health.
Mölnlycke Health Care is a global leader in the production of single-use surgical and wound care products and services for the professional health care sector.
In 2013, the multinational corporation opened its second location in Maine, a USD 47 million manufacturing and converting facility. The facility will manufacture the company's advanced wound care products Mepilex and Mepilex Border for the first time.
American market, using foam manufactured at its Wiscasset plant, which is only 20 miles away. Company executives have stated that as they expand their presence in the region, they will establish a best-in-class R&D and innovation hub in Maine, where they will be able to combine their global expertise with the skills available locally.
Maine Manufacturing/GVS collaborates with customers to ensure cost-effective and efficient product design, development, and process solutions; services strengthened by the company's recent merger with GVS S.p.A. of Italy.
FAST®, the most widely used protein array product line developed by Maine Manufacturing/GVS, is recognized as a critical tool for proteomics, biomarker research, and drug discovery.
Fields of Specialization
Maine businesses develop commercially successful pharmaceutical and diagnostic products for the vascular, diabetes, vision, and veterinary industries.
Furthermore, there is a developed and distinct knowledge base in genetics/genomics, as well as success in the diagnostics markets as a result of long-term development in antibodies and related biochemistry/biology fields.
These are emerging clusters, whereas the pharmaceutical industry is well-established in Maine, with roots dating back to the 1970s.
Market accessibility and location
For pharmaceutical companies, Maine is an excellent location for joint ventures, R&D collaborations, expansion, and sales.
Aside from what the state has to offer, it is only about two hours away from the world-renowned universities and medical centers of the Greater Boston Area in Massachusetts.
Eight major universities, including Harvard, MIT, Northeastern University, and Tufts University, offer programs in medicine, biotechnology, chemistry, and other life sciences. Maine's developed infrastructure and proximity to Boston, combined with its committed workforce and world-class R&D facilities, make the state an excellent location for life sciences.
Maine is the easternmost state in the United States, sharing a border with Canada and providing easy access to Quebec, Boston, New York, Hartford, and Philadelphia. Five major US airline hubs are within a one-hour flight time of Maine airports.
A Skilled and Qualified Workforce
With over 130,000 workers specializing in research, testing, and medical laboratories, Maine has a dedicated, skilled workforce supporting the pharmaceutical industry. The state's growth in the drugs & pharmaceuticals and medical devices & equipment subsectors is faster than average.
According to the Battelle/BIO State Bioscience Industry Development 2012 report, overall job growth in two of Maine's largest bioscience subsectors – drugs & pharmaceuticals and medical devices & equipment – has outpaced the national average since 2007.
Pharmaceutical companies in Maine
Here's a list of some of the top pharmaceutical companies in Maine: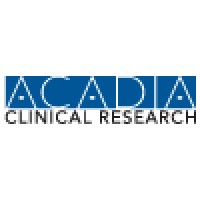 Acadia Clinical Research
Address: 792 Stillwater Avenue Bangor, ME, 04401
Phone: (207) 941-9965
Products & Services: Clinical trials and pharmaceuticals
Founded: 2004
Alba-Technic LLC
Address: 529 River Road Arundel, ME 04046
Phone: (207) 467-0934
Products & Services: Shock-absorbing composite material based on nanotechnology
ALerCHEK, Inc.
Address: 15 Oak Street, Suite 302 Springvale, ME 04083
Products & Services: Creating, manufacturing, and distributing immunoassay-based diagnostic test kits and components
Founded: 1986
1986
Aristea Translational Medicine Corporation
Address: P.O. Box 442 South Freeport, ME 04078
Phone: (207) 865-4924
Products & Services: Pharmaceutical research facility
Armaid
Address: 658 Pleasant St. Blue Hill, ME 04614
Phone: (800) 488-5505
Products & Services: Armaid is a device that can help with arm pain, tendonitis, RSI, tennis elbow, golfer's elbow, de quervains, forearm pump, and lymphedema.
Aroostook Testing & Consulting Laboratories, Inc.
Address: 675 Central Drive Presque Isle, ME 04769
Phone: (207) 762-5771
Products & Services: Air, soil, and water testing areperformed in the research and testing laboratory.
Founded: 1978.
Artel Inc.
Address: 25 Bradley Drive Westbrook, ME 04092
Phone: (207) 854-0860
Products & Services: Biomedical liquid handling equipment manufacturers and calibrators
Founded: 1982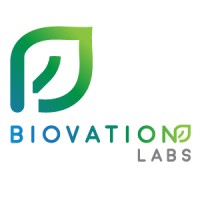 Address: 55 Industrial Park Rd. Boothbay, ME 04537
Phone: (207) 633-0616
Products & Services: Manufacturer of non-woven fibers containing active ingredients for food packaging and infection control products for wound care.
Bushover's Biologicals, Inc.
Address: 992 Cross Hill Rd. Vassalboro, ME 04989
Phone: (207) 923-3374
Products & Services: A specially made polyclonal antibody production facility specializing in general and specific custom antibodies to meet the specific needs of customers.
Founded: 1984
Incorporate: June of 1991.
CAPE Technologies
Address: 120 Thadeus St. South Portland, ME 04106
Phone: (207) 741-2995
Products & Services: Immunoassay kit is designed for dioxin/furan analysis; spme kits and relevant items to supplement our immunoassay kits; and analytical services.
Founded: 1996
Capricorn Products LLC
Address: 12 Rice St. Portland, ME 04103-1412
Phone: (207) 321-0014
Products & Services: Capricorn Products LLC is a major producer and marketer of bulk antibody – based raw materials to manufacturers of in-vitro diagnostic, biotechnology, and veterinary diagnostic test kits in Europe, Asia, and the Americas.
Goat polyclonal antisera for turbidimetric and nephelometric serum protein assays; conventional and innovative calibrators and controls; OEM reagents including paired, ready-to-use kit products produced to customer specifications; and a wide range of monoclonal and polyclonal specific antibodies used in immunochemistry and infectious disease testing are among the product lines.
Cerahelix
Address: 20 Godfrey Dr. Orono, ME 04473
Phone: (207) 299-3336
Products & Services: Cerahelix uses DNA to create nanoporous ceramic cell membrane for process separation process.
Chemogen
Address: PO Box 17574 Portland, ME 04112
Email: info@chemogen.com
Products and Services: Alere's Clearview® line of rapid tests includes tests that provide quick, accurate results, allowing for quick, informed treatment decisions that can lead to better patient care.
Clariant
Address: 17 Foss Rd Lewiston, ME 04240-1303
Phone: (207) 784-0733
Products and Services: Clariant adds vibrant color to plastic resins and other applications.
Clear H2O
Address: 117 Preble St. Portland, ME 04101 1
Phone: (888) 493-7645
Products and Services: ClearH2O® provides barrier-packed hydration, nutrition, enrichment, and medication delivery products that improve research animals' wellness and survival.
Coastside Bio Resources
Phone: (207) 348-9906
Address: 217 Sunset Rd. Deer Isle, ME 04627
Products and services include: Nutraceuticals based on sea cucumbers and all-natural health products for humans and their pets.
Consultox Limited
Phone: (207) 563-2300
Address: P.O. Box 1239 Damariscotta, ME 04543
Products and services include: Services include litigation support, product safety, experimental design, CRO identification, and product registration activities, all of which are closely related to the discipline of toxicology.Founded: 1984 by Dr. Richard A. Parent
Dahl-Chase Diagnostics
Address: 417 State St. Suite 441 Bangor, ME 04401
Phone: (207) 941-8200
Products and Services: A cutting-edge pathology laboratory that offers tissue examination, histology, cytology, flow cytometry, and molecular diagnostics.
Dermalogix Partners, Inc.
Address: P.O. Box 1510 in Scarborough, Maine 04070
Phone: (800) 753-0047.
Products and services include: Treatments for chronic skin conditions that are applied topically
Date of establishment: 1995
East Coast Biologicals Inc.
Phone: (207) 676-7639
Address: P.O. Box 489 North Berwick, ME 03906-0489
Products and services include: Our products are used in immunodiagnostic research and manufacturing, with a focus on drug detection, therapeutic drugs, infectious disease detection, and hormone compounds.
EnviroLogix Inc.
Address: 500 Riverside Ind Pkwy Portland, ME 04103-1486
Phone: (207) 797-0300
Products and Services: Genetic traits, food, and feed safety, and plant-pathogen testing supplies.
Fluid Imaging Technologies
Phone: (207) 846-6100
Address: 65 Forest Falls Dr. Yarmouth, ME 04096
Products and services include: The company began selling its technology into 'industrial' markets in 2004. Pharmaceuticals, food and beverage, chemicals, abrasives, and plastics are among the industries represented.
Each year, the FlowCAM hardware is improved, resulting in industry-leading advancements such as cross-polarized illumination, laser and fluorescence-triggered acquisition, and the use of an optional high precision syringe pump.
Global Biotechnologies, Inc.
Address: 54 York St. Ste 1b Portland, ME 04101
Phone: (207) 771-9977
Products and Services: Global Biotechnologies, Inc. is a global leader in professional infection control and health product research, development, and manufacturing.
Global's product portfolio includes antimicrobial skincare products, hard surface disinfectants, immune system support products, a contaminant removal system for fruits, vegetables, and meats, toxic gas removal products, and pet health products.
Date of establishment: 1993
Global Protein Products
Phone: (207) 872-6522
Address: 76 Main St. Ste 3 Waterville, ME 04901
Products and services include: We manufacture and sell ground-breaking zein-based products such as: Patented, edible, all-natural shelf-life extension coatings for fresh-cut vegetables that maintain the vegetables' pristine quality during cross-country shipment and distribution; protective, non-toxic coatings for agriculture and seed; coatings for the paper industry; and Zein for all applications, including bio-plastics.
Founded: 1996
Husson School of Pharmacy
Address: 1 College Circle Bangor, ME 04401
Phone: (207) 941-7000
Products and Services: Higher Learning
ImmuCell Corporation Phone: (207) 878-2770 Address: 56 Evergreen Dr. Portland, ME 04103 Website: Click here
Products and services include: Our product line is focused on the prevention, diagnosis, and treatment of economically significant bovine diseases.
Insightful Products LLC
Phone: (207) 885-0414
Address: 2 Lincoln Ave. Ste 8 Scarborough, ME 04074
Products and services include: Orthotics
The Jackson Laboratory
Address: 600 Main Street in Bar Harbor, Maine,
Phone: (207) 288-6000.
Products and services include: Mammalian genetics research aimed at improving human health
Kagan & Associates
Address: PO Box 249 Dover-Foxcroft, ME 04426
Products and Services: Product development in diagnostics and life sciences
Kennebec River Biosciences
Phone: (207) 737-2637
Address: 41 ME-197 Richmond, ME 04357
Products and services include: Farms, businesses, government agencies, and scientific research institutions can all benefit from export, diagnostic, and regulatory testing, as well as health services.
Date of establishment: 1996
Lohmann Animal Health International
Address: 375 China Road in Winslow, Maine
Phone: (207) 859-8745.
Products and services include: Veterinary diagnostics, vaccines, and vitamins
Lonza Rockland, Inc. (Cambrex)
Address: 191 Thomaston St. Rockland, ME 04841
Phone: (207) 594-3400
Products and Services: Manufacturer of cutting-edge products for life scientists to use in molecular biology and cell-based assay markets.
Maine Manufacturing, LLC
Phone: (866) 736-1250
Address: 63 Community Dr Sanford, ME 04073 Products and services include: Maine Manufacturing is a contract manufacturer that offers a diverse portfolio of products and services to the life science industry, focusing on specialty plastic, filtration, membrane, and fluid technologies for a wide range of life science applications.
To meet those changing needs, Maine Manufacturing offers research and development, prototyping, low to high volume production, and assembly services.Founded: 2007.
Maine Medical Center Research Institute
Address: 81 Research Dr. Scarborough, ME 04074
Phone: (207) 396-8100
Products and Services: Medical research
Maine Medicinals, Inc.
Address: TM 555 Gardiner Road Dresden, ME 04342
Phone: (207) 737-8717
Products and services include: Organic manufacturer and processor of standardized nutraceuticals and herbal supplements.
Maine Molecular Quality Controls, Inc.
Phone: (207) 885-1072
Address: 10 Southgate Rd., Suite 170 Scarborough, ME 04074
Products and services include: Creating and marketing molecular controls for use in genetic disease testing, infectious disease detection, and pharmacogenetics.
Founded: 2000 by the two principals, Joan Gordon MT (ASCP) and Clark Rundell, Ph.D.
Mitokine Bioscience, LLC
Address: 13 Captain Bill Rd Hancock, ME 04640Phone: 207-422-6838
Products and Services: Mitokine is collaborating with another company to develop effective new diabetes treatments.
Founded in 2006
Mount Desert Island Biological Laboratory
Address: PO Box 35 Salisbury Cove, ME 04672
Phone: (207) 288-3605
Products and Services: Biomedical and environmental research
Founded: 1898.
Natural Products Research Institute
Address: 825 Atlantic Highway Warren, ME 04864
Phone: (877) 682-9067
Products and Services: Evaluating the safety and efficacy of natural products and learning how to use them for health, wellness, and fitness.
Orono Spectral Solutions, Inc.
Address: 689 Odlin Road Bangor, ME 04401
Phone: (866) 269-8007
Products and Services.
For more job updates and recommendations, visit mextechy.com.ng