Jobs
Branch Manager at TeamAce Limited (1 Opening)
Do you have managerial skills ? Are you looking for a way to showcase your managerial skills? Stick to the end as I am happy to notify you that there is vacancy at TeamAce Limited for the position of a branch manager. Interested applicants are free to apply.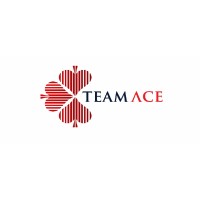 Job Title: Branch Manager
Location: Oyo
Responsibilities
Manage the Branch Portfolio (Deposit & Credit)
Assess local market conditions and identify current and prospective sales opportunities
Develop forecasts, financial objectives and business plans
Drive the branch team to ensure that customers needs are met
Develop strategy & roadmap for improving the financial performance of the branch
Prepare periodic reports including daily, weekly, monthly, quarterly and annual reports
Build long lasting relationships with customers
Ensure financial and nonfinancial goals are met
Manage budget and allocate funds appropriately
Coordinate Credit Appraisal & Deposit Mobilization on branch level.
Requirements
Minimum of Bachelor's Degree
Minimum of five (5) years' sales experience in a consumer finance bank
Strong planning, organizational and time management abilities
Advanced knowledge of regulatory provisions, policies and best practices
Excellent Leadership, team management and mentoring skill
Excellent verbal and written communication skills, including ability to effectively communicate with internal and external customers
Proficient in the use of MS Office suit and financial software.