Cambridge: A Guide
The city of Cambridge gets its name from the River Cam. In fact, the translation of the name of the city is "The bridge over the river Cam".
From the Middle Ages, Cambridge was the center of attention for the Saxon and Roman leaders, this city being an important center for the history and work of England.
From its wide educational offer to its strong industrial influence, Cambridge has become an ideal place for migrations, which is why here we give you some tips for living in the United Kingdom .
To move to the UK is to have a range of new opportunities surrounded by a new and interesting cultural environment.
In this Basic Guide to living and working in Cambridge we will show the relevant aspects about the city.
General Information You Should Know About Cambridge
Cambridge is located in the southeast of England , about 80 kilometers north of London.
In this emblematic city is one of the most prestigious universities in the world.
It is also a source of historical and architectural riches as well as having modern medical and scientific research centers.
Among the streets of this city are plenty of opportunities for creativity, ingenuity and innovation.
It has a population of approximately 130,000 people , making it the second largest city in Cambridgeshire. About 25,000 are students.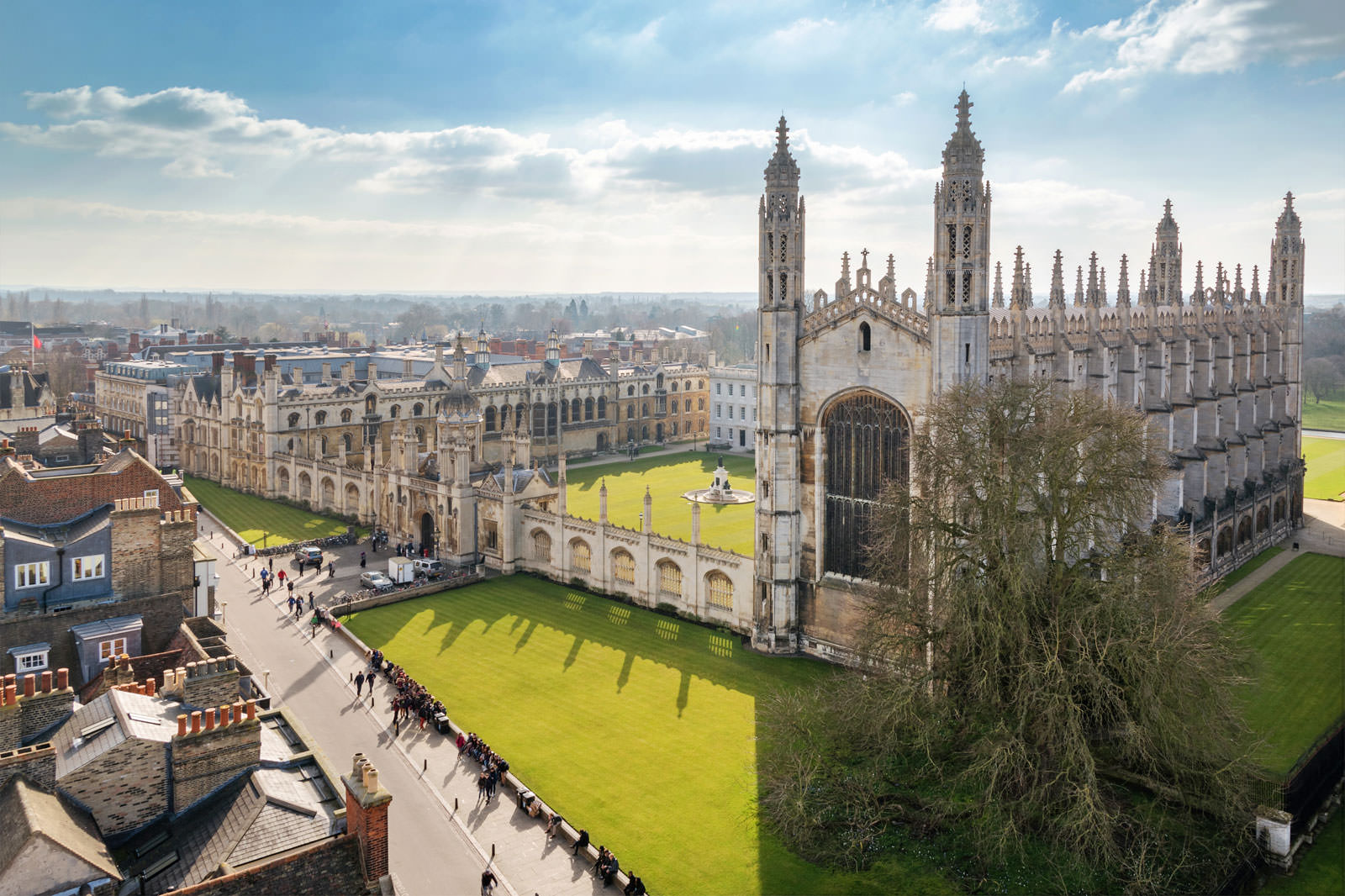 Read also: I lost my vehicle registration, what do I do?
Cambridge neighborhoods
The city of Cambridge is divided into 14 districts.
Newnham and Trumpington Road are highly recommended but they are also expensive. The area to avoid a bit more is Arbury-King's Hedges to the north.
Climate
Cambridge is no exception to the notable rainy weather of English cities. Rainfall is received throughout the year, mainly in the winter months.
Cambridge is also renowned for its strong winds. During the summer the temperature reaches a maximum of 22°C, and with the arrival of winter it drops to almost 0°C.
Learn more about Cambridge weather .
5 Reasons Why Living in this City is a Good Idea
It is a multicultural city. Each street is a picturesque piece of history.
The city of Cambridge is a perfect place to play sports. It does not matter if it is in its green areas or in its sports complexes.
Cambridge is the alma mater of two universities: the prestigious University Of Cambridge and a local campus of Anglia Ruskin University. Education stands out in this city.
The city has been the place where many famous bands have taken their first steps in the field of music. 'Pink Floyd' and 'Muse' are just a few examples.
Cambridge has a host of festivals and events held throughout the year.
How to get to Cambridge
The easiest way is to take a plane to London and choose one of the following options:
TRAIN
Connections from London to Cambridge by train are the best options to reach the city . You can catch the train at King's Cross and Liverpool Street.
From King's Cross the fastest services are the " Cambridge Cruisers " which do not stop and take less than 50 minutes.
The "semi-fast" services stop at some intermediate stations and take approximately 65 minutes. The slowest trains can take up to 90 minutes.
The other option is the trains from Liverpool Street , with more affordable prices. The tour takes about 75 minutes.
The train station in Cambridge is about 2 kilometers south of the city center; there are regular buses and a taxi rank outside the station.
It has a travel center where you can buy bus tickets through vending machines.
BUS
National Express offers bus connections to all major cities in England. Stagecouch operates routes from Cambridge to Bedford, Ely, Peterborough, Newmarket, Saffron Walden, Bury St Edmunds and Oxford.
Read also: Driver's license without social security
---
Transport and Communication
Transport
Getting around in this city is quite easy and accessible . In addition, sustainable transport is supported , so the best ways to get around the city are walking and cycling.
GET AROUND ON FOOT AND BY BIKE
Several of the city's roads are specially designed with two lanes : one of them is for pedestrians and the other is exclusively for those who travel by bicycle.
Since Cambridge has policies of preference for sustainable transport, the areas for walking and cycling are quite safe, since there is not much presence of traffic in the city.
MOVE BY BUS
For those who are not fans of cycling, the best option is to use public transport .
The bus system of this city is quite clean and efficient, reducing the setbacks that may arise. The cost for a single bus ticket ranges from £1 to £2 for all journeys within Cambridge.
It is possible to pay directly to the driver but you have to take into account that they do not accept high value bills and that it is best to bring the exact change.
An all-day bus pass is more convenient if multiple connections are to be used. It costs from £4.10 to £6.40 depending on the locations to which you need to travel.
Services arrive at stops every 10 minutes on weekdays and every 30 minutes on weekends.
MOVE BY TAXI
There is a good taxi service in the city, but the price is higher than in other cities and towns in England. If you need to catch one, do so through the Uber app .
Communication
As for mobile telephony , we recommend Giffgaff . It has many points to highlight, such as the fact that it is sent to us in Spain and thus we can use it from the beginning.
It has very good coverage and is one of the cheapest.
If you need internet at home in our post you can find out. You also need to know that if you have a television at home you will have to pay an annual fee and if you do not have one you will not have to pay anything.
This is because the BBC is not included in the taxes.
Currency and Money
The British Pound (GBP – £) is the currency used in Cambridge. If you want to pay in cash you will have to change your euros to pounds.
First of all, we do not recommend exchanging currency at the airport , as they charge quite high commissions.
When you arrive in the city you can change your money at any bank or exchange houses, but do not forget that there is a commission for it.
If you want to use an exchange house to obtain pounds, this is the most recommended:
Eurochange – Lion Yard Shopping Centre.
Another good option is to make the change at the post offices. You can find quite a few scattered around the city, but the most central is:
St. Andrew's Street Post Office – 57-58 St Andrew's St.
If you are going to spend a few days in Cambridge, a good option is to withdraw money from ATMs with a card. Commissions are usually lower.
If, on the other hand, you are going to stay longer, it is best to open a free bank account and transfer your euros to pounds through Transferwise;
where the official exchange rate will be applied and without commissions.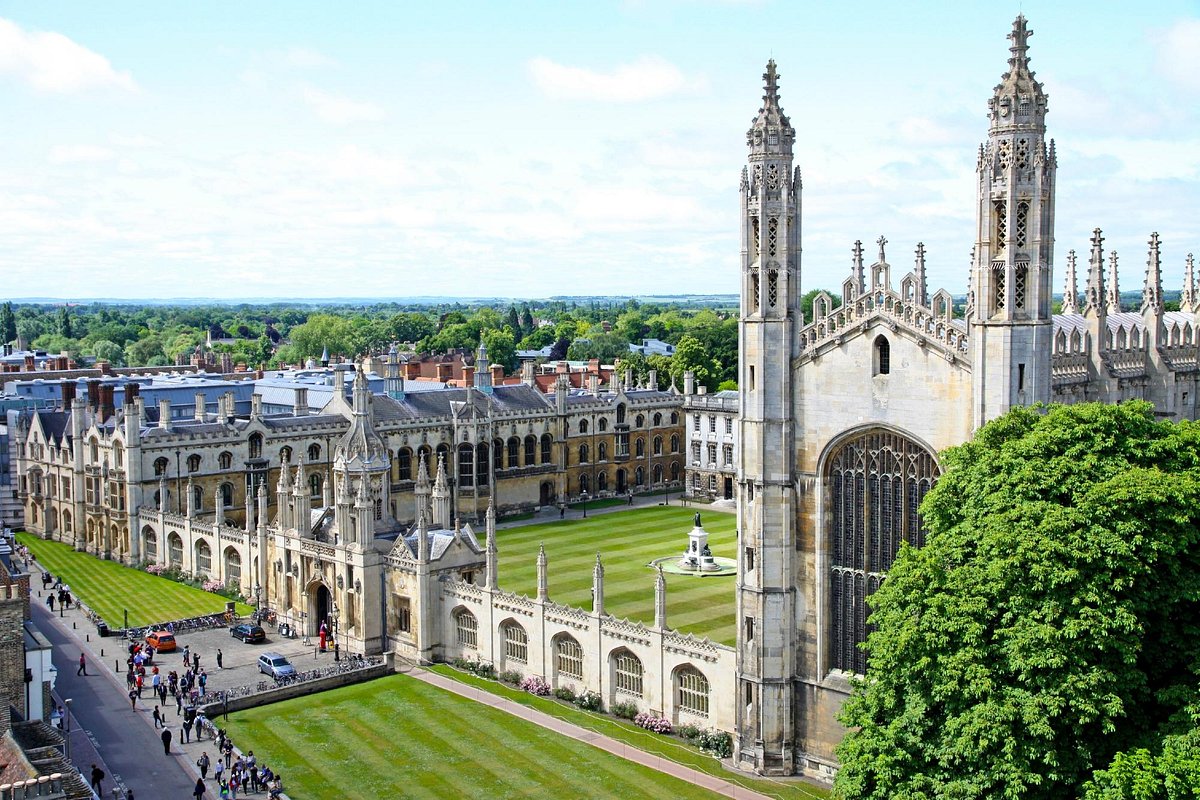 Read also: Types of driver's license in California
---
Healthcare in Cambridge
Any person belonging to a country of the European Union can receive free emergency medical care in hospitals in the country with the European Health Card .
However, once you are established in the city and have obtained the Social Security Number (NIN) , it is best to register officially in order to receive medical care of any kind.
Given the great technological advance of the city, it has the best medical and hospital care centers. Some of the most recognized hospitals in the city are the following:
Addenbrooke's Hospital – Hills Rd, Cambridge. Telephone: +44 1223 245151.
Nuffield Health Cambridge Hospital – 4 Trumpington Rd, Cambridge. Telephone: +44 1223 303336.
Rosie Hospital – Robinson Way, Cambridge. Telephone: +44 1223 245151.
Remember: Emergency number in the UK is 999 or 112