Cheap healthcare insurance in Florida
There has been a major increase in health insurance prices in Florida over the years. Recently, a report showed that the average cost of health insurance for a person in the state of Florida is $7,389.
Though insurance costs vary based on the cost of care. Still, this has become a concern for Floridians who want to get their health insured.
Luckily for the low-income earners, there are still lots of good but cheap health insurance in Florida. Though, they may be hard to find because of the buzz from the expensive health insurance companies.
Again, there are things to consider when thinking about health care insurance. Factors like your income level, health care needs, county, the age of the person looking to be insured. This means that prices of insurance differ from county to county in the state of Florida.
Also, a younger person gets a cheaper health insurance price than an older person. That is, the older the person, the higher the price of the health care insurance.
However, if you aim to secure a cheap health insurance plan in Florida, those factors mentioned should guide your decision.
According to research, the AMBETTER Company has the cheapest health insurance in most counties in Florida.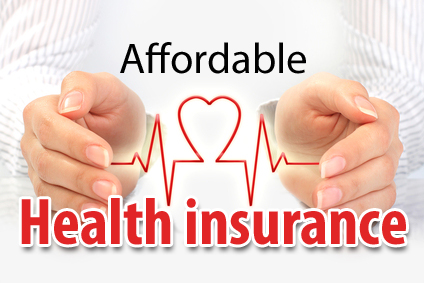 Cheap  health insurance in Florida
Free health insurance in Florida still exists because some residents can not afford even cheap health insurance.
This was made possible so that even the lowest income earner can be able to access medical care when necessary.
Therefore, you do not have to go through the health insurance companies for you to be able to access free health care. Instead, you will have to apply for Medicaid or Medicare programs.
Medicaid is a health care insurance avenue through which the federal government in partnership with the state government provides good medical care for low-income Floridians.
You have to be eligible before you can be covered. First, be a resident of the state of Florida, an income earner, a United States citizen, and in need of health care assistance.
Other criteria that help you qualify for Medicaid are the following:
Disability or a disabled family member
Pregnancy
Have a child that is 18 years or below
Blindness
Be 65 years or older
The Medicaid program has three parts:
The Managed Medical Assistance (MMA) covers medical services like mental health care, prescribed drugs, doctor's visits, hospital care, and transportation for these services.
Long-term care provides nursing facilities, assisted living. To be qualified for Long Term Care, you must be 18 years and above and meet nursing home or hospital level of care
Dental provides all the Medicaid dental services for both children and adults. Everyone on Medicaid must be on the dental plan.
On the other hand, Medicare is a federal program that provides health coverage for persons who are both under 65 years or above and have a disability, regardless of their income.
You can qualify for both Medicaid and Medicare programs if you meet all the requirements.
For your children below the age of 19 years, you can enroll them in Florida's KidCare program called MediKids. MediKids is a free health insurance program for children.
Enrolling your child or children in this program will help you save costs in case of any health challenge or health emergency.
Things you should know before picking up any health insurance plan
While it is a wise decision to have your health insurance in place, it is also important that you consider some things so that you won't have to regret your decision later.
Know the total cost for your intended health care plan: Your income allows you to decide what type of insurance you should go for. Remember, you pay a monthly amount to your insurance company. It does not matter if you need their services or not for that month.
Type of health care plan and provider: Some plan or health care insurance packages gives you access to doctors, prescribed drugs, and health care facilities of your choice but others limit your choices or charge you extra for that.
The Metal tier categories:
The metal tier helps you to see how you share the cost with your plan. There are Bronze, Silver, Gold, and Platinum tiers.
Benefits of health care insurance in Florida
We already know that it is good to have our health and that of our family insured but there are other perks added to it.
Financial security: It feels very comforting to know that you do not have to break your bank in case of accidents, illness, or health emergencies.
Pre-Existing illness coverage: In the case of pre-existing illness, your health care insurance makes sure you do not go broke from managing what was not your fault in the first place.
Peace of mind: Finally, you get to worry less about your health or emergencies and focus more on other important things that you need to do.
In conclusion, the state of Florida has a good and well vast ideology of health maintenance. It is always beautiful to see people who take care of their health needs by themselves and a government that runs an inclusive society where the poor get to enjoy good health care just like the wealthy ones.
For more job updates and recommendations, visit mextechy.com.ng