Jobs
Cloud Administrator (Apps / Infrastructure) at Infinion Technologies Limited
Infinion Technologies Limited is currently seeking for qualified applicants who can take the vacant position of a Cloud Administrator. Check below for the full details of the position:
Job Title: Cloud Administrator (Apps / Infrastructure)

Employment Type:

 Full-Time
Location: Lagos
Other jobs like this you might like:
About Infinion Technologies Limited
Infinion Technologies – We are a technology and business solutions Company established with the objective of providing world class solutions to Enterprise Businesses. At INFINION we constantly research into new technologies and design productivity boosting solutions, aimed at delivering business value, and making infrastructure and applications available to Enterprises. We seek to offer individuals and organizations sublime services to improve operational efficiency.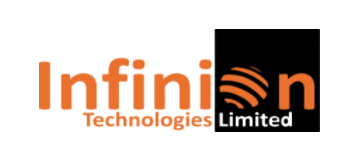 Job Purpose
In this role, you should have subject matter expertise implementing, managing, and monitoring an organization's Microsoft Azure environment.
Responsibilities for this role include implementing, managing, and monitoring identity, governance, storage, compute, and virtual networks in a cloud environment, plus provision, size, monitor, and adjust resources, when needed.
Your Day-to-day Responsibilities
Managing Azure subscriptions and resources; implement and manage storage; deploy and manage virtual machines; configure and manage virtual networks; and manage identities.
Design and implementation a cloud security services strategy for monitoring the IaaS, PaaS, and SaaS solutions across Azure
Work within a team and lead cloud-based engineering efforts supporting the deployment of security monitoring capabilities and hosted infrastructure management.
Create and maintain cloud resource inventories
Create and maintain virtual networks and VPN gateways to mediate access to cloud environments
Analyze, report on and make recommendations for cost management
Monitor deployed cloud resources for capacity management and scaling purposes
Create and maintain Infrastructure as Code solutions for deploying environments on demand (ie: Terraform or ARM templates)
Contribute to the creation and maintenance of CI/CD pipelines to cloud environments
Working with end-to-end cloud technical architecture, solution deployment and Azure Management post implementation.
Ensure success in building and migrating applications, software and services on the Azure platform.
Participate in deep architectural discussions with customers to ensure solutions are designed for successful deployment in the cloud.
Demonstrates a thorough level of abilities with, and/or a proven record of success as both an individual contributor and team member, identifying and addressing client needs.
Requirements
Hands-on experience administering Azure, along with a strong understanding of core Azure services, Azure workloads, security, and governance.
Experience using PowerShell, Azure CLI, Azure portal, and Azure Resource Manager templates.
Method of Application
Interested and qualified candidates should send their CV to: careers@infinion.co using the Job Title as the subject of the mail.