Tech
Code to transfer money from Access Bank to any bank in Nigeria without Internet
In compliance with the cashless Central Bank of Nigeria policy, we are delighted to inform you that
Access Bank has launched a service called *901# Banking Made Easy which will enable its customers
perform several transaction without stepping their foot in any banking hall.
This service is accompanied with many benefits which includes:
It's fast, convenient and secure
Its availability is 24/7
It saves you the stress of queuing up in the banking halls
You can pay all utility bills from the comfort of your home.
An Active Internet Connection is NOT needed to use the Access Bank 901 Code.
Read also:
How to Check Access Bank Nigeria Account Balance without internet
Fidelity USSD Code To Recharge Airtime Directly from Fidelity Bank Account
Code to Buy Airtime from Access Bank without using Internet or Mobile App
Link Your MTN, Glo, Airtel, 9Mobile SIM Cards with NIN Easy Guide
5 Facts You Probably Didn't Know About the Nigerian Naira
---
UPDATE:
Since the Access Bank merger with the former diamond bank, the code still works but the order of menu and requirements for first time users may have changed.
The initial process for transactions using the *901# service made it mandatory that the access bank customer creates his/her unique security code which will be required for any *901# service.
PREVIOUSLY, only the last four(4) digits of the BVN was required but recently, the BVN digits is no longer in use.
HOW TO REGISTER FOR THE *901# SERVICE
Below are the step by step process of registration for first time users only.
On your bank registered phone number which you receive Bank SMS alerts on, dial *901*0#
Follow the generated instructions that will Present you a Menu to Create PIN
Register with Debit card or Without Debit card. Enter the last six(6) digits of your Access bank ATM Card and Account number to create a New 4 Digit PIN or Enter your Birthday and Account number to register without Debit card.
You will be requested to enter your choice 4 digit security code which will be used for all transaction
After successful registration, you can now make use of any of the transfer codes below and on request, input your security code to initiate transfer. Let us know if this process has changed.
ACCESS BANK CODES FOR TRANSFER
Whether you're sending Access to Access or to other bank, there are two ways to initiate a transfer on Access 901 USSD code. The Short way or the Long way.
Short Way: Dial *901* AMOUNT * Account Number #. Select the Beneficiary Bank and the Name will be displayed. Enter your 4 digit Security Code to confirm the transaction. Charges and VAT Apply
Long Way: Dial *901#  Select 2 for Transfer, Enter Amount, Enter Account Number, Select The Beneficiary bank listed and then enter you Access security Code to approve after the receivers name is displayed.
Nigerian Banks New Transfer Charges
NOTE: You can only use the Phone No. you used to open your Access bank account and the daily limit for transfers is N20,000.
ACCOUNT OPENING
You can also open an Access Bank account from anywhere without visiting the branch and this service does not require filling of forms. No minimum opening balance is required.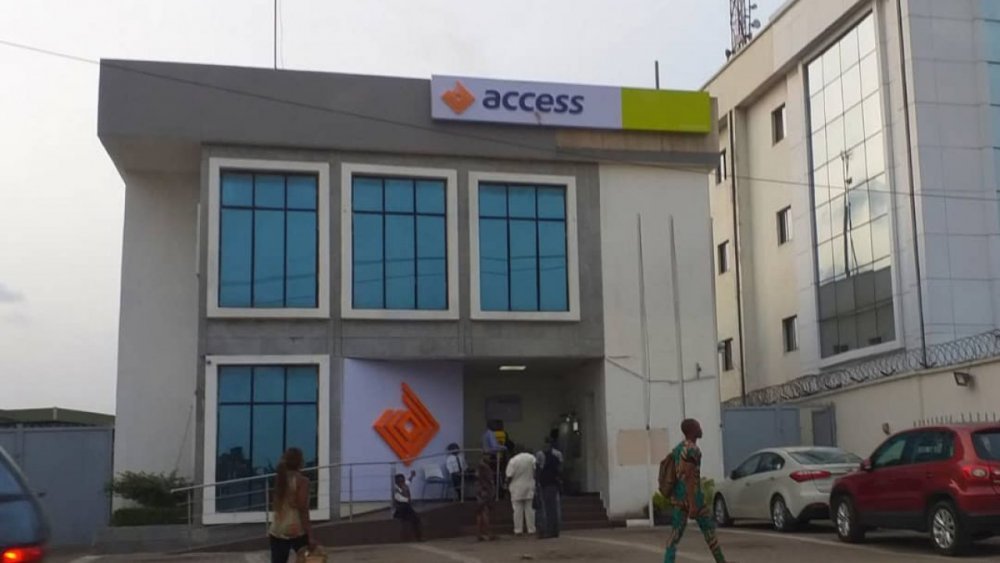 STEPS
Dial *901# and follow the text prompts
You will be asked to provide your personal details or your BVN number
Upon provision of the required details, you will receive an SMS with details of your new account number.
AIRTIME PURCHASE
With your Access Bank, you can purchase Airtime Direct to your Phone or Send to Family and friends for all communication network by dialing the following codes:
Recharge your line: Buy Airtime For your Number linked to access by dialing *901* Airtime Amount #
Recharge Others: To recharge others, simply dial *901* Airtime Amount * Beneficiary Number #
BALANCE ENQUIRY
You can also check the status of your account any time, wherever you are. This service costs 10 Naira.
STEPS
Simply Dial *901*00# on your Access Bank registered phone number.
Input your security code
Your account balance is immediately generated and sent to you via SMS.
This Access Bank *901# USSD Banking is available on all networks and it supports all smart and feature mobile phones. Only customers with an Access Bank account can perform transactions using *901#.
Airtime is not required to use *901# but some Service providers charge for USSD code transactions. Finally, you can also use this service outside Nigeria as long as you are roaming your mobile number.
FAQ:
For assistance, additional queries and support using *901#, please call the Access Bank Contact Centre on 07002255222377 or send an email to contactcenter@accessbankplc.com.
You can also start a conversation with the Access Bank Live Chat.
Other Posts:
5 Best Online Banking Apps in Nigeria As Of 2022 (Android and iOS)
Infinix Zero 5G Specs and Price In Nigeria
(Update) Redmi Note 11 Series Specs and Price In Nigeria