Jobs
Community Mobilizer At Salient Humanitarian Organization (1 Position)
Salient Humanitarian Organization (SHO) is currently seeking for application from qualified applicants to fill the vacant position of Community Mobilizer. interested and qualified applicants can apply via the details below
Salient Humanitarian Organization (SHO) is a non-profit and Non-Governmental Organization (NGO), Registered in Nigeria with Corporate affairs commission and other government agencies. Our objective is to alleviate poverty within the humanitarian sphere through food security, women empowerment through livelihood programs. Our active humanitarian intervention programs include but are not limited to providing Shelter/CCCM/NFI, warehousing & Logistics, health care and Protection (Monitoring, Referrals, GBV, SGBV, Child protection RFL referrals).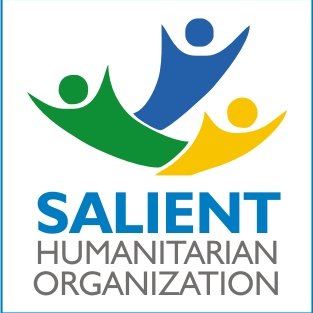 Job Title: Community Mobilizer
Location: Maiduguri, Borno – North East Nigeria
Employment Type: Full-time
Starting date: July, 2022
Duration of contract: 10 Months (Extendable)
Reporting to: Site Facilitator
Tasks and responsibilities
The Community Mobilizer role is to mobilize and facilitate active participation and dialogue of target populations, including caregivers, community and religious leaders, and other key men and women in target communities, to participate in the implementation of project activities within the "THRIVE" project.
In particular, Community Mobilizer will develop and maintain relationships with key stakeholders in select communities, update the project team on context specific factors impacting the project, support in mobilizing project beneficiaries for activities related to THRIVE Project key activities as they arise.
The Community Mobilizer will motivate, inspire and support beneficiaries in target communities, and contribute to detailed planning and implementation of activities in line with conflict sensitivity.
Establish connection with communities and mobilize community members to engage in community-based protection activities.
Assist the Communication with Community team leader in coordination with local authorities, formal and informal, as well as refugee/IDP community focal points in each area, establishing and maintaining positive relationships.
Keep the community informed and updated about the projects and disseminate information accordingly.
Participate and assist in the organization of project events (practical trainings and workshops on collaboration between the local actors and communities, consultations with communities, mobilization of community members and leaders, etc.)
Community mobilization and facilitating community dialogue.
Assist and provide guidance on submission of community initiatives/proposals.
Engage in project monitoring activities as it is relevant to the THRIVE project.
Respond and adjust to a flexible activity scheduling, logistical constraints related to public space management, or social dynamics involving the community and its expectations.
Draft status reports, including a narrative analysis of trends, summary of activities, identified challenges and needs, with photos when possible.
Identify and mobilise participants forvarious project activities such as community dialogues among others.
Support feedback mechanism within the Thrive project to ensure voices from direct beneficiaries and wider community are continuously shared, captured, and fed into project activities.
With the support of Site Facilitators, facilitate community meetings and dialogues to identify key community needs that can be addressed through the community strengthening initiatives; support the implementation and monitoring of these initiatives.
Keep abreast of local context and the security situation, and provide feedback in a timely manner.
Draft activity and monthly reports.
Represent SHO in relevant community and interagency stakeholder's meetings and any other meetings that may be assigned by the supervisor.
Complete any other task relevant to the position as requested by the supervisor.
Also See: 
Customer Service Representative at Alan & Grant 
Business Associate at Folalil Cost Consult 
Business Analyst Intern at ErpSoftapp Limited 
House Parent (Male/Female) at A Leading Group of Schools 
Finance Manager at ErpSoftapp Limited 
Network Engineer at Emerging Africa 
Job Educational Qualifications
Completion of SSCE is a minimum qualification. National Diploma, University Degree and a higher qualification in Database, Humanities, Social Studies, or another relevant studies.
Minimum one year of experience in international and/or NNGO; ideally involved in the direct implementation of field level humanitarian assistance to refugees, IDPs or host communities.
Experience in community services, women empowerment, youth activities, protection, distribution or registration.
Promote and share ideas for improvement of the support function
Essential knowledge and skills:
Extensive knowledge of Nigerian displacement context.
Excellent communication skills.
Excellent interpersonal and team-playing skills.
Highly flexible, with the ability to use initiative.
Ability to work in a multi-cultural environment.
Commitment to humanitarian principles and values.
Understanding of gender, protection and human rights.
Commitment to promoting gender equality.
Preferred experience:
Proven professional experience working with NGO at a relevant position e.g enumerator, monitor, field and community worker.
Experience working for NGOs and/ or in Camp setting an added advantage.
Experience using Kobo, or other mobile data collection technology an added advantage.
Experience Working in the Northeast Nigeria an added advantage.
Positive attitude and a willingness to learn.
Written and spoken fluency in English, Hausa and/or Kanuri a must; additional fluency in other local languages an added advantage.
Ability and Willingness to follow instructions.
Brief Conditions
Salient reserves the right to close the application before deadline, if the required number of candidates is attained.
Candidates will be responsible for his/her own travel, accommodation and feeding during the recruitment process;
Application Closing Date
2nd August, 2022.
Methods of Application
Interested and qualified candidates should please submit their application (Letter of motivation and CV in a single PDF file) via E-mail to: recruitment@salientho.org indicating the Job Title as the subject of the e-mail.
Or
The HR,
Salient Humanitarian Organization,
Behind NTA Quarters, Off Damboa Road,
Old GRA, Maiduguri,
Borno State – Nigeria.
Note
Please clearly indicate the Job position on the envelope.
Only shortlisted candidates will be contacted.
For more job updates and recommendations, visit mextechy.com.ng