Jobs
Company Secretary / Legal Officer at Infinion Technologies Limited
Infinion Technologies Limited is currently seeking for qualified applicants who can take the vacant position of a Company Secretary / Legal Officer. Check below for the full details of the position:
Job Title: Company Secretary / Legal Officer

Employment Type:

 Full-Time
Location: Lagos
Other jobs like this you might like:
About Infinion Technologies Limited
Infinion Technologies – We are a technology and business solutions Company established with the objective of providing world class solutions to Enterprise Businesses. At INFINION we constantly research into new technologies and design productivity boosting solutions, aimed at delivering business value, and making infrastructure and applications available to Enterprises. We seek to offer individuals and organizations sublime services to improve operational efficiency.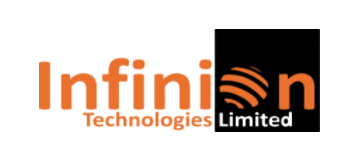 Job Purpose
You will be responsible for providing sound legal counsel on business matters to ensure protection against legal exposure and liability and provide sound legal risk assessment to facilitate management decision making.
Build and sustain strategic positive reputation for INFINION through active interface and management of investors and key stakeholders to ensure sustained competitiveness and commercial success.
Your Day- to- Day Responsibilities
Develop and manage a risk-based legal and external affairs framework to assure legal compliance and good stakeholder relationships to achieve INFINION's business purpose
Develop and manage the legal and external affairs policies, procedures and business plan in alignment with INFINION's business plan, non-market risks and the socio-political realities in the country
Manage the company/corporate secretariat including the legal relationships with all stakeholders
Provide sound and proactive legal advice and external affairs support for strategic business operations
Oversee a legal and external affairs risk management system integrated into the corporate risk system; ensuring compliance and mitigating actions for material legal, external affairs and regulatory issues
Provide high quality legal and external affairs advise on all matters that affect or potentially affect INFINION, interpreting laws, rulings, and external affairs regulations for the company
Maintain official minute books, statutory registers and other records required under the Companies and Allied Matters Act (CAMA) and make same available to those entitled for inspection
Conduct due diligence on parties the Company is entering into a contractual relationship with
Undertake a review of new third-party (outsourcing) relationships, specifically where data or access is involved, or reputational risk could occur
Maintain a relationship with external legal counsel and provide in-house liaison where necessary
Maintain ownership of the relationship with OEMs
Review legal documents pertaining to matters of the Company. Advise the Company in a timely manner of revisions in statutory enactments which may yet affect the Company and prescribe appropriate actions for adherence
Provide the required legal assistance to staff of INFINION in matters involving government or regulatory agencies in Nigeria during the course of carrying out their duties as employees of the Company
Review the Company's website quarterly to ensure data is accurate and up to date
Keep up with and effectively manage the latest corporate governance and regulatory changes
Provide legal and external affairs advisory for major projects, commercial agreements and other transactions ensuring business and long-term interests of the Company are protected
Represent and advise INFINION on all forms of litigation and other legal proceedings and conflict resolution e.g., arbitrations, mediations, negotiations with government (agencies).
Requirements
LL.B in Law; A Master's degree will be an added advantage
L. Nigerian Law School
Work experience: Minimum 4 years cognate experience post call to bar, preferably in legal consulting in Nigeria.
Method of Application
Interested and qualified candidates should send their CV to: careers@infinion.co using the Job Title as the subject of the mail.