Education
Courses Offered In Caritas University
The general public particularly all aspiring students of Caritas University are hereby informed that the accredited courses offered at the University have been made available for them on this page as well as the school fees schedule.
About The University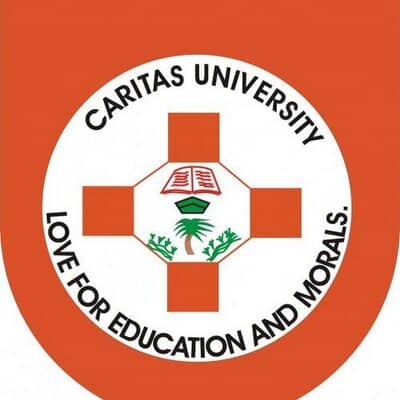 Caritas University is a private Catholic university in Amorji-Nike, Enugu State, Nigeria. Enjoying both state and ecclesiastical approval, it strives to revive in its community the age-long tradition of Catholic education and the exacting demand of contemporary society for sound education rooted in salubrious life-promoting morality.
List of Courses Offered at Caritas University
Administration
This is the list of Courses offered in Caritas University Faculty of Administration:
Accountancy/Accounting
Business Administration
Industrial Relations And Personnel Management
Marketing
Public Administration
Arts And Humanities
This is the list of Courses offered in Caritas University Faculty of Arts and Humanities:
Engineering/Tech/Env
This is the list of Courses offered in Caritas University Faculty of Engineering, Technology and Environmentals:
Architecture Banking And Finance
Chemical Engineering
Computer Engineering
Electrical /Electronics Engineering
Estate Management
Mechanical Engineering
Urban And Regional Planning
Sciences
This is the list of Courses offered in Caritas University Faculty of Sciences:
Biochemistry
Computer Science
Industrial Chemistry
Mathematics With Statistics
Microbiology
Social Sciences
This is the list of Courses offered in Caritas University Faculty of Social Sciences:
Economics
Mass Communication
Political Science
Psychology
Sociology
List of Courses Offered at Augustine University 
Courses Offered at American University of Nigeria 
Speedway Polytechnic Courses and Admission Requirements 
Shaka Polytechnic Courses and Admission Requirements 
Savanah Institute of Technology Courses and Admission Requirements 
Saf Polytechnic Courses and Admission Requirements 
Kings Polytechnic Courses and Admission Requirements 
Courses Offered at Alhaji Crowther University 
Caritas University Tuition / School Fees Schedule
FACULTY
PROGRAMME
FIRST
SEMESTER
SECOND
SEMESTER
TOTAL PER
SESSION
ENGINEERING
Chemical Engineering
N242,500.00
N147,500.00
N390,000.00
Computer Engineering
N242,500.00
N147,500.00
N390,000.00
Electrical & Electronics
Engineering
N242,500.00
N147,500.00
N390,000.00
Mechanical Engineering
N242,500.00
N147,500.00
N390,000.00
ENVIRONMENTAL
SCIENCES
Architecture
N210,000.00
N115,000.00
N325,000.00
Estate Management
N145,000.00
N74,500.00
N220,000.00
Urban & Regional
Planning
N145,000.00
N74,500.00
N220,000.00
MANAGEMENT &
SOCIAL
SCIENCES
Accountancy
N208,500.00
N113,500.00
N322,000.00
Banking and Finance
N145,000.00
N74,500.00
N220,000.00
Business Administration
N208,500.00
N113,500.00
N322,000.00
Economics
N208,500.00
N113,500.00
N322,000.00
English Language
N145,000.00
N74,500.00
N220,000.00
Industrial Relations &
Personnel Management
N145,000.00
N74,500.00
N220,000.00
Marketing
N145,000.00
N74,500.00
N220,000.00
Mass Communication
N208,500.00
N113,500.00
N322,000.00
Political Science
N208,500.00
N113,500.00
N322,000.00
Psychology
N145,000.00
N74,500.00
N220,000.00
Public Administration
N208,500.00
N113,500.00
N322,000.00
Sociology
N145,000.00
N74,500.00
N220,000.00
NATURAL
SCIENCES
Biochemistry
N208,500.00
N113,500.00
N322,000.00
Computer Science
N208,500.00
N113,500.00
N322,000.00
Industrial Chemistry
N145,000.00
N74,500.00
N220,000.00
Microbiology
N208,500.00
N113,500.00
N322,000.00
Mathematics &
Statistics
N145,000.00
N74,500.00
N220,000.00
JUPEB PROGRAMME
N170,000.00
N170,000.00
PRE-DEGREE PROGRAMME
N170,000.00
N170,000.00
For more, educational, job updates and recommendations, visit mextechy.com.ng