Jobs
DevOp Engineer at Infinion Technologies Limited
Infinion Technologies Limited is currently seeking for qualified applicants who can take the vacant position of a DevOp Engineer. Check below for the full details of the position:
Job Title: DevOp Engineer

Employment Type:

 Full-Time
Location: Lagos
Other jobs like this you might like:
About Infinion Technologies Limited
Infinion Technologies – We are a technology and business solutions Company established with the objective of providing world class solutions to Enterprise Businesses. At INFINION we constantly research into new technologies and design productivity boosting solutions, aimed at delivering business value, and making infrastructure and applications available to Enterprises. We seek to offer individuals and organizations sublime services to improve operational efficiency.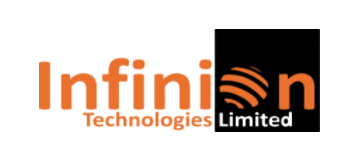 Job Purpose
At Infinion Technologies, customer experience is at the forefront of everything we do. To help us build functional systems that improve customer experience we are now looking for an experienced DevOps Engineer.
They will be responsible for deploying product updates, identifying production issues and implementing integrations that meet our customers' needs.
If you have a solid background in software engineering and are familiar with Ruby or Python, we'd love to speak with you.
Your Day-to-day Responsibilities
Understanding customer requirements and project KPIs
Implementing various development, testing, automation tools, and IT infrastructure
Planning the team structure, activities, and involvement in project management activities.
Managing stakeholders and external interfaces
Setting up tools and required infrastructure
Defining and setting development, test, release, update, and support processes for DevOps operation
Have the technical skill to review, verify, and validate the software code developed in the project.
Troubleshooting techniques and fixing the code bugs
Monitoring the processes during the entire lifecycle for its adherence and updating or creating new processes for improvement and minimizing the wastage
Encouraging and building automated processes wherever possible
Identifying and deploying cybersecurity measures by continuously performing vulnerability assessment and risk management
Incidence management and root cause analysis
Coordination and communication within the team and with customers
Selecting and deploying appropriate CI/CD tools
Strive for continuous improvement and build continuous integration, continuous development, and constant deployment pipeline (CI/CD Pipeline)
Mentoring and guiding the team members
Monitoring and measuring customer experience and KPIs
Managing periodic reporting on the progress to the management and the customer
Deep understanding of Azure DevOps.
Requirements
Experience working with Kubernetes, containers and Azure DevOps,
Experience working in cloud environment – Google Cloud, AWS, Digital Ocean.
Proficient using Git and other version control systems.
Demonstrate proficiency with scripting languages (Python, Bash PowerShell) Experience with creating, running, and troubleshooting native builds.
Automate the delivery of software packages to application users.
Advanced knowledge of programming languages such as Python, C# and Java, and writing code and scripts.
Method of Application
Interested and qualified candidates should send their CV to: careers@infinion.co using the Job Title as the subject of the mail.
Application Closing Date: 15th November, 2022.
Note: Only candidates who live close to Victoria Island / Central Lagos Mainland need apply for this particular role.