As technology continues to evolve and grow in importance, modern businesses employ diverse marketing and advertising strategies to reach potential customers and close sales.
Stretching from traditional media to digital marketing online and in social media, marketing and advertising seem to be everywhere.
Part of this reality is due to the effectiveness of marketing and advertising strategies in driving success for companies of every shape and size.
While sometimes used interchangeably, there are actually many differences between marketing and advertising.
In basic terms, marketing is the process of identifying customer needs and determining how best to meet those needs.
In contrast, advertising is the exercise of promoting a company and its products or services through paid channels. In other words, advertising is a component of marketing. But the differences do not end there.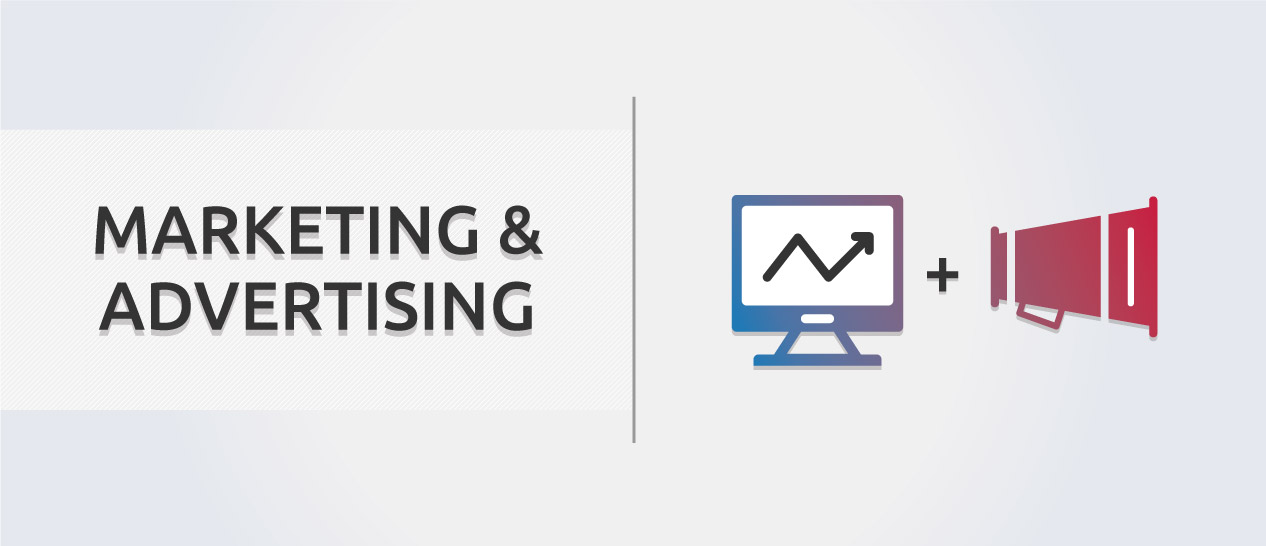 Read also:
Why Social Media Marketing is Important
10 Best Content Marketing Ideas for Small Businesses
8 Best Marketing Automation Tools for Small Business
10 Best paying Jobs Ideas from Home
---
What Is Marketing and Why Is It Important?
Marketing is a business practice that involves identifying, predicting and meeting customer needs.
Effective marketing strategies help businesses isolate how best to serve their client base, while maximizing revenue at the same time.
In business-to-consumer (B2C) marketing, marketing efforts are directed toward consumers. In business-to-business (B2B) marketing, marketing efforts are directed toward other businesses.
In both B2C and B2B efforts, there are several important factors to consider when developing a marketing strategy. More specifically, savvy marketers will evaluate:
Orientation — Marketing orientation refers to the guiding principles of the business itself, often referred to as business philosophy or corporate culture.
Typically, organizations will decide to orient around product, sales, production or marketing.
Mix — The marketing mix functions as a decision-making guide for a company's marketing efforts. A modern marketing mix will usually focus on the four Cs: client/customer, cost, convenience and communication.
Environment — The marketing environment refers to every factor that could impact a company in the execution of marketing strategy or decision-making.
In this vein, companies should consider the internal environment within their organization. External factors—such as macro and micro environments—are also important to consider.
Market — The target market refers to the characteristics of a company's ideal client case.
Research and segmentation efforts can help isolate the geographic and demographic factors that will help a company market and sell its products or services.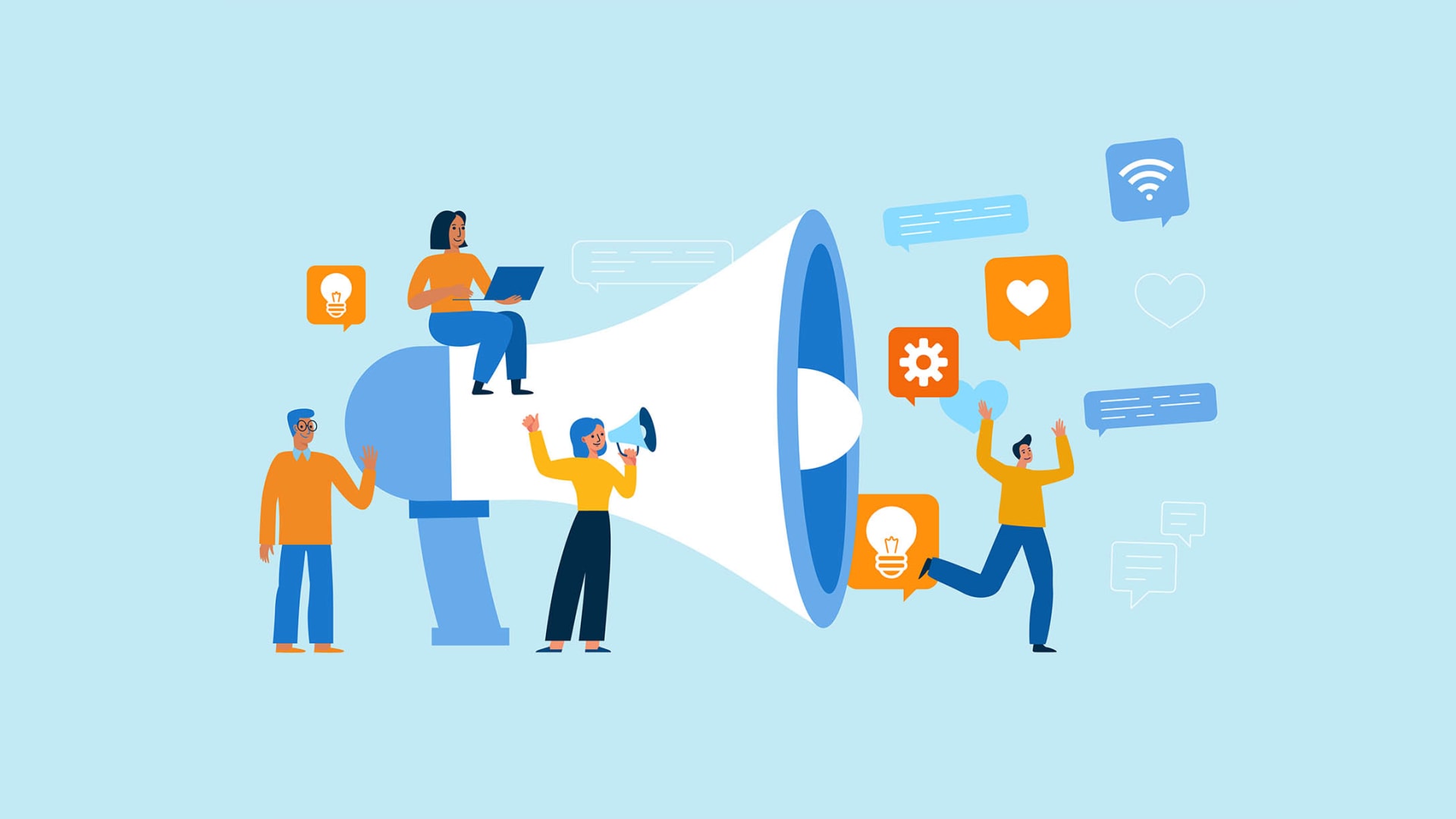 What Is Advertising and Why Is It Important?
Advertising is a business practice where a company pays to place its messaging or branding in a particular location.
Businesses leverage advertising to promote their products and services for sale as well as establish corporate culture and branding.
When employed properly and strategically, advertising can drive customer acquisition and boost sales.
Advertising establishes a one-way channel of communication, where companies can broadcast non-personal messaging to a general audience.
Unlike other types of marketing or even public relations, companies have total control over advertising. When a company pays to place an ad, it has complete control over how the content involved is promoted.
There are countless benefits to a successful advertising campaign. In common practice, businesses can leverage advertising to:
Educate customers on the nature of products or services
Convince customers that products or services are superior
Improve customer perception of brand or culture
Generate customer need or want for products or services
Exhibit new applications for products or services
Publicize new products or services to potential customers
Attract new customers to purchase products or services
Retain the existing customer base
What Is the Difference Between Marketing and Advertising?
The main difference between these two business practices is that advertising is a part of marketing.
A successful marketing strategy typically dedicates resources to advertising at multiple levels, placing corporate marketing communications in various types of media.
To dig a little deeper into this question, it be helpful to review the differences between paid, owned and earned media:
Paid Media — This type of media involves a company paying a publisher to place marketing communications.
Examples of paid media include billboards, broadcast and print ads, search engine ads, social media ads and direct mail or email.
Owned Media — This type of media involves a company using its own channels to place marketing communications.
Examples of owned media include retail merchandising, websites and business blogs, brochures, corporate social accounts and press releases.
Earned Media — This type of media involves external communications about a company from third-party actors.
Examples of earned media include online reviews, newspaper or magazine articles, social media endorsements, customer demonstrations and types of external publicity.
As indicated above, advertising is typically limited to the domain of paid media.
That is inherent in the nature of advertising as a business practice—placement of messaging or branding in exchange for compensation.
Stated otherwise, when businesses advertise, there is typically a price tag attached.
On the other hand, effective marketing strategies can have an impact on paid, owned, and earned media.
By successfully identifying customer wants and needs—and evaluating the best way to meet them—marketing controls how a company advertises in paid media.
Marketing also dictates how a company communicates through owned media, not to mention how it interacts with others through earned media.
Other Posts:
Square vs. Paypal : What is the Best Stock?