Education
Federal Polytechnic Bida Courses and Admission Requirements
Federal Polytechnic Bida courses (All Departments). Are you looking for the list of courses offered at Federal Poly Bida?
The following is the list of available National Diploma & Higher National Diploma courses/programmes offered in Federal Poly Bida, Niger State that gained National Universities Commission (NUC) accreditation.
About the University:
Federal Polytechnic Bida was established 1977 following a decision of the Federal Government Nigeria to move the institution to Bida, Before then it was Federal College of Technology, Kano.
The first academic session started April 1978 with the population 211 students and 11 senior staff, 33 junior staff. Federal Polytechnic Bida is a Federal Government tertiary institution situated in Bida, Niger
State, Nigeria, currently there seven faculties in the institution.
Below is the wide range of official courses offered in Federal Polytechnic Bida
---
Location:
KM 1.5 Doko Road, 912211, Bida, Nigeria
---

Read also:
Federal Polytechnic Offa Courses and Admission Requirements
Institute of Management and Technology Enugu (IMT) Courses and Admission Requirements
---
List of Accredited Courses Offered in Federal Poly Bida
TWO YEAR FULL TIME HIGHER NATIONAL DIPLOMA (HND) & DCE WEEKEND AND EVENING HND PROGRAMMES
A) SCHOOL OF APPLIED AND NATURAL SCIENCES
1.1 Department of Biological Sciences
Biology
Environmental Biology
Microbiology
Biology/Microbiology
1.2 Department of Chemical Sciences
Chemistry
Biochemistry
Chemistry/Biochemistry
Biochemistry/Microbiology
1.3 Department of Hospitality Management
1.4 Department of Physics
1.5 Department of Statistics
B) SCHOOL OF BUSINESS AND MANAGEMENT
1.6 Department of Business Administration and Management
Business Administration and Management
1.7 Department of Marketing
1.8 Department of Public Administration
C) SCHOOL OF ENGINEERING TECHNOLOGY
1.9 Department of Agricultural and Bio-Environmental Engineering Technology with Options:
Farm Power and Machinery
Post-Harvest Technology
Soil and Water Engineering
1.10 Department of Chemical Engineering Technology
1.11 Department of Civil Engineering Technology
1.12 Department of Electrical Engineering Technology with options in:
Electronics and Telecommunication
Power and Machines
1.13 Department of Mechanical Engineering with options in:
Plant Engineering
Manufacturing Engineering
D) SCHOOL OF ENVIRONMENTAL STUDIES
1.14 Department of Architectural Technology
1.15 Department of Building Technology
1.16 Department of Estate Management and Valuation
Estate Management and Valuation
1.17 Department of Quantity Surveying
1.18 Department of Surveying & Geo-Informatics
Surveying and Geo-informatics
1.19 Department of Urban and Regional Planning
Urban and Regional Planning
E) SCHOOL OF FINANCIAL STUDIES
1.20 Department of Accountancy
1.21 Department of Banking and Finance
F) SCHOOL OF INFORMATION AND COMMUNICATION TECHNOLOGY
1.22 Department of Computer Science
1.23 Department of Mass Communication
1.24 Department of Office Technology and Management
Office Technology and Management
Suitably qualified candidates are allowed to send in application into Higher National Diploma (HND) of the Federal Polytechnic, Bida (BIDAPOLY)  when admission opens.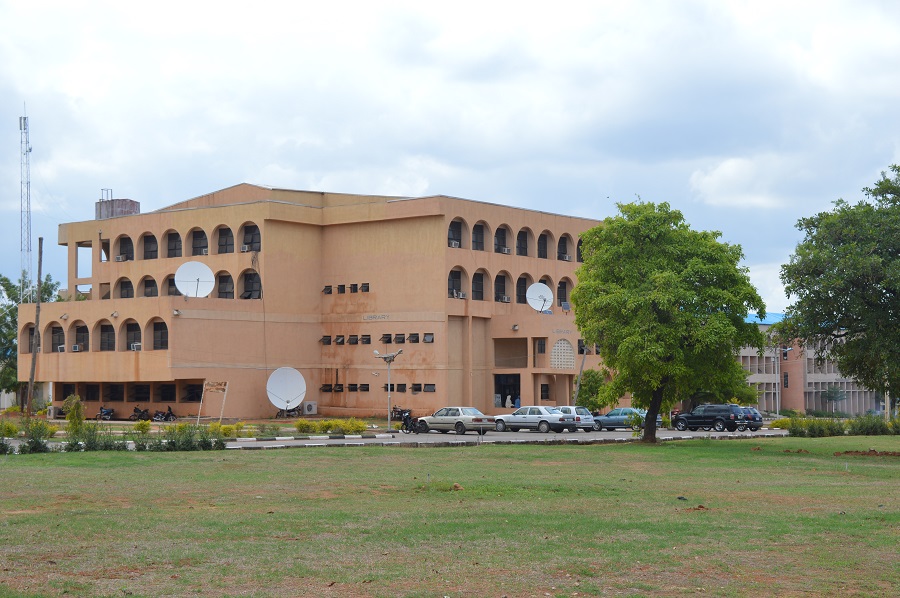 Read also:
AFIT Courses And Admission Requirements
PTI Effurun Courses and Admission Requirements
Federal Poly Bida Courses and Admission Requirements.
Candidates must meet Federal Poly Bida cut-off mark and courses to be offered in order to be eligible for Post UTME examination and admission screening exercise.
Candidates must possess at least 5 credit passes in relevant subjects which must include English Language and Mathematics at GCE O'level, WASSCE, SSCE, NECO, NABTEB or approved
equivalents at not more than two (2) Sittings.
Applicants must be at least sixteen (16) year of age in the year of admission.
satisfy Federal Poly Bida department and faculty requirements before being admitted.
Other Polytechnics:
MAPOLY Courses And Admission Requirements
Federal Polytechnic Ede Courses and Admission requirements
Federal Polytechnic Bauchi Courses and Admission Requirements
Federal Polytechnic Ado Ekiti Courses and Admission Requirements