Education
Federal University, Kashere- FUSHAKERE Courses & Admission Requirements
This article contains the official list of courses offered in Federal University, Kashere, Gombe State (FUKASHERE) as well as their admission requirements.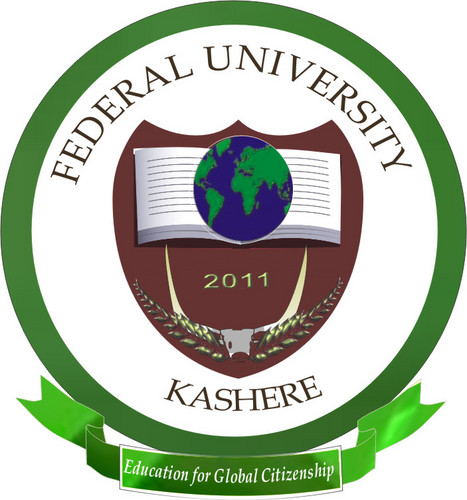 About the University
The Federal University Kashere, also known as FUK, is a public conventional university situated in North Eastern part of Nigeria, recently established university situated in a small city of Kashere an administrative territory of Pindiga, Akko local government, Gombe State Nigeria. It was established in 2010 by the Goodluck Jonathan administration as one of the nine new federal universities created in the six geo-political zones of Nigeria. The university was established in order to increase access to education and to also ensure equity among all the States in Nigeria.
Enugu State University of Science & Technology Courses and Admission Requirements 
Federal University, Kashere, Gombe State Programmes
Accountancy/Accounting
Agricultural Science And Education
Applied Geophysics
Arabic Studies
Biochemistry
Biology
Business Administration
Chemistry
Christian Religious Studies
Computer Science
Criminology And Security Studies
Economics
Economics Anddevelopment Studies
Education And Arabic
Education And Biology
Education And Chemistry:
Education And Computer Science
Education And Economics
Education And English Language
Education And Geography
Education And Hausa
Education And History:
Education And Integrated Science:
Education And Mathematics
Education And Physics
Education And Political Science
Educational Administration And Planning
English Language
Entrepreneurship
Geography
Guidance And Counselling
Hausa
History And Diplomatic Studies
International Relations
Islamic Studies
Library And Information Science
Marketing
Mass Communication
Mathematics
Microbiology
Physics
Plant Science
Political Science
Procurement Management
Psychology
Public Administration
Sociology
Statistics
Teacher Education Science:
Zoology
Ondo State University of Science & Technology Courses and Admission Requirements 
FEDERAL UNIVERSITY, KASHERE, FUKASHERE UNDERGRADUATE ADMISSION REQUIREMENT
General Admission Requirements
Gaining admission into an Undergraduate Programme in FUKASHERE is basically under 2 entry method which includes the UTME entry and the Direct Entry.
Adamawa State University Courses and Admission Requirements 
FUKASHERE  admission requirements through UTME 
To gain admission into the Federal University, Kashere in 2022/2023, UTME candidates must meet the following requirements:
Candidates must have reached the age of 16.
Candidates must have at least 6 (six) "Cs (Credits)" grades in their O'level result (s). This must include English Language, Mathematics and three other subjects related to their course of study. For instance, a Candidate that wants to study law must have a "C" in English Language, Mathematics, Government/History, Economics and Literature in English.
Candidates must score at least 160 in JAMB UTME examination
Candidates must take FUKASHERE post UTME screening examination and must perform very well in the examination (Depending on the course of study)
Not more than ONE sitting results is accepted for admission into the Federal University, Kashere (FUKASHERE)
Candidates must choose the correct subject combination for their courses.
Finally, candidates must meet the stipulated cutoff marks for their courses to gain admission into the university.
FUTA Courses and Admission Requirements 
Fupre Courses and Admission Requirements 
FUKASHERE admission requirements through Direct Entry 
Candidates who wish to gain admission through direct entry into the Federal University, Kashere must meet the following requirements:
Candidates must possess at least five (5) Credits in their O'level result. This must include English Language and Mathematics. However, two sitting result is not allowed.
Candidates must have also reached the age of 16.
Candidates are expected to get JAMB Directly entry form from JAMB to apply.
Candidates should have any of the following certificates: OND, ND, NCE, IJMB, Cambridge A level, BSc, HND, ICAN
For more job & educational updates, visit mextechy.com.ng