Free Emergency Medical Insurance.
Is there anything like Free Emergency Medical Insurance? let's learn more.
The very concept of free emergency medical insurance is not too clear to those who even claim to know it.
If by perchance you get into any hospital with an emergency status, the doctors and nurses on duty would do what's required of them due to their Hippocratic oath to save your life even if you don't have medical insurance.
The Emergency Medical Treatment and Labor Act requires that any person with an emergency medical status isn't denied essential lifesaving medical attention, irrespective of the individual's insurance coverage.
Normally, you may be required to pay a ton of dollars to see a doctor in a developed country such as the US, but the emergency scenario is a different case; more so, if you have insurance, it makes it easier.
In the post, we will be discussing how emergency medical insurance works and how to access it even if you are a foreigner plying your trade in a foreign country.
But before we talk about how emergency medical insurance works generally, let's take a quick glance at some of the things you need to put in place before making a decision on which plan is best for you.
Factors to Consider before Choosing an Emergency Medical Insurance
Here are some of the key factors you should take time to consider before going for any insurance plan:
Health provider's Location
You must consider where you plan to get the healthcare before jumping right into health insurance for emergency purposes.
This is because health insurance manages the cost of taking an audit of your access to the healthcare provider.
By industry standard, the insurance company has partnered with some hospitals within your environment. Still, for certain reasons you chose not to or couldn't visit the particular healthcare provider with your emergency status and get into another clinic. You would be required to pay a large amount of money to sort out the situation.
The reason is not hard to grasp; the insurance company normally contracts a network of healthcare providers, including hospitals, laboratories, physicians, and other key entities, to offer free healthcare access to their enrollees. This means that you need to be within reach to access this or pay elsewhere.
What does the medical insurance cover?
All thanks to the standardizations many countries around the world have now embraced that make insurance benefits more robust.
In the past, there used to be plans that were dependent on what you chose to have when contacting the insurance company. As a matter of fact, some plans included only the prescription or treatment devoid of all other essential medical benefits.
Nowadays, you've got access to essential medical benefits such as mental health treatment, laboratory tests, prescription drugs, rehabilitation services, free hospitalization, emergency services and many more.
Cost
You also want to consider the financial side of the medical insurance you are opting for beforehand. Though complicated in some cases, but you must pay a decent amount to access a premium service when the need arises.
There are inordinate amounts associated with the healthcare you are going to receive, especially during an emergency case. There are payables like deductibles, coinsurance, and copays that represent the amount you pay out of your pocket in contribution to the healthcare you receive.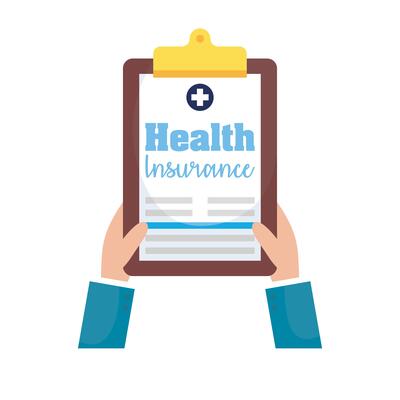 So your best and most affordable shot is to pay a decent amount upfront as insurance to avoid paying money when accessing the healthcare services.
How does emergency medical health insurance work?
Emergency medical insurance is a blessing in lowering or canceling the amount you would otherwise have to incur for high-cost medical bills.
Though this varies depending on the plan, you choose, but they all function the same way.
Firstly, you've got to pay a premium every month by way of a subscription fee for the insurance, but in the case of free emergency medical insurance, which is not so common, you don't have to pay a dime.
Then there's the matter of deductible, which is the amount you have to pay out of your pockets for a healthcare provider right before the plan you opted for comes in to cover your treatment cost.
For the medical insurance, you have to reach the deductible before the plan comes in to take over your payment.
A simple example of this is if your plan covers 90% of the treatment, you have to make the remaining 10% available, which is called coinsurance.
Overview of Auto Insurance In Michigan
Pros and Cons of Living in Canada
Health Insurance Market for Small Businesses In the US
Another perk with healthcare insurance is that preventive care is always covered in totality.
It covers treatments such as annual check-ups, vaccinations for kidsflu shot, and whatnot. This is one of the best things about picking and paying for a premium package for your healthcare insurance.
Concluding thoughts on free emergency medical insurance
The availability of free emergency medical insurance is real, and many insurance companies are not keying into the lifesaving plan for people.
But be prepared that you may pay a certain amount when the treatment is ongoing, so the victims' families must get ready for this beforehand to avoid unnecessary scenarios at any healthcare facility.
Insurance
Here are the perfect answers to the FAQs relating to emergency medical insurance everyone ought to know.
What is an emergency for insurance?
There are many cases considered as an emergency for healthcare insurance. Cases such as severe pain, critical health injuries, seizures, and whatnot are considered an emergency, and many urgent care clinics take insurance coverage for all of these.
What questions should you answer before choosing an insurance plan?
In the truest form of words, there are a couple of questions you must ask yourself before you make the final decision on which insurance plan you want to opt for.
Answer critical questions such as what's the cost of the plan? What does the plan cover? Which of the nearest healthcare providers are in the plan? What are the plan's limitations? What prescription drugs does the package take care of? And some other relevant questions that will help you make an informed decision that you won't regret both in the short and long terms.
Can medical cover urgent care?
Yes, medical insurance covers urgent needs such as those that are required done within 24 hours of the timeframe.
Cases such as a sprain, minor burn, and high fever can be considered urgent care, and they need to be attended to in not more than a day.
For more job updates and recommendations, visit mextechy.com.ng