Queen Elizabeth Scholarship Overview
Queen Elizabeth is no more. But the Queen Elizabeth Scholarship 2023 is open. The Applications for the Queen Elizabeth Scholarship for the academic year 2023/24 are now open.
The QES is a Fully Funded Scholarship to complete a Full-time 2-year master's degree program. There is no upper age limit to be eligible for a QECS Award.
The Queen Scholarship 2023 is available in more than 12 countries. You are free to choose and apply to any country where your study field is available.
The Scholarship will cover all the expenses from Airfare Tickets, to Meals, Accommodation, visas, and everything. Experience a New Country and Culture, and build a global network.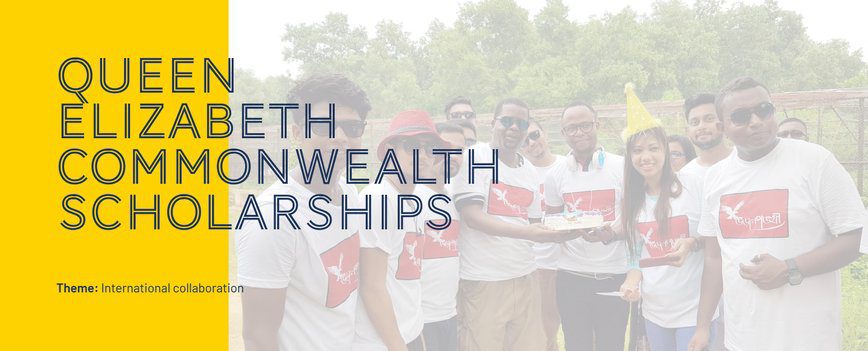 Read also:
Tihi Kahuraki Scholarship at Lincoln University, New Zealand
Fully Funded Khalifa University Scholarship in UAE
Fully Funded UPG Sustainability Leadership Program in USA 2023
Fully Funded Aspire Leadership Development Program 2023
Fully Funded Yale Maurice R. Greenberg World Fellows Program 2023
---
Scholarship Benefits
Financial Benefits
The Queen Elizabeth Scholarship 2023 is a Fully Funded Scholarship and it will cover all the Expenses:
Full Tuition Fees.
Living Expenses Allowance (Stipend) for the duration of the award.
Accommodation Allowance
Return Economy Flights to their host Country.
An Arrival Allowance.
Research Support Grant – on request only; subject to approval.
Scholarship Eligibility
To apply for the Queen Elizabeth Scholarship you must be a citizen of (or hold refugee status in) a Commonwealth country
You Must Hold a bachelor's Degree at the time of admission.
There are no Upper age Limits or age Restrictions.
Universities may have their own specific eligibility requirements for admissions.
All further questions and their answers are available (Check FAQs)
The application form consists of the following sections:
Eligibility
Personal Details
Academic & Employment Record
The course at host university details
Statements
Upload supporting documents (including references)
Other Scholarships: