Jobs
Health Assistant At Care Best Initiative (CBI) – 2 Openings
Care Best Initiative (CBI) is currently seeking for application from qualified applicants to fill the vacant position of Health Assistant. interested and qualified applicants can apply via the details below
Care Best Initiative (CBI) is a fast-growing, woman-led, and youth-driven Non-Governmental Organization (NGO) founded in 2019 and presently operational in states within North-East, Nigeria. Our objectives are to save lives, alleviate the suffering of children, women, and other vulnerable people; and maintain human dignity during and in the aftermath of man-made crises and natural disasters; as well as to prevent and strengthen preparedness for the occurrence of such situations; and to promote the right of children, women and vulnerable people in the society. Our actions are multi-sectorial inclined, gender-sensitive, and socially inclusive. This recruitment exercise is one of the activities designed to facilitate the achievement of Cabe Best Initiative (CBI)'s objectives in Yobe State, Nigeria.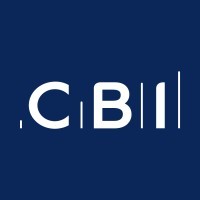 Job Title: Health Assistant
Location: Damaturu, Yobe
Employment Type: Volunteer
Slots: 2
Duration: 6 months (extendable)
Basic Function
Assist the Health program department in providing technical assistance to improve the delivery and quality of general health interventions to ensure effective contribution to the project performance.
Major Responsibilities
Promote basic health education for persons of concern and train Health Outreach volunteers.
Ensure strong linkages among health programs with protection and human rights.
Improve coordination among partners and participate in capacity-building efforts.
Use community-based approaches, including clear involvement of persons of concern in the public health programs.
Prepare reports, share information and convene meetings as appropriate.
Perform other related duties as required.
Position Requirements
Minimum of a Bachelor's Degree in Nursing, Midwifery, Public Health, or other relevant qualifications with exposure to Public Health programming;
0 – 2 years experience in primary health care program implementation;
Excellent report-writing skills, Strong IT skills, and familiarity with Microsoft Office applications.
Fluency in written and spoken English and local language;
Good Communication and Interpersonal skills;
Team management experience with similar programs;
Ability to observe and provide feedback on activities;
Knowledge of local institutions
Willingness and capacity to be flexible and accommodating when faced with difficult working conditions
Application Closing Date
14th July 2022.
Note
By submitting your application for this position you agreed to CBI ZERO Tolerance to:

Fraud
Sexual Harassment, Exploitation, Abuse, and Child Abuse

Our employees enjoy a work culture that promotes diversity and inclusion.
Care Best Initiative (CBI)provides Equal Employment Opportunities (EEO) to all employees and applicants for employment without regard to race, color, religion, gender, national origin, age, disability, or genetics.
This is emergency recruitment and we are looking to fill this role as soon as possible.
Candidates available to start immediately are highly preferred.
Qualified women are strongly encouraged to apply.
Kindly attach additional certificates that support or address the requirements listed for the position in one PDF format, Cover Letter, and CV together in one Word format.
Only shortlisted candidates will be contacted for an interview.
For more job updates and recommendations, visit mextechy.com.ng