How much does it cost to live in Australia: Your guide.
Do you have plans to move to Australia? Perhaps you are eager to experience the glorious weather, see the breath-taking beauty of its landscapes and venture into its dynamic and multicultural cities. However, you may also need to learn some useful things, such as how to file taxes and how the Australian education system works . In addition, there is still an answer to how much it costs to live in Australia and this is where this guide comes into play. Let's see what you have to consider.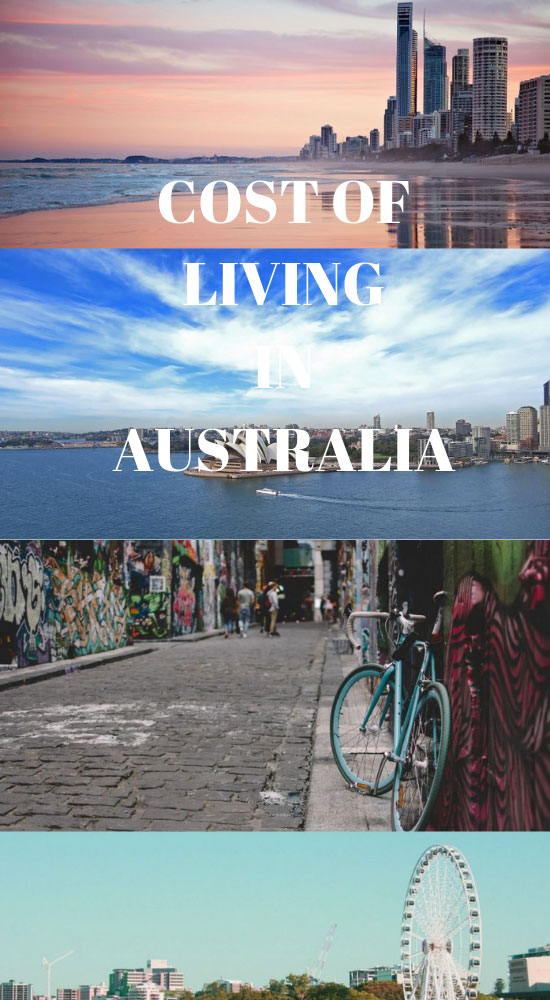 Accommodation
Regardless of your plans in Australia, one of the things that should be on your priority list is finding the right place to live. What you expect to pay will depend on factors such as the size and condition of the property. Also, do not forget that the location also influences a lot.
Interestingly and surprisingly, despite the iconic status of Sydney and Melbourne, Canberra is in fact the most expensive rental market in Australia. According to the real estate portal Domain, the average weekly rent for an apartment in the Australian capital is $530 a week. Compared to $490 a week in Sydney. Normally Melbourne is even more affordable, with an average rental price of $375 a week.
Why is it usually more expensive to live in the Australian capital than in some of the other major cities? First, there is high demand and relatively few properties. The Australian capital territory, where Canberra is located, also has the highest average salaries in the country. That is, locals can and will pay higher prices for properties.
These data only provide a general picture. You can use sites like Domain and Realestate.com.au to search for properties well below the average price. For example, you could get a studio apartment in Sydney for as little as $300 a week, if you're willing to be flexible about space and location.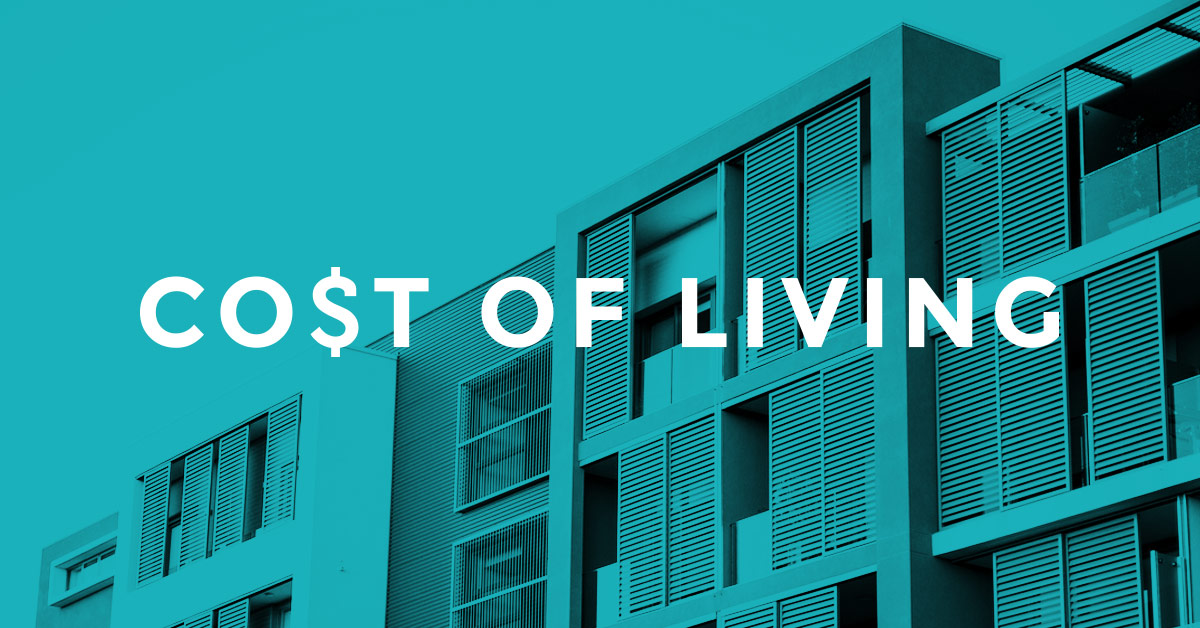 Transport
As might be expected, public transport in Australia is top notch, with plenty of ways to get around. Let's take Sydney as an example. Public transport prices depend on the distance traveled and whether you use the metro, bus, train and/or light rail services. Most adults almost always have to pay $16.30 a day on weekdays and $8.15 a day on weekends and holidays. There's also a maximum cap of $50 a week, which helps keep travel costs in check.
Interestingly, public transport in Canberra is cheaper, despite the fact that, as stated above, rental costs are higher. The most you'll have to pay per weekday trip is $9.60, while the weekend cap is $5.87.
It should be noted that students, seniors and other individuals can get discounts or even free travel depending on where you are in Australia. Also, traveling outside of peak hours can also have lower prices than on weekdays.
lifestyle costs
When you create your spending plan, some categories will depend a lot on your own preferences and habits. Consider grocery shopping. According to price comparison website Canstar Blue, the average single person in Australia spends $98 a week on groceries.
However, that really depends on how you like to shop. Some immigrants in Australia won't mind spending more on artisanal foods from independent shops. Many others will prefer to stick with supermarkets like Woolworths and Coles, which offer low prices on household staples. At the time of this writing, Woolworths sells a pound of chicken thighs for $7 and a loaf of white bread for $1.70.
When it comes to clothing, you'll be spoiled for choice in Australia. You can buy a pair of jeans for as little as $25 online, or you can spend more at upscale stores. Australians are estimated to spend an average of around $167 a month on clothing.
If you're interested in health and exercise, it's worth knowing that the average price of a gym membership is around $95 a month. There are tons of gyms available in most communities, including big chains like Anytime Fitness, Fitness First, and Jetts. Exact prices can vary quite a bit, with some gyms charging hefty membership fees. You can compare gym membership packages in your location using price comparison websites like Finder .
medical costs
If you got a permanent work visa, you may be able to use Medicare, which is Australia's public health system. Medicare will cover many, if not all, of the costs of doctor's appointments, diagnostic tests, and surgical procedures. However, there are several things that Medicare will not contribute to. These can include ambulance services in most parts of Australia, as well as dental treatment and physiotherapy.
That's one of the reasons many in Australia purchase private health insurance. Having a policy can reduce waiting times for treatment and provide access to private hospitals. Some policies also provide money for treatment not covered by Medicare.
Private health insurance has very different prices depending on the type of coverage you are looking for. Recent Finder research showed that the average cost of basic private health insurance is around $166 a month. This research also found that your location can affect normal costs, with the Northern Territory being the cheapest.
If you are not eligible for Medicare, your visa conditions may require you to purchase International Visitor Medical Coverage or International Student Medical Coverage if you are coming to study in Australia. Coverage varies greatly between each policy. Prices are typically around $65 per month, but can be considerably higher.
It's worth using websites like PrivateHealth.gov.au , i Select and Finder to find health care policies that are right for your budget.
utility bills
Energy bills in Australia tend to have two components. There is a fixed charge, often identified as your "supply charge" on bills. There is also a variable charge that depends on how much gas and electricity you use. This is calculated per kilowatt-hour for electricity and per megajoule for gas.
The amount you pay will depend on the size of your home and how moderate you are with your energy use. Research has shown that the average electric bill for a small household (eg, without children) is around $325 per quarter. The average gas bill is around $191 per quarter.
Now, the price of domestic broadband packages depends on various variables such as speed and whether streaming services such as Disney + are included. On average, you can expect to pay around $71 a month, with cheaper rates for slower speeds. Price comparison websites like Canstar Blue and Finder can help you identify the most affordable deals on home services.
Entertainment and socializing
Australia is renowned for its lively social scene and you don't have to spend a fortune to have a good time. Most areas will have mid-range restaurants where you can treat yourself to a three-course meal for around $50 per person. There are plenty of pizzerias, burger joints, and many other restaurants that can serve up a hearty plate of food for less than $10. Pubs are a treasured part of Australian culture and a large glass (425 ml) of beer usually costs between $8 and $12.
Movie tickets can be $16 or more for adults, often with discounts available for students, children and seniors. Some theatres, such as the Hoyts chain , frequently offer rewards schemes that give perks like free popcorn and discounted tickets.
average wages
Employees in Australia are entitled to minimum wages as outlined by government established pay rates . Stipulations vary by sector, although there is also a National Minimum Wage for jobs that are not covered by these specific pay rates. Currently, this is set at $20.33 per hour.
According to the most recent data from the Australian Bureau of Statistics, the average salary in the country is $62,400. That is, about half of workers earn above this amount, and about half earn less than that.
For more job updates and recommendations, visit mextechy.com.ng