Education
How To Calculate Abia State University -ABSU Aggregate Score
It is important for candidates to know the cut off mark of their desired choice of institution and also how to calculate the aggregate score.
Candidates who aspire to get admitted into Abia state University must meet certain criteria in order to study the course of their choice. Among the list of criteria includes meeting the required cut-off mark for the school as well as the course or department itself.
ABSU cut-off mark is 180 to qualify for admission in 2022/2023 for all courses, and ABSU accepts and screens both first and second-choice candidates in their Post UTME.
Once you have met the requirement for the cut-off mark, you can proceed to the rest admission requirements into the desired course.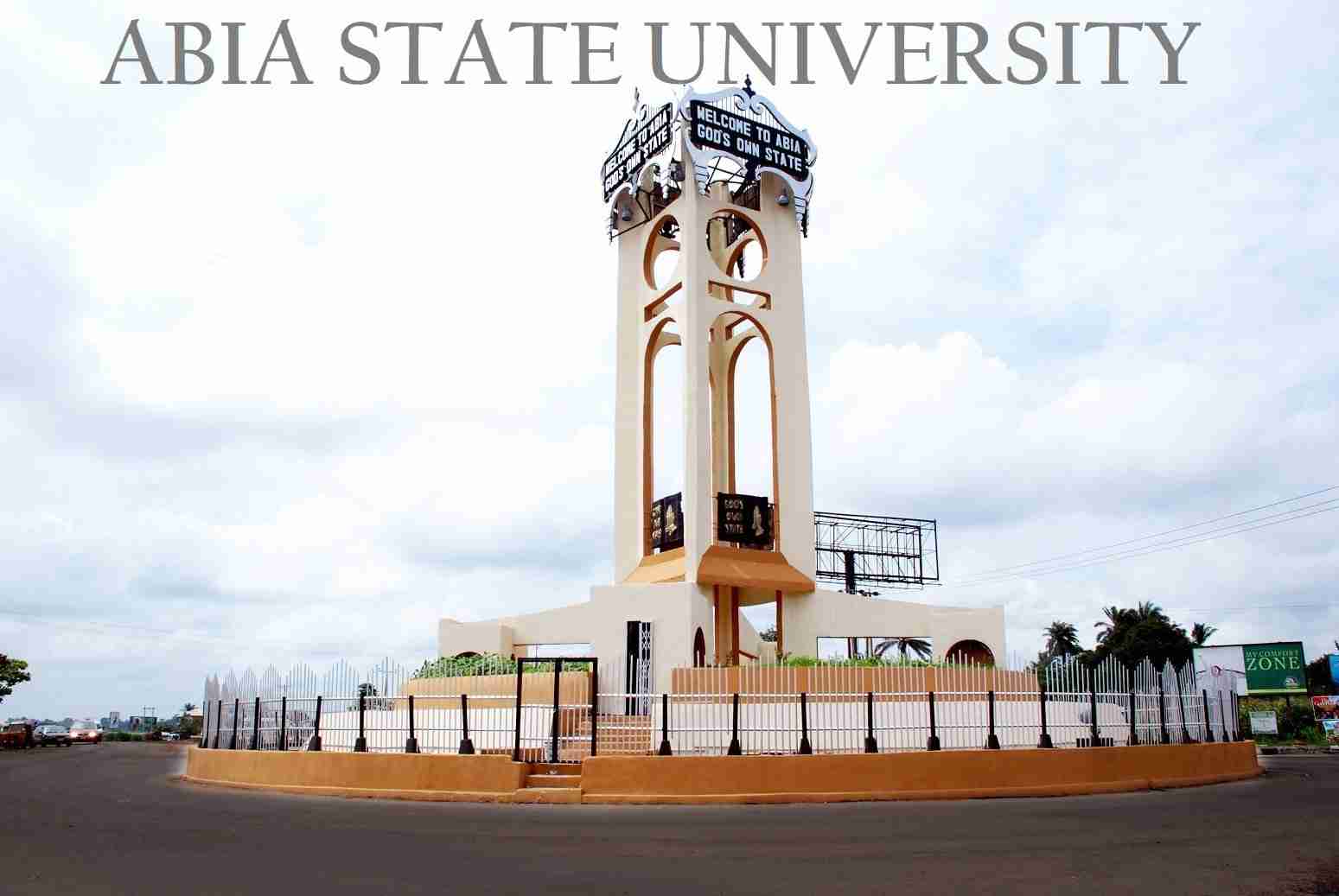 About The University
Abia State University (ABSU) is a state-owned university in Abia State, Nigeria. The University has remained one of the most competitive in the country in terms of admissions. ABSU has one of the largest student populations of any university in the country.
How To Calculate ABSU Cut Off Mark 
To calculate Abia State University aggregate cut off marks for 2022 admission, use the guide below. Simply multiply Your ABSU Post UTME score by your JAMB score and divide by two (2). This will give you your ABSU aggregate score.
Federal Universities In Nigeria, Courses & Their Admission Requirement 
List of Nigerian Universities Offering Mathematics 
ABSU 2022/2023 UTME merit admission cut-off marks are as follows:
| | |
| --- | --- |
| FACULTY OF BUSINESS ADMINISTRATION | |
| Accountancy | 200 |
| Banking & Finance | 200 |
| Economics | 180 |
| Management | 200 |
| Marketing | 200 |
| Public Administration | 200 |
| | |
| FACULTY OF AGRICULTURE | |
| | |
| Animal Science & Fisheries | 190 |
| Agric. Economics & Extension | 190 |
| Crop Production & Protection | 180 |
| Soil Science | 180 |
| Food Science & Technology | 190 |
| | |
| FACULTY OF EDUCATION | |
| | |
| Education/Government | 180 |
| Education/Accountancy | 180 |
| Education/Administration & Planning | 180 |
| Education/Agricultural Science | 180 |
| Education/Business Studies | 180 |
| Education/Chemistry | 180 |
| Education/Economics | 180 |
| Education/Management & Planning | 180 |
| Education/English & Literature | 180 |
| Education/Foundations | 180 |
| Education/French | 180 |
| Education/Guidance & Counselling | 180 |
| Education/History & International Relations | 180 |
| Education/Igbo | 180 |
| Education/Library Science | 180 |
| Education/Mathematics | 200 |
| Education/Geography | 180 |
| Education/Integrated Science | 180 |
| Education/Physics | 200 |
| Education/Political Science | 180 |
| Education/Religion | 180 |
| Education/Fine & Applied Arts | 180 |
| Education/Social Studies | 180 |
| Education/Biology | 200 |
| Education/Home Economics | 180 |
| | |
| FACULTY OF BIOLOGICAL & PHYSICAL SCIENCES | |
| | |
| Animal & Environmental Biology | 200 |
| Industrial Chemistry | 200 |
| Biochemistry | 210 |
| Industrial Physics | 200 |
| Mathematics | 200 |
| Microbiology | 200 |
| Plant Science & Biotechnology | 220 |
| Statistics | 200 |
| | |
| FACULTY OF ENVIRONMENTAL SCIENCES | |
| | |
| Architecture | 220 |
| Building Technology & Civil Engineering | 190 |
| Environmental Resources Management | 200 |
| Estate Management | 200 |
| Fine & Applied Arts | 200 |
| Urban & Regional Planning | 200 |
| Geography & Planning | 210 |
| FACULTY OF LAW | |
| | |
| Law | 240 |
| | |
| FACULTY OF MEDICINE | |
| | |
| Dentistry | 210 |
| Medicine & Surgery | 240 |
| Nursing Science | 220 |
| Optometry | 200 |
| | |
| FACULTY OF HUMANITIES & SOCIAL SCIENCES | |
| | |
| English Language & Literature | 200 |
| Foreign Language & Translation Studies | 190 |
| Government & Public Administration | 200 |
| History & International Relations | 200 |
| Igbo | 180 |
| Linguistics & Communication studies | 200 |
| Library & Information Science | 200 |
| Information Science | 200 |
| Mass Communication | 200 |
| Religious Studies | 190 |
| Sociology | 200 |
| Political Science | 200 |
| French | 160 |
| Philosophy | 180 |
List Of Universities In Nigeria Offering Accounting 
For more job & educational updates, visit mextechy.com.ng