Anyone moving to Spain for an extended period will have a lot to learn, from how to rent property in the country to how the local tax system works . But what about health insurance in Spain? To make things easier to understand, we've created this quick guide to cover the key points, from who can get free health care to exactly what the public health system covers.
How the health system works in Spain
The Spanish National Health System provides an extensive health care infrastructure whose financing comes from social security payments. The amount you have to pay in social security will depend on the nature of your work, salary and whether you are employed or self-employed. Employees generally pay significantly less than the self-employed, because their employers partially cover their social security obligations, while residents who are self-employed have to pay the full amount on their own. Regardless of the amount you have to pay, this will entitle you to access to doctors and hospital treatment without additional payment.
Private healthcare is also available in Spain. In fact, it is estimated that close to 20% of the Spanish population has private health insurance, which can provide great benefits such as shorter waiting times for treatment and access to services not covered by the National Health System.
What does the Spanish public health system cover?
Any immigrant in Spain who makes social security payments, or who receives state benefits such as unemployment benefits, will have the right to free access to the National Health System. The same is true for couples and children under 26 residing in the country. The public health system covers a variety of services including:
Consultations with a general practitioner
Consultations with specialists
hospital care
emergency care
Physical therapy
mental health services
When it comes to prescription drugs, Spain operates a copay system. This means that you will have to pay up to 60% of the price of medicines, depending on your household income.
How to register in the public health system in Spain
It will come as no surprise to anyone that registering with Spain's public health system will come with its own small dose of paperwork. An important step for every new immigrant in the country is to register in the padrón , which is the municipal registry that provides official confirmation of your address. You can register at your local town hall and you will normally need to show your passport, rental agreement, recent utility bills and Foreigner Identity Number, (NIE for short).
You will also need to request your social security number and a certificate stating that you have the right to access the public health system. Your employer could take care of the paperwork, if you have one. Otherwise, you will have to go to the local office of the Treasury of the Social Security . You can find the contact information for the office whose location is most convenient using this official online directory .
You will be asked to present a completed TA.1 form and to show your passport, visa and residence documentation, NIE and padrón certificate . You may also need to show your employment contract and/or rental agreement, so it's a good idea to take these with you just in case.
When you have your social security number and official confirmation of your eligibility for health care, you'll be all set to get your health card. Also known as a Health Card , you will need to show it whenever you require medical services and treatments in the country. You can get the card at your local health center. The website of the official government of your autonomous region will allow you to find which health center corresponds to your address.
Do you need private medical attention in Spain?
The National Health System in Spain covers many things and provides first-class care through its network of doctors' offices and hospitals. However, as previously mentioned, a considerable part of the people in Spain choose to acquire private health care insurance, which allows faster access to specialists and receive treatment in private health centers and hospitals. On top of that, you can also expect shorter waiting lists for surgery and other treatments.
The charm of private medical care is not only these aspects. It is also worth noting that, except for emergency treatment, the Spanish public health system does not cover dental care. This means that patients have to pay out of pocket for routine check-ups, as well as treatments like fillings, root canals, and extractions. Getting a private health care plan that includes dental care can be a more cost-effective alternative to paying the dentist outright whenever a problem arises.
Sure, prices for private health care policies can vary widely depending on your age, personal circumstances, and how broad the coverage is. The monthly cost can range from €35 to €300 and even more, and it is a good idea to use a price comparison portal such as Acierto or Rastreator , to compare different packages and providers. However, don't forget that a low price should only be one of your considerations.
It's just as important to choose a policy that meets your specific requirements. For example, if you are young and have no pre-existing medical conditions, you could opt for an affordable package that covers dental care and outpatient consultations and treatments. If these needs are likely to increase in the months and years to come, you may want to pay more for a policy that covers hospital treatment, including major operations.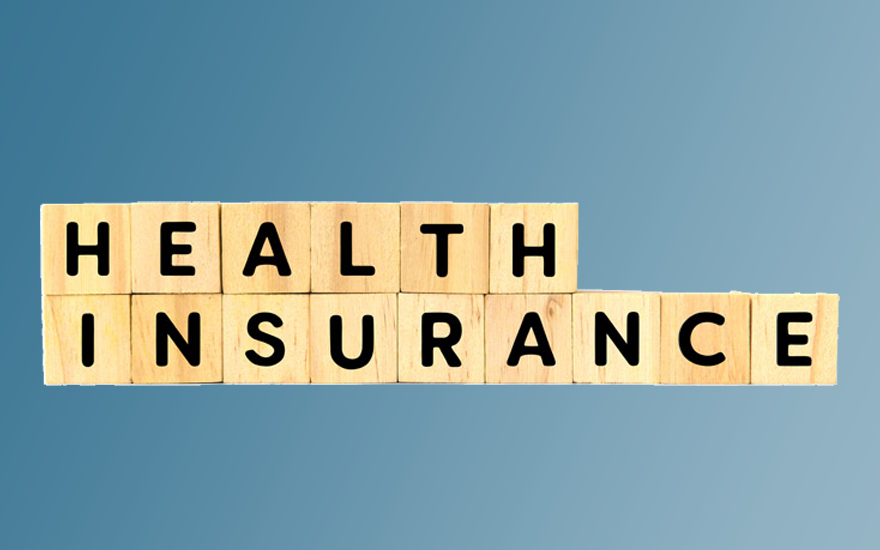 You'll also want to decide if you'd like a reimbursement or copay policy .
Refund
With a reimbursement policy, you will typically have full access to treatment provided by health centers and hospitals within the insurer's own network and may also pay for treatment received by health care professionals outside the network and receive a percentage of these costs as reimbursement. For example, a policy could reimburse you for 90% of medical fees when you leave the insurer's network, up to €500,000 per year. This flexibility is a key benefit of reimbursement policies, and if your job requires you to travel across the country, or even abroad, this class of insurance could be for you.
copay
Copay policies require you to pay certain fees, in addition to your monthly premium, for each service or treatment you receive. You might have to pay, say, €24 for a doctor's home visit or €8 for a physiotherapy session. You will likely be limited to the insurer's own network of health centers and hospitals, but the main benefit here is that premiums tend to be lower than some of the more flexible and comprehensive reimbursement policies.
For more job updates and recommendations, visit mextechy.com.ng