How to insure your car in Quebec?
If you are expatriating or already living in Quebec and you plan to buy a vehicle, the question of insurance will come up very quickly, just like in France.
The rules are not quite the same as in France, and the contracts are not constructed in the same way.
Let's take stock together of what you need to know when you want to insure your car in La Belle Province.
Auto insurance in Quebec: is it compulsory?
For the French as for Quebecers, car insurance is compulsory in Quebec , regardless of the permit: international permit, French permit…
Private insurance, which supplements the public insurance which we will discuss later, must therefore be taken out by all drivers in order to drive within the rules.
As in France, the compulsory guarantee is Civil Liability (RC). In Quebec, you must be covered up to at least $50,000 in liability . This is "Chapter A" insurance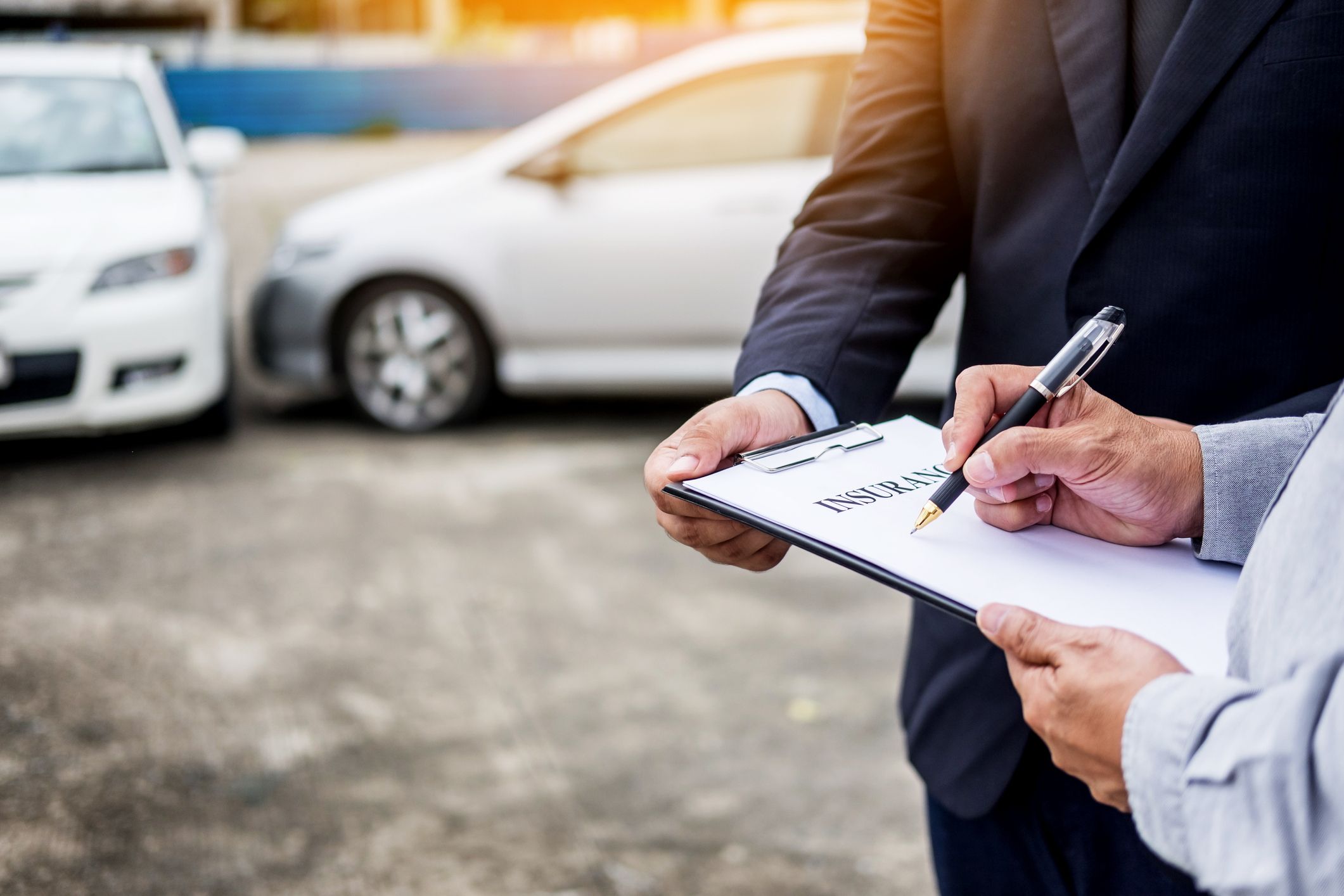 Read also: 6 Things to consider before buying used auto parts
---
For Quebec citizens, public insurance, that is to say that of the SAAQ (Société d'assurance automobile du Québec) is also compulsory. It is to this that we refer when we speak of "accident compensation".
If you are required to travel to Quebec as a tourist or for a short period and you rent a car on site, insurance remains of course mandatory, at least for Civil Liability .
This will often be included in the rental contract and the cover can be extended if you take out a higher level of cover.
Finally, it should be noted that there is very little chance that your French car insurance contract will cover you when renting a car in Canada. Always consider insurance if you rent a car locally .
It will be offered to you anyway, whether through agencies in Montreal or elsewhere (Discount, Avis, etc.) or on online sharing sites (Turo, etc.).
What are the auto insurance formulas in Quebec?
As we have said, the legal minimum is to take out Civil Liability coverage (Chapter A) with a ceiling of at least $50,000 .
This being, in practice, largely insufficient, almost all the basic formulas include an RC guarantee of at least 1 million dollars .
Like French auto contracts, Quebec insurance is "multi-risk" contracts . The insured can therefore choose a tailor-made level of cover.
Many guarantees can be included automatically or taken out as an option.
In Quebec, there are 3 main levels of coverage :
Collision and upset insurance (chapter B2),
Collision-Free and Upset-Free Coverage (Section B3)
All-risk insurance (chapter B1).
Collision and upset insurance provides (up to the guarantee limit of course) coverage of repairs to be carried out on the insured's vehicle following a collision with an object, or the overturning of the car.
Chapter B3 is more covering, since it provides compensation for material damage suffered without collision, namely, according to the conditions of the guarantee, in the event of theft, vandalism, hail, fire, etc.
Finally, the all-risk formula corresponds to that found in France. It combines all the guarantees seen above.
It is also possible to subscribe to an entirely tailor-made formula: "designated risk insurance".
The insured can, for example, choose to be covered for glass breakage and theft, but not against hail. The fee is calculated accordingly.
Many options are available from almost all insurers. For example:
The replacement value option,
The loss of use guarantee: compensation if the vehicle is unusable,
Amendment 27: extension of car guarantees in the event of the rental of another vehicle.
Public and private car insurance in Quebec: how does it work?
The auto insurance system is different in Quebec than in France. In fact, there are two regimes :
The public plan , managed by the SAAQ (the Société d'assurance automobile du Québec),
The private plan , that is to say the auto insurance contract itself.
The public plan covers the bodily injury of road accident victims (injuries and/or death). Compensation is therefore paid by the SAAQ.
Funding for the plan is provided by contributions paid each year by driver's license holders (the license is subject to an annual contribution in Quebec).
Compensation from the SAAQ occurs regardless of the fault or the person responsible. All persons involved in the collision, from the moment they suffer bodily injury, will be compensated.
We talk about "no fault" auto insurance. This plan covers Quebec citizens.
The private plan , and therefore the insurance contract taken out individually by each car owner, covers :
His RC ($50,000 minimum)
Responsible material damage as well as damage caused to the vehicle of the insured if he is not responsible.
Similarly, it is also the private contract that covers property damage and bodily injury liable outside Quebec.
Read also: Can I exchange my new car for another in the United States?
---
How to find the best car insurance in Quebec: our advice
To find the best auto insurance contract, in Quebec as elsewhere, you will have to compare as many personalized quotes as possible .
To obtain priced offers, you can already go to the website of insurers / banking establishments , such as Desjardins or TD Insurance for example.
Be aware, however, that it is not always possible to make your estimate alone , independently.
Very often, you will have to fill out a form and wait to be contacted again to obtain a quote (a quote) or go to an agency. So all of this is time consuming.
Even if you ask for several quotes in this way, you will always risk missing out on the "best" offer, that is to say the one that best meets your needs at the best price.
In 2022, the optimal solution is therefore to go through a Canada / Quebec car insurance comparator .
As in France, several online brokers allow you to access, in a few clicks, a selection of the best quotes on the market. Examples include Safe or ClicAssur.
Based on your information (vehicle to be insured, desired level of coverage, etc.), you will be offered several costed offers. To make your choice, put in particular in competition :
The annual fee, The guarantees automatically included in the chosen formula,
Optional guarantees and their impact on the premium: replacement value, endorsement 27, etc.
The planned deductibles,
Guarantee limits (RC, material damage to your vehicle, etc.),
The "benefits" included: assistance (road insurance) for example.
Inexpensive car insurance in Quebec: who to subscribe to?
The auto insurance market is dense in Quebec. Different players share it: banks (Desjardins, BNC…), insurance companies (TD Assurances, LaPersonnelle…), brokers …
It is common to go through a broker for your car insurance in Quebec. Based on your needs, it surveys the market (its partners) and offers you at least 3 calibrated insurance offers.
Let us quote for example Gaudreau or Assurancia.
Do not forget online brokers , such as Safe for example. These have the advantage of practicality and free. They allow you to compare a wide range of auto contracts in an instant.
When subscribing, a lot of information will be required: you may be asked, for example, for a credit note, your profession, etc.
Once you have chosen your contract, remember to regularly survey the market . Even if the car cover is automatically renewed each year, you can cancel it at any time or at maturity.
Termination penalties may be levied if the contract is in progress, but the game may be worth the candle if you find cheaper elsewhere for the level of guarantees you expect.
What is the cost of car insurance in Quebec?
According to the Insurance Bureau of Canada, the average annual cost of auto insurance in Quebec is $717. It is, for example, at least twice as high in Ontario.
The price of Quebec auto insurance contracts is determined on the basis of the same elements as those taken into account in France :
The formula and the options taken out : collision and upset, without collision or upset…
The driver's profile (insurance costs more for a young driver due to the additional premium that is applied),
The driving record (the driving history and any demerit points, which more or less come back to the bonus-malus system that we have in France),
The characteristics of the vehicle to be insured,
The type of use : home-work, business trips… In Quebec, insurers ask for an estimate of the kilometers that will be traveled during the year,
The geographical area ,
The type of vehicle parking.
Read also: What does landlord insurance cover?
---
Auto insurance is more expensive in Montreal than in Laval or the rest of the province. However, the average auto insurance premium in Quebec is lower than in the rest of Canada .
Here are some tips and best practices for reducing your Quebec auto insurance bill :
Commit to doing less than a certain number of kilometers per year (according to insurers),
Increase the deductible(s),
Drive safely ! Almost all insurers give rate discounts if the driver's track record is good,
Remove guarantees that are useless to you,
Group your car insurance and your other contracts (home in particular). La Capitale argues, for example, that its customers save an average of more than $400 per year thanks to this.
Consider electric or hybrid vehicles! Again, many companies apply discounts.
Install anti-theft security systems on your vehicle.