Why and how to take out travel insurance in the United States?
Whether for a few days, a few weeks or several months, a trip to the United States is always a highly anticipated moment synonymous with discovery, pleasure and relaxation.
Most of the time the holidays go well, but there can be unforeseen events that can suddenly interrupt the getaway, such as a trip cancellation, flight delays or more serious a medical emergency.
In this case, travel insurance can be very useful to limit damage!
Read also: What is life insurance in the United States exactly?
---
Traveling wouldn't be fun without surprises you say?
But sometimes the unexpected leaves a bitter taste… for example when you are stuck in a hospital bed instead of going for a walk in a natural park!
And that's where travel insurance can relieve your distress "a little" or at least your wallet…
But before taking out travel insurance , it is a good idea to check if you are already covered by the insurance you have.
Are you already insured, for example, for medical expenses incurred abroad and at what level? Health, liability or home insurance, credit card… one of these contracts may cover your trip.
You'll have to sift through the contracts and probably read the fine print to examine the terms, but the effort may be worth it!
If the guarantees of your current contracts are low or non-existent, as is very often the case, then it is strongly recommended to take out travel insurance.
You should know that in the country of Uncle Sam, medical costs are among the highest in the world (from 7 to 10 times more than in France for example),
and you should not rely too much on health insurance country of origin (France or Canada) to reimburse expenses incurred in the United States!
In general, they are not valid abroad or at best, they reimburse a tiny part of the costs, but never immediately.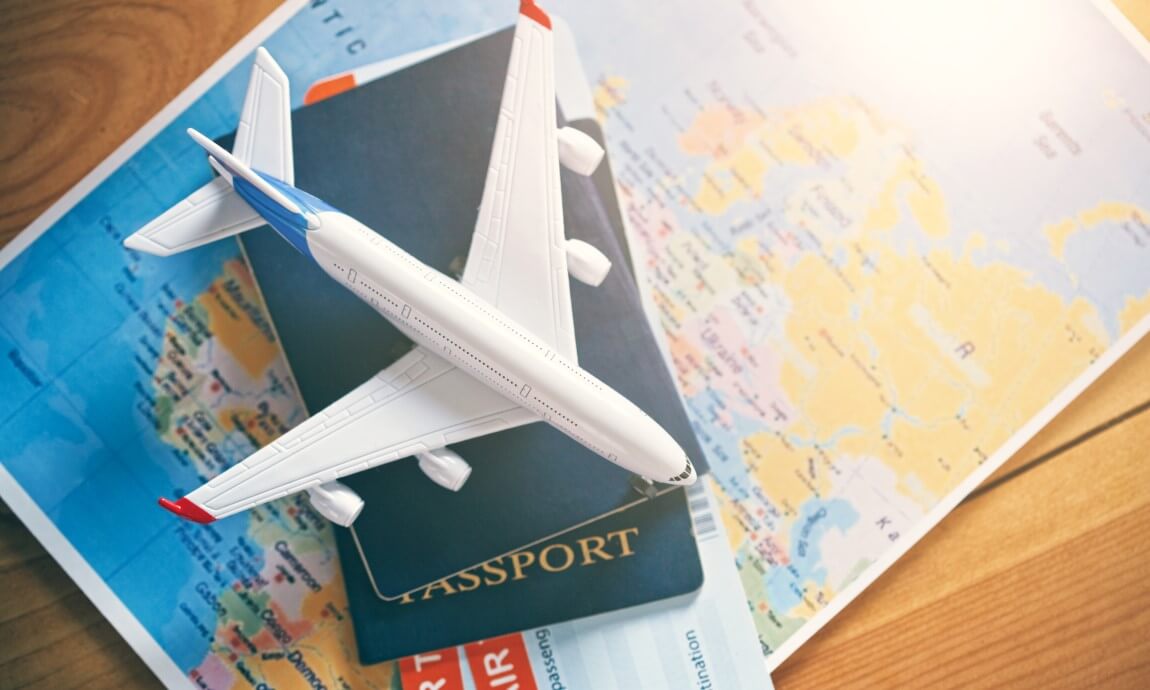 Read also: What exactly is home insurance?
---
Travel insurance in the United States: how much does it cost?
The price of travel insurance , the benefits and the general conditions vary of course depending on the options chosen.
In general, fares are calculated based on your origin, age, medical history, destination and duration of your trip. The costs are actually determined by the potential risks.
Besides, the world is divided into different zones, if you travel to the United States where healthcare costs are expensive, you will need a policy with a high level of coverage and therefore the rates will be higher too.
If you are young, in good health and your trip is of short duration, travel insurance will only cost you a few euros or dollars a day.
When you've already paid a few thousand for the trip, it's better not to play cheap, because if something happens to you, the bill can be really high.
For seniors, it's another story. For them, the costs can be high (up to 100 dollars (or 80 euros) per day) because, by their age, they are clearly identified by insurers as being in the "at risk" bracket!
There are, however , savings levers and some companies offer, for example, reductions for travelers in duo (companion discount),
for members of the public service or of certain networks (retirees for example), or even according to the subscription date (generally before September).
Travel insurance can be purchased for a single trip, but if you are planning multiple trips in a year, you can opt for annual multi-trip insurance, which often costs less.
A comprehensive policy can cost up to 10% of the total trip expense. The amount may therefore be high, but travel insurance is still a nice peace of mind and a good safety net if things go wrong!
Read also: Mistakes to avoid after colliding with your car
---
Which travel insurance to choose?
At a minimum, you need coverage for medical emergencies and treatment, including hospital stays and emergency repatriations.
Be careful to check that the coverage is 100% of the actual costs incurred, with a high ceiling and if possible without deductible (the part that remains to be paid to the patient).
You can also consider transportation coverage that covers cancellation, delays, or lost baggage. If you've prepaid much of your trip, cancellation insurance can be a worthwhile expense.
If you are bringing expensive equipment (camera, photo camera), you should also check whether the breakage, loss or theft of the equipment is covered.
Some insurers offer "complete packages" which combine several insurances (health, transport, luggage, death, etc.) and which can also be interesting.
In any case, to have good coverage at a good price, you have to compare the rates of the companies , ask for (free) quotes, carefully read the eligibility criteria, conditions, limitations, restrictions, exclusions and above all carefully assess their needs.
The field of insurance being very complex, it is also recommended to consult a specialist who will help you find the best insurance according to your needs.
In 99% of cases, you won't need the insurance you have taken out, but it only takes once… and if you don't have it, you could be biting your fingers for a long time!