Jobs
Human Resources Intern at Infinion Technologies Limited
Infinion Technologies Limited is currently seeking for qualified applicants who can take the vacant position of a Human Resources Intern. Check below for the full details of the position:
Job Title: Human Resources Intern

Employment Type:

 Full-Time
Location: Lagos
Other jobs like this you might like:
About Infinion Technologies Limited
Infinion Technologies – We are a technology and business solutions Company established with the objective of providing world class solutions to Enterprise Businesses. At INFINION we constantly research into new technologies and design productivity boosting solutions, aimed at delivering business value, and making infrastructure and applications available to Enterprises. We seek to offer individuals and organizations sublime services to improve operational efficiency.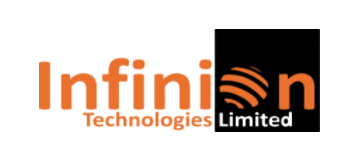 Job Purpose
Responsible for delivering quality support to HR compliance as well as general administrative support to the Human Resources department in day-to-day operations.
Your Day-to-day Responsibilities
Working with the Human Resources department, to support the ongoing Human Resources strategy for INFINION derived from the corporate strategy.
Organize and set up interviews with any shortlisted candidates
Assist HR department in onboarding activities for new hires
Update company databases by entering new employee contact information, details and more ensuring data consistency
Track progress, deadlines, and priorities for all candidates undergoing pre-hire projects
Assist in setting up any work-related meetings or events
Ensure job ad contents are updated and readily available for upload, maintain job ad document/ files. Post new positions as necessary
Assist in background checks and develop background check reports for new hires
Complete and mail out regret letters in a timely manner
Sort incoming resumes and log them into appropriate tracking spreadsheets
Assist all pre-employment processes
Pursue an attitude of learning and development
Prepare Word, Excel, and PowerPoint documents as necessary
Assist in maintaining accurate report time, absent days, sick leaves, expenses etc., as relevant.
Requirements
Bachelor's Degree in Human Resources, Law, International Relations, Business Administration or a related field
Work experience: HR intern or administrative work experience preferred
Knowledge of staffing and general HR policies and compliance.
Skilled with HR software, such as MS Office, database systems, HRIS, and ATS
Understanding of job boards, updating job descriptions, contact details, and other employee information.
Method of Application
Interested and qualified candidates should send their CV to: careers@infinion.co using the Job Title as the subject of the mail.