Jobs
Internal Control Manager at Westfield Consulting Limited
Westfield Consulting Limited is welcoming suitably qualified applicants for the vacant position of an Internal Control Manager. This job opportunity is located in Lagos, Nigeria. Check below for the full details of the position:
Job Title: Internal Control Manager

Employment Type:

 Full-Time
Work experience: 5 years
Location: Lagos
Job Field: Management
Other jobs like this you might like:
About Westfield Consulting Limited
Westfield Consulting was founded in January 2012, by a team of Nigerians with over 45 years of cumulative work experience in management and consultancy. Westfield Consulting is a provider of Human Resource and Strategic Management Services. Our focus on innovation and excellence in service delivery has made us a first choice to our growing clientele in various sectors.
We have successfully achieved a positive work force attitude, while engineering a more motivated and committed workforce for our clients with notable results Our results provide a testament about the quality of our services. 70% of our business is repeat business.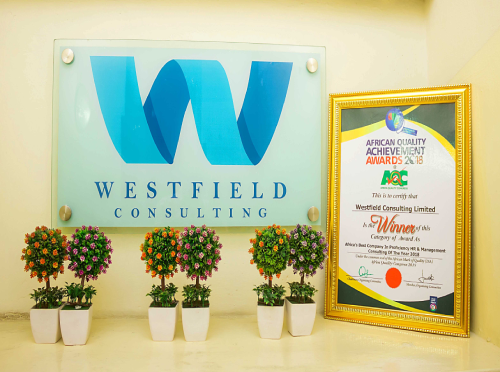 Job Description
The Internal Control Manager will be responsible for ensuring a strong internal control environment through the development of policies and procedures, ensuring their implementation and monitoring compliance
The position will work to foster standardization and consistency across business processes and internal controls
Responsibilities
Own the design, implementation, documentation, assessment, and monitor the internal control framework, including policies and key risks in order to ensure that there are adequate controls to prevent unintentional and intentional errors in financial reporting, processes, and business operations.
Lead the process for internal controls reviews across the Company
Conduct audit and control checks of departments and units
Deliver adequate and timely reporting on the internal control framework and control deficiencies to ensure appropriate communication, documentation, escalation to business partners, senior leadership and audit committee
Perform call over on payments made by Finance Department
Ensure regular inventory checks are conducted on all stock control records
Continually safeguarding the company's assets, tangible and otherwise
Review and vet financial transactions and payments of invoices on the company's accounting software.
Carry out a review of SAGE postings to provide assurance on posting accuracy
Work collaboratively with business and process owners to implement and monitor remediation efforts that result from internal control assessments, ensuring the effective implementation of corrective action.
Conduct any other related tasks assigned by the management from time to time.
Requirements
Interested candidates should possess a Bachelor's Degree in relevant fields with a minimum of 5 years work experience.
Jobs with no deadline specified: