Jobs
Inventory Officer At Eko Maintenance Limited (1 Position)
Eko Maintenance Limited is in search of a well qualified personnel to fill the vacant position of an Inventory Officer. Interested persons are free to apply.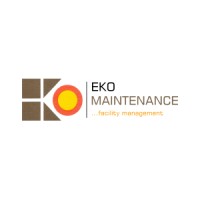 Job Title: Inventory Officer
Location: Victoria Island, Lagos
Employment Type: Full-time
Job Description
We are looking to hire a Female and a Male Inventory Officer urgently to receive, maintain, track, and keep inventory records of the stocks in the store.
See Also:
Responsibilities
Receive, store and issue goods.
Manage stock levels and distribute supplies from stock..
Maintain stock records using manual or computerized systems
Coordinate inventory functions using excel sheets and inventory software.
Track materials or products that come into and go out of the inventory via inventory records.
Keep track of the goods and supplies in the store.
Requirements and Qualifications
B.Sc / HND undergraduate degree.
Minimum of 2 years working experience in related field
Proficient with computers and other standard office technology
Excellent organizational and communication skills
Close proximity to job location.
See Also:
Application Closing Date
1st August, 2022.