Education
KWASU Courses & Admission Requirement
It can be frustrating for students to find out they didn't meet up with a school's requirement after choosing the school as their choice of study. So, we have compiled all the accredited list of courses of Kwara State University (KWASU) as well as their admission requirements.
Nonetheless, before going into the crux of today's topic, I would like to share with you the some basic information about KWASU that you are supposed to know.
UNIUYO Courses and Admission Requirement 
Brief Info About KWASU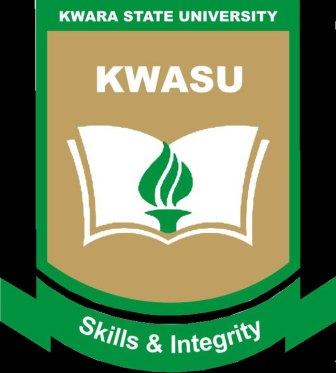 Kwara State University, also known as KWASU, is the 77th university to be registered by the Nigerian Universities Commission (NUC). It is the 95th university to be recognized in Nigeria.
The university was established by the administration of Dr. Bukola Saraki in 2009, and envisioned to be more than a typical university in Nigeria. It was designed to be a centre for community service and entrepreneurship. In a country where the fundamental values of volunteerism and community involvement are yet to be fully embraced, The university recognizes itself as a part of a community, and has the position of a Director for Community Development for the purpose of mobilizing the community, setting assessment strategies, and identifying the needs within the community so that lecturers can use their expertise to impact directly on the communities. KWASU held her first convocation on 1 June 2013 and inaugurated KWASU Alumni Association with Oyinloye Damilare Peter as the pioneer President.
NSUK Courses and Admission Requirement 
List of Available Courses Offered by KWASU
Kwara State University (KWASU) invites applications from suitably qualified candidates for admission into the under – listed courses.
ACCOUNTING
ACTUARIAL SCIENCE
AGRICULTURAL ENGINEERING
AGRICULTURE
ARABIC STUDIES
BANKING AND FINANCE
BIOCHEMISTRY
BUSINESS ADMINISTRATION
BUSINESS AND ENTREPRENEURSHIP STUDIES
BUSINESS EDUCATION
CHEMISTRY
CHRISTIAN RELIGIOUS STUDIES
CIVIL ENGINEERING
COMMON AND ISLAMIC LAW
COMMON LAW
COMPUTER ENGINEERING
COMPUTER SCIENCE
EARLY CHILDHOOD AND PRIMARY EDUCATION
EARLY CHILDHOOD EDUCATION
ECONOMICS
EDUCATION AND SCIENCE
ELECTRICAL/ELECTRONICS ENGINEERING
ENGLISH AND LITERARY STUDIES
ENGLISH LANGUAGE
ENTREPRENEURSHIP
ENVIRONMENTAL HEALTH SCIENCE
ENVIRONMENTAL MANAGEMENT AND TOXICOLOGY:
FINE ARTS/FINE AND APPLIED ARTS
FISHERIES
FOOD SCIENCE AND TECHNOLOGY
FRENCH
GEOGRAPHY
GEOLOGY AND MINERAL SCIENCE
HISTORY AND INTERNATIONAL RELATIONS
HOSPITALITY AND TOURISM
HOSPITALITY AND TOURISM MANAGEMENT
HUMAN KINETICS
ISLAMIC STUDIES
LANGUAGES AND LINGUISTICS
LIBRARY AND INFORMATION SCIENCE
LIBRARY AND INFORMATION SCIENCE
LINGUISTICS
MASS COMMUNICATION
MATHEMATICS
MECHANICAL ENGINEERING
MEDICAL LABORATORY SCIENCE
METALLURGICAL AND MATERIAL ENGINEERING
MICROBIOLOGY
PERFORMING ARTS
PHYSICS
PLANT BIOLOGY
POLITICAL SCIENCE
POLITICAL SCIENCE AND PUBLIC ADMINISTRATION
PUBLIC HEALTH
PUBLIC HEALTH SCIENCE
SOCIOLOGY
SPECIAL EDUCATION
STATISTICS
YORUBA
ZOOLOGY
N/B: We will keep you updated when new programmes are introduced.
UI Courses and Admission Requirement 
KWARA STATE UNIVERSITY UNDERGRADUATE ADMISSION REQUIREMENT
General Admission Requirements
Gaining admission into an Undergraduate Programme in KWASU is basically under 2 entry method which includes the UTME entry and the Direct Entry.
KWASU admission requirements through UTME 
To gain admission into the Kwara State University in 2021/2022, UTME candidates must meet the following requirements:
Candidates must have reached the age of 16.
Candidates must have at least 6 (six) "Cs (Credits)" grades in their O'level result (s). This must include English Language, Mathematics and three other subjects related to their course of study. For instance, a Candidate that wants to study law must have a "C" in English Language, Mathematics, Government/History, Economics and Literature in English.
Candidates must score at least 170 in JAMB UTME examination
Candidates must take KWASU post UTME screening examination and must perform very well in the examination (Depending on the course of study)
Not more than ONE sitting results is accepted for admission into the Kwara State University (KWASU)
Candidates must choose the correct subject combination for their courses.
Finally, candidates must meet the stipulated cutoff marks for their courses to gain admission into the university.
UNIOSUN Courses and Admission Requirement 
KWASU admission requirements through Direct Entry 
Candidates who wish to gain admission through direct entry into the Kwara State University (KWASU) must meet the following requirements:
Candidates must possess at least five (5) Credits in their O'level result. This must include English Language and Mathematics. However, two sitting result is not allowed.
Candidates must have also reached the age of 16.
Candidates are expected to get JAMB Directly entry form from JAMB to apply.
Candidates should have any of the following certificates: OND, ND, NCE, IJMB, Cambridge A level, BSc, HND, ICAN
For more job & educational updates, visit mextechy.com.ng