Jobs
Mechanical Foreman At Lekki Freeport Terminal
Lekki Freeport Terminal is in search of a well  qualified personnel to fill in the vacant position of a Mechanical Foreman in their organization. Interested candidates are free to apply.
Lekki Freeport Terminal is the only Container Terminal Operator in Nigeria's only deep seaport.It is set to become the largest container terminal in Nigeria and West Africa with enormous potential of becoming fully automated thereby contributing to the large trading operations of Nigeria and indeed, West Africa. The premise on which Leeki Freeport Terminal will operate is to connect global maritime trade to Nigeria and the rest of the world.
Job Title: Mechanical Foreman
Location: Lagos Island, Lagos
Employment Type: Full-time
Department: Technical
Reporting to: Workshop Manager
Indirect reports To: Maintenance Manager
Position Summary
Under the general guidance of the Workshop Manager ensure efficient & high quality supervision for the technical staff and execution for all technical repairs and maintenance for container terminal Equipment's . Continuously making sure that no interruption to the service offered by each equipment to operation with the best technical mean as possible to delivered safe & reliable equipment.
To execute all planned, Corrective and Breakdown maintenance works for Mechanical system like hydraulic, pneumatic ,engines , transmission , gearbox , brakes , clutch, wire ropes, sheaves, vibration & alignment issues related for terminal equipment's
Responsible in leading and providing guidance to maintenance team in handling specialized Mechanical technical repairs for the terminal equipment's towards achieving equipment reliability and availability.
Prime responsible for safety of workforce and equipment.
Provide on job training for troubleshooting of Hydraulic, Pneumatics system, Wire rope, sheave, gear,wheel replacement, Brake adjustment, Gear box alignment & vibration for technical support team for all technician.
Execution of the preventive and Corrective Maintenance Program of Terminal & Workshop Equipment's.
Planning and scheduling of Machine, Manpower and Material and Break Down Analysis and Elimination of Repetitive Break Down.
Needs to drive the staff in a way that everyone follows the right process and duties, being all able to perform the job.
In order to achieve maximum efficiency and quality for maintenance , needs to organize, manage and monitor all Technical activities described in all SOP.
Must ensure that LFT Health, Safety and Environment policies and procedures are maintained.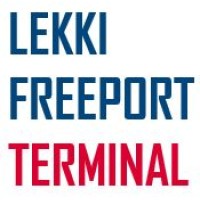 Also See: 
Local Government Facilitator at Palladium Group
Supermarket Supervisor at Sigma Consulting Group
State HRH Consultant at Palladium Group
Fund Mobilization Lead at Proten International 
Senior Software Engineer at United Bank For Africa (UBA)
Ophthalmic Registered Nurse at Sigma Consulting Group
Major Accountabilities
Ensure that the equipment is maintained in a safe and reliable working condition in accordance with planned preventive or corrective maintenance program and to identify and rectify repetitive problems.
Supervise and lead planned maintenance or repair works, which carried out by technicians or contractors or OEM, to ensure that the works are done according to schedule, procedures and specifications.
Maintain equipment availability and reliability.
Condition Monitoring and Predictive maintenance of critical equipment includes Reducer, Tyres, Wire ropes, Sheaves, Twist-locks, Hydraulic & Gear Oil etc.
Interpretation of Hydraulic and Mechanical drawings
Root cause Analysis for all mechanical system related repeated fault and Ensure that repeated breakdowns are repaired promptly, Control repaired time through adequate planning and scheduling.
Participates in accidents/damage evaluation/costs/Investigation
Identify and recommend stock levels for components and assemblies which are required; consequently authorize, or seek authority, within budgetary limits to purchase specific items.
Complete check and work orders accurately and in a timely manner.
Solving the problems between team when its occurring.
Receive and execute instructions and decisions from the Workshop Manager.
Monitor and enforce all HSSE requirements when carrying out work.
Provides direction and instruction to subordinate staff, providing regular feedback and regular appraisals.
Provides complete and accurate reports to management, as needed and Brief daily activities to Workshop Manager and seek advice as required.
Perform other duties as required.
Critical Success Factors
Intermediate level in hydraulic ,pneumatic and mechanical system
Required exceptional time management due to fast moving demanding work.
Hands on experience & lead by example.
Result Oriented, strong follow up , Negotiation skill.
Requires excellent supervisory skills, including planning, organizing, and delegation
Must be Customer service oriented, Sensitive to the needs of department and others.
Sound knowledge of the operations of equipment at the Terminal.
Basic level computer skill
Educational Qualification
Diploma in Engineering (Mechanical, Mechatronics or other related fields) or equivalent work experience.
Experience:
At least 7 Years of working experience in the related field with a minimum of 3 years' experience in leadership capacity.
Skills and Abilities Required:
Intermediate level experience of replace/adjust major mechanical/hydraulic parts such as Reducer, wire-ropes, wheels, tires, brakes, hydraulic systems, bearings, couplings, and so forth
Intermediate level experience of replace/ repaired of hydraulic cylinders, axial piston pumps, drive axles, transmission, spreader etc.
Intermediate level experience in Condition Monitoring and Predictive maintenance of critical equipment includes Reducer, Tyres, Wire ropes, Sheaves, Twist-locks, Hydraulic & Gear Oil etc.
Experience in all type of Port Equipment Maintenance.
Ability to generate high volumes of relevant work, sustain high levels of activity and energy over long hours when necessary and work with business-like approach to daily changes.
Takes ownership for work. Meet daily challenges with a positive and open mind.
Strong reasoning abilities and sound judgment. Good reporting and registration capability.
Requires specific technical knowledge of maintenance and repair of various equipment, and heavy industrial machinery.
Must be able to interpret engineering drawings, layouts, and specifications.
Experience in a fast paced , demanding environment (Technical aptitude, Mechanical Vendor Management. Incident Management , Process development )
Must have a working knowledge of supervisory and leadership principles, with the ability to influence other team members in a positive way and lead a department of individuals.
Must be able to exercise good judgment in order to set priorities.
Requires intermediate to advanced verbal and written communications skills in English, in addition to effective interpersonal skills.
Ability to develop strong technical and troubleshooting skills in several applications and technologies.
Ability to replace/ repaired of hydraulic cylinders, axial piston pumps, drive axles, transmission, spreader etc.
Ability to replace/adjust major mechanical/hydraulic parts such as Reducer, wire-ropes, wheels, tires, brakes, hydraulic systems, bearings, couplings, and so forth