Jobs
Medical Officer At Synapse Services (1 Opening)
The general public is hereby informed that a medical officer is needed for immediate employment at Synapse Services . Interested candidates are free to apply.
Job Title: Medical Officer
Location: Awka, Anambra
Employment Type: Part-time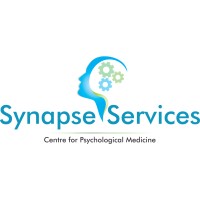 Responsibilities
Contributing clinical expertise to patient care and providing guidance to other physicians.
Ensuring the highest standards in patient care is maintained.
Verifying complex diagnoses and facilitating treatment plans.
Hiring, supervising, and mentoring healthcare professionals and collaborating with consultants.
To update clinical notes on all patients according to best practices for record-keeping
Administrative:
Managing allocated budgets and identifying areas of improvement in inpatient care.
Keeping informed on advancements in the field and contributing to medical research programs.
Ensuring compliance with healthcare regulations and safety standards.
Reporting to senior management, as well as liaising between administrative and medical staff.
Ensuring consistent and accurate medical record-keeping practices.
Performing administrative duties and risk management.
See Other Jobs:
Head of Accounts at Lekki Freeport Terminal
Accounting Officer at Lekki FreePort Terminal 
Sports Writer at Perfectedge Technologies Limited 
Political Analyst at Perfectedge Technologies Limited 
Requirements
Bachelor's Degree in Medicine
A minimum of 2 years of experience
Advanced knowledge of medical research methodology and ethics
Extensive knowledge of medical record-keeping practices
Advanced ability to ensure the highest standards in patient care and compliance with healthcare regulations
Ability to keep abreast of advancements in the field of specialization
Excellent interpersonal, communication, and leadership skills.
Application Closing Date
5th July, 2022.