Jobs
Microsoft 365 Administrator at Infinion Technologies Limited
Infinion Technologies Limited is currently seeking for qualified applicants who can take the vacant position of a Microsoft 365 Administrator. Check below for the full details of the position:
Job Title: Microsoft 365 Administrator

Employment Type:

 Full-Time
Location: Lagos
Other jobs like this you might like:
About Infinion Technologies Limited
Infinion Technologies – We are a technology and business solutions Company established with the objective of providing world class solutions to Enterprise Businesses. At INFINION we constantly research into new technologies and design productivity boosting solutions, aimed at delivering business value, and making infrastructure and applications available to Enterprises. We seek to offer individuals and organizations sublime services to improve operational efficiency.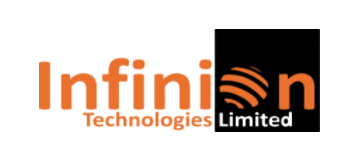 Job Description
We are looking for a Microsoft 365 Administrator who will assist in the design and delivery of Microsoft solutions to meet business objectives and technical requirements, to create effective knowledge sharing, collaboration and workflow solutions to drive the effective delivery of VSO'sprogrammes.
This hire will be responsible for Office 365 and SharePoint administration; providing End-user support and training for hardware and software and ensure operational security, Maintenance and Governance.
They will provide Office 365 support to coworkers, help configure and manage cloud services, and serve as a liaison between Microsoft and the Office 365 user base.
Responsibilities
Work with the Microsoft 365 Product owner to design and deploy new Microsoft 365 solutions such as Microsoft Teams, Microsoft Planner, Microsoft Power Automate among others to improve ways of working in the organization.
Assist with training and adoption of new Microsoft 365 solutions and processes including delivery & creation of training plans, materials and documentation.
Provide technical user support for incidents escalated from the help-desk and resolve system / application issues.
Explore ways to scale Microsoft's offering, such as with the Power Platform, within the organization based on business opportunities and other technical innovations.
Work with the Microsoft 365 cluster team to develop, manage and implement the Microsoft 365 roadmap, leveraging new platform innovations as they are released.
Assist with the migration of content from various sources (country office servers, google drive, drop box, personal computers, one drive, SharePoint etc.) to Microsoft 365 environment as designed.
Offer technical support on Microsoft Power BI platform to staff in the organization.
Design test scenarios/cases for Office 365 (Teams, Exchange, SharePoint, DMS), Microsoft Office, Microsoft Windows 10, and other digital workplace solutions.
Develop testing scopes and schedules for projects.
Collaborate regularly with internal and external stakeholders to meet project objectives.
Provide regular status updates regarding accomplishments, top priorities, and risks/issues.
Provide hands-on technical expertise, develop documentation and provide training for other members of your team.
Requirements
Candidates should possess a Bachelor's Degree with a minimum of 2 years work experience.
Proficiency in Microsoft 365 administration.
Microsoft PowerBI usage
Deep Understanding of voice/video communications within Teams
Extensive Experience designing and leading migration projects to Teams (from Skype, SharePoint/OneDrive, and Enterprise Voice)
Understanding of App Protection Policies and Azure Conditional Access Policies
Understanding of Group Policy Objects (GPO) and security controls.
Deep understanding of all Office 365 application's functionality and governance.
Up to date knowledge of the Microsoft 365 ecosystem
Skilled at user training and support
Ability to configure Microsoft 365 to manage processes and document storage
Able to present complex technical information clearly to a non-technical audience, with the ability to provide the appropriate level of detail.
Able to work in a team.
Strong problem-solving, critical thinking, and analytical skills.
Knowledge of the systems development life cycle.
Knowledge of systems analysis and design methodologies.
Excellent oral and written communication skills (in English) required
Effective meeting facilitation skills.
Able to work effectively in a culturally diverse environment.
Method of Application
Interested and qualified candidates should send their CV to: careers@infinion.co using the Job Title as the subject of the mail.
Application Closing Date: 15th November, 2022.
Note: Only candidates who live close to Victoria Island / Central Lagos Mainland need apply for this particular role.