Mistakes to avoid after colliding with your car
1. Do not call the police
The police officer who arrives at the scene of the accident can collect valuable evidence that could work in your favor.
Although the police are not there to help you build your case, their work can be very valuable as a starting point for your claim.
They locate witnesses, take pictures and observe the scene on the road. The police often collect evidence at the scene that no one else can duplicate.
The officer prepares an accident report documenting critical information. Also, if the other party involved receives a traffic ticket , it can be a great start to proving that he is at fault for the accident.
If you don't call the police, the insurance companies and the jury may wonder why you didn't want to ask for a police investigation.
No matter how minor the damage may seem, no matter how sorry the other driver claims to be, you should always report the accident to the police. In fact, in some states it is mandatory to do so.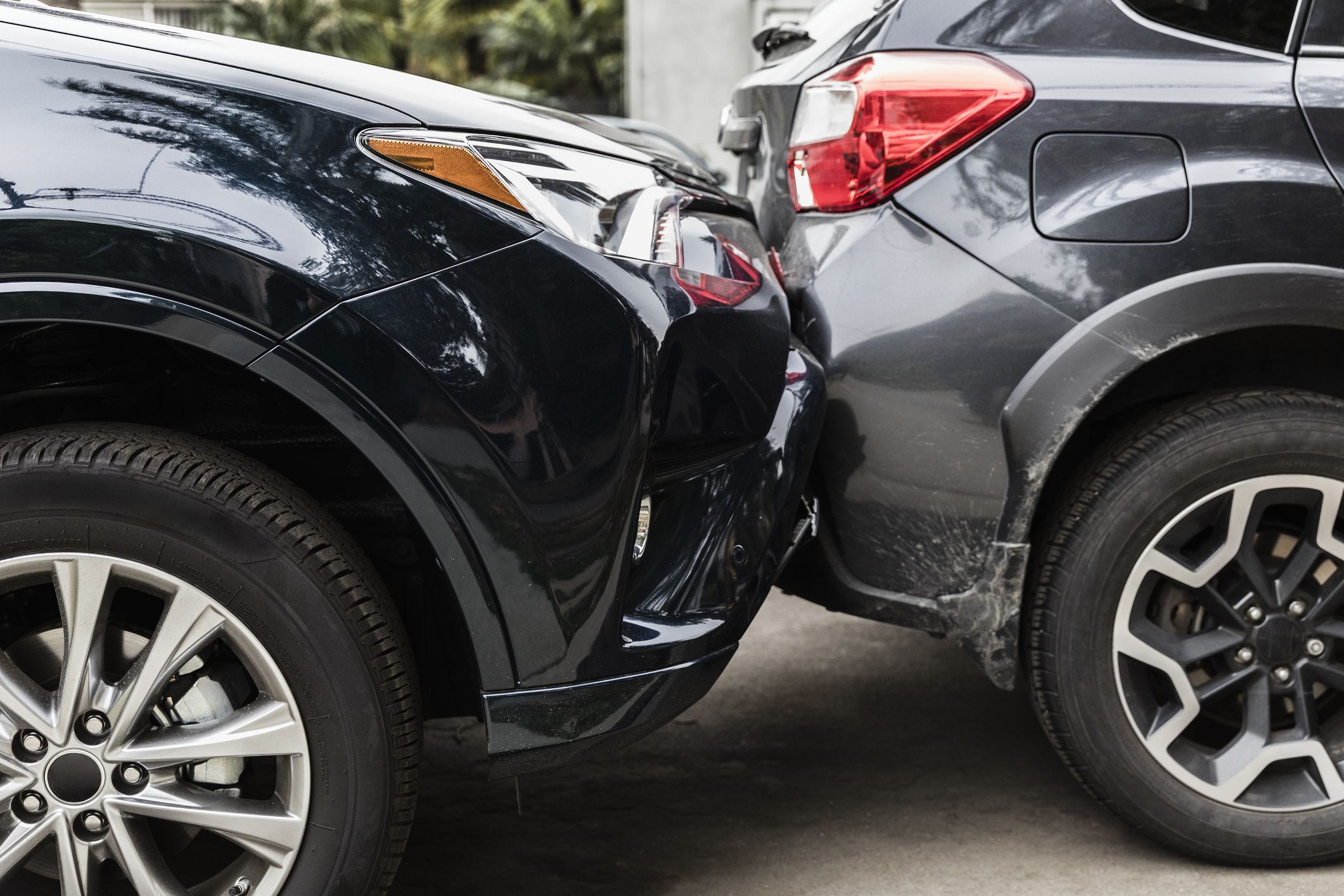 Read also: What is a provisional driver's license?
---
2. Underestimating your injuries
Do you think your injuries are not so serious? Many accident victims believe this, and by the time they realize they really are hurt, it's too late.
Downplaying the severity of physical injuries is one of the most common mistakes people make after an accident, and it's a serious one.
Don't say you're "okay" without being totally sure of it. It's natural to want to downplay injuries, either because you're in shock and not sure how big they are, or because you're too overwhelmed and don't want to take them on.
If you're tempted to say "I'm fine" after an accident, don't.
Even if your injuries aren't life-threatening and you don't need an ambulance, don't say you're okay. Instead, state precisely what you mean, that you don't need an ambulance.
What if you really think you're okay? It is also a mistake to say so. Symptoms sometimes take hours or even days to appear.
You may not feel anything out of the ordinary right now, but serious problems may show up later.
Car accident attorneys never recommend that victims say they are okay. If you're not feeling the symptoms right now, just don't say anything.
Otherwise, you could be unknowingly sabotaging your claim.
The insurance company can use these first statements in which you said you were fine to downplay the seriousness of your injuries and not pay you what corresponds to you.
3. Not seeking medical attention
In addition to going to the doctor for your own health and well-being, it's important to go to the doctor to document your injuries.
To process your claim there must be verified injuries, it is not enough to say that you were injured.
If the injuries are well documented, it will also be more likely that the other party will agree to a fair settlement without the need for a trial.
Not seeking medical care after an accident can be serious to your health . How could your injuries improve if you never get treatment?
If you have obvious injuries, go to the emergency room right away. Otherwise, see a doctor after leaving the scene of the accident.
When you underestimate your injuries and don't get treatment, you're making a big mistake. Sure, you might think that your injuries are minor and that you can recover without medical attention.
But it is always better to leave that evaluation and documentation in the hands of a doctor. Your health is too important to risk it.
4. Admit fault
It is natural to want to resolve things as quickly as possible. One of the ways you can try to do this is by apologizing for what happened. You may want to make others involved feel better by saying "I'm sorry."
However, apologizing is one of the mistakes you should avoid after crashing your car.
You may not be aware of how saying something at the time could hurt you, but you should try to remain calm and speak as little as possible.
It is often difficult right after an accident to figure out what happened and many people accept blame for accidents they didn't even cause.
For example, drivers who crash from behind may blame themselves for stopping too quickly. The law says that the other motorist is to blame for not giving the car in front enough distance.
If you apologize for the accident because you think you may have made a minor mistake that contributed to the accident;
and a later investigation reveals a much larger mistake on the part of the other driver, your admission of fault may make it more difficult to get the money you deserve. otherwise you would have the right.
You could also receive citations for traffic violations and have to accept increases in insurance rates that you really do not deserve.
It's admirable that you empathize with the other motorist, but the reality is that you're both facing the unfortunate situation of a car accident.
Even if you believe that what you did caused the accident, admitting fault is not a good idea, at least not without first consulting an attorney.
Admitting fault for a car accident is not a smart move even if it seems obvious that you caused the accident.
If the other driver blames you and the police ticket you for an infraction, it's best to keep quiet. Your responses to officers' questions should be cooperative but brief and to the point, without admitting fault.
5. Not collecting evidence
It is important to gather as much evidence as you can at the scene of the accident. Of course, if you have serious injuries, medical treatment should be your priority.
After that, you should do your best to gather as much evidence as you can.
Obtain the names and contact information of witnesses and request their statements. Don't wait, ask for their version while the accident is still fresh in their minds.
Read also: Can I fix papers if I have a DUI?
---
Collect the other driver's contact and insurance information. You will need their phone numbers, license plate numbers, driver's license numbers, the name of their auto insurance company, and insurance policy numbers.
It's okay to share information with other drivers, but remember never to make any statements or admit fault.
Obtain a copy of the accident report and, if possible, the badge number of the officer who completed it.
Use your phone's camera to take photos of the accident scene.
Don't forget to photograph the damage to your car, the damage to the other car, and the position of the vehicles.
Gathering evidence at the scene of the accident will provide your attorney with the necessary resources to begin their work.
If you file a lawsuit, all of this information is very important. Also, it helps your attorneys properly communicate with the insurance company to process your claim.
6. Accept a quick fix
The first offer is usually not the best. While it's tempting to want to resolve a case as quickly as possible, you're more likely to get a fair settlement if the other side believes you'll take all legal action seriously.
Taking the time to build your case can make the other party understand that you deserve much more than what they initially offered to pay.
A quick settlement might seem like a good thing, after all, getting a check could go a long way toward covering some medical bills and you wouldn't even have to worry about going to court.
However, settling your case too soon is usually only good for the other driver and the insurer.
Remember that the insurance company wants to spend as little as possible to settle your claim and expects you to accept a quick offer to keep their profits.
This happens very often. The adjuster might tell you that the insurer wants to settle quickly to "help" you.
A quick deal is usually not a full deal. Don't make the mistake of accepting less money than you deserve.
Once you settle, you won't be able to reopen your case if your injuries are more serious than you thought or if your recovery takes longer than expected. When your case is closed, it is closed forever.
So even if the offer seems fair to you now, it may not be enough later to cover the full cost of the recovery.
Let's say a year and a half after the accident, you need surgery. You'll be out of work for weeks. Will the money offered by the insurer cover those damages?
What if you can never go back to your old job in the same capacity? Will that quick fix you agreed to be enough?
Injury attorneys know that an accident can cause financial hardship, but they recommend pursuing other avenues before agreeing to any settlement just to quickly obtain an amount of money that may prove insufficient in the future.
7. Waiting too long to file the case
Another of the mistakes you should avoid after colliding with your car is letting too much time pass before presenting your case.
There are deadlines, called " statutes of limitations " or statutes of limitations, in Spanish. These statutes related to your rights are just one of the reasons why you should act quickly.
IMPORTANT: Depending on the state, there is a time limit for filing a claim after a car accident . If you miss the deadline, you lose your chance forever.
Remember that the success of your case depends on the steps you take immediately.
If you wait to receive medical attention, you will not be documenting the full extent of your injuries. Worse yet, you are putting your health at risk.
If you wait to investigate the accident, crucial evidence could go missing. Surveillance footage could be blacked out or witnesses could forget important details.
If you wait to contact an attorney, it may be difficult to find one to handle your case. An experienced attorney will not want to take a case if there is not enough time to properly prepare it.
If you wait too long to file a lawsuit, you will miss the deadline. You will have no chance of obtaining compensation for your claim.
Car accident victims typically have only two years from the date of the accident to file a lawsuit. In some cases, the deadline is even lower.
8. Not defending a traffic ticket
If the police give you a traffic ticket after the accident, it is important to fight it. Although it may seem easier to pay the fine , doing so can hinder your case in court.
Correctly responding to the ticket can help you make your case from all angles.
9. Giving too much information to the insurance company
Relying too much on the insurance company is another mistake to avoid after crashing your car. Insurance adjusters are usually not on your side.
No matter how friendly they seem, their job is to save the insurance company money. The best way to do this is by figuring out how to pay yourself less.
Don't talk about guilt or his injuries at this time. Do not agree to give a recorded statement. Providing this type of information will not help you, it will only help the insurance company.
Provide basic information to your insurer
When it comes to your car insurance policy, there is a contract that you must abide by. That means you have a legal obligation to the company.
Immediately alert your insurer about the accident and nothing else. The law only requires you to provide the necessary information. Once you have done that, you will have fulfilled your responsibility.
You do not have the same obligation with the insurer of the other driver. Don't let that insurance company pressure you into doing anything.
You are not required to give him a statement or sign his paperwork. Ask the other driver for their insurance information and nothing else.
Read also: What is motor vehicle registration (MVR)?
---
10. Talk about your claim on social networks
Using social media is another mistake to avoid after crashing your car . Any information you choose to share could help insurance companies make a case against you.
Insurance adjusters often use social media to spy on claimants. They look for updates and photos that contradict your claim. They even hijack posts and images to undermine their credibility.
Be careful not to share updates about your accident or medical condition on social media. Even seemingly simple updates about your life could hurt your claim.
Suppose a Facebook friend comments on a status you've posted and asks how you're feeling. If he says that he feels better, the insurer may argue that your injuries are not that serious.
Insurance companies can even distort normal messages, even if they don't seem to be related.
A photo of a hobby, trip, or special occasion after the accident can be used to show that the injury hasn't affected your life, even though it clearly has.
How can you protect yourself? The lawyers suggest disabling your social media profiles until the case is resolved.
At a minimum, avoid spreading sensitive personal information over the Internet. If a loved one asks how you are doing, contact them and respond privately.