Education
NDU Courses and Admission Requirements
The information below is to create awareness on the courses been offered in the Niger Delta University (NDU). Also its to give a detailed information on how the university admission processes is being carried out. With this guide it will be an easy avenue for any one interested in having admission.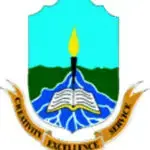 NIGER DELTA UNIVERSITY, NDU UNDERGRADUATE ADMISSION REQUIREMENT
General Admission Requirements
Gaining admission into an Undergraduate Programme in NDU is basically under 2 entry method which includes the UTME entry and the Direct Entry.
NDU admission requirements through UTME 
To gain admission into the Niger Delta University in 2021/2022, UTME candidates must meet the following requirements:
Candidates must have reached the age of 16.
Candidates must have at least 6 (six) "Cs (Credits)" grades in their O'level result (s). This must include English Language, Mathematics and three other subjects related to their course of study. For instance, a Candidate that wants to study law must have a "C" in English Language, Mathematics, Government/History, Economics and Literature in English.
Candidates must score at least 160 in JAMB UTME examination
Candidates must take UDU post UTME screening examination and must perform very well in the examination (Depending on the course of study)
Not more than ONE sitting results is accepted for admission into the Niger Delta University (NDU)
Candidates must choose the correct subject combination for their courses.
Finally, candidates must meet the stipulated cutoff marks for their courses to gain admission into the university.
NDU
List of Faculties and Courses offered in NDU
Faculty of Agriculture
This is the list of Courses offered in NDU Faculty of Agriculture
Faculty of Arts
This is the list of Courses offered in NDU Faculty of Arts
Faculty of Basic Medical Science
This is the list of Courses offered in NDU Faculty of Basic Medical Science
Anatomical Pathology
Biochemistry
Chemical Pathology
Haematology and Immunology
Human Anatomy
Medical Microbiology and Parasitology
Medical Laboratory Science
Pharmacology
Faculty of Clinical Sciences
This is the list of Courses offered in NDU Faculty of Clinical Sciences
Faculty of Engineering
This is the list of Courses offered in NDU Faculty of Engineering
Agricultural Engineering
Chemical/Petroleum/Petrochemical Engineering
Civil Engineering
Electrical/Electronic Engineering
Marine Engineering
Mechanical Engineering
Faculty of Education
This is the list of Courses offered in Faculty of Education
Curriculum and Instruction with options in Biology,
Chemistry
Economics
English Language
Fine and Applied Arts
French
Geography
Health Education
History
Mathematics
Physics
Physical Education
Political Science
Religious Studies
Vocational/Industrial Education with options in Agricultural Education
Business Education
Secretarial Education
Technical Education
Faculty of LawThis is the list of Courses offered in NDU Faculty of Law

Jurisprudence Law/Public Law
Private/Property Law

Faculty of Management Science

This is the list of Courses offered Faculty of Management Science

Accountancy
Banking, Finance, and Insurance
Business Administration
Marketing
Management Technology

Faculty of Pharmacy

This is the list of Courses offered in NDU Faculty of Pharmacy

Clinical Pharmacy and Pharmacy Practice
Pharmaceutical & Medicinal Chemistry
Pharmacognosy & Herbal Medicine
Pharmaceutics & Pharmaceutical Technology
Pharmaceutical Microbiology & Biotechnology
Pharmacology & Toxicology

Faculty of Sciences

This is the list of Courses offered in Faculty of Sciences

Biochemistry
Biological Science
Computer Science
Geology
Mathematics
Physics
Pure and Applied Chemistry

Faculty of Social Sciences

This is the list of Courses offered in NDU Faculty of  Social Sciences

Economics
Geography and Environmental Management
Political Science
Sociology

Faculty of Nursing Science

This is the list of Courses offered in NDU Faculty of Nursing Science

Community Health Nursing
Maternal and Child Health Nursing
Medical-Surgical Nursing
Psychiatric and Mental Health
For more education, job  updates and recommendations, visit mextechy.com.ng