Jobs
Network Engineer At Beacongate Limited (1 Position)
We are pleased to let members of the public know that there is vacancy at Beacongate Limited for the position of a Network Engineer . Interested persons are free to apply for this vacant position.
See Also:
Job Title: Network Engineer
Location: Lekki, Lagos
Employment Type: Full-time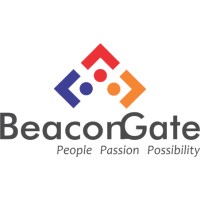 Duties and Responsibilities
Network Engineers will work in-house or be assigned to project management teams working with outside clients.
Designing and implementing new network solutions and/or improving the efficiency of current networks Installing, configuring and supporting network equipment including routers, proxy servers, switches, WAN accelerators, DNS and DHCP Configuring firewalls, routing and switching to maximize network efficiency and security
Maximizing network performance through ongoing monitoring and troubleshooting Arranging scheduled upgrades Investigating faults in the network
Updating network equipment to the latest firmware releases Reporting network status to key stakeholders
Ability to monitor, integrate radio, fibre and metro links
Ability to establish networking monitoring tools such as PRTG, WUG and similar systems.
Network engineer skills (BGP, IBGP, MPLS, OSPF, EIGRP, VLAN Management, VRRP, HSRP, EIGRP, Access List(ACL), IP management, COS, QOS.IPV6 Migration, ASR 9001,9901, ISR4331,ISR2911,ISR194, ASA Firewall, Eion Devices.
Requirements
Candidates should possess a Bachelor's Degree, B.Tech with 3 – 7 years experience.
Salary
N150,000 – N250,000 monthly.
Application Closing Date
24th August, 2022.