Education
Olabisi Onabanjo University Courses and Admission Requirements
It can be frustrating for students to find out they didn't meet up with a school's requirement after choosing the school as their choice of study. So, we have compiled all the accredited list of courses of  Olabisi Onabanjo University  Ago-Iwoye as well as their admission requirements.
Nonetheless, before going into the crux of today's topic, I would like to share with you the some basic information about Olabisi Onabanjo University  that you are supposed to know.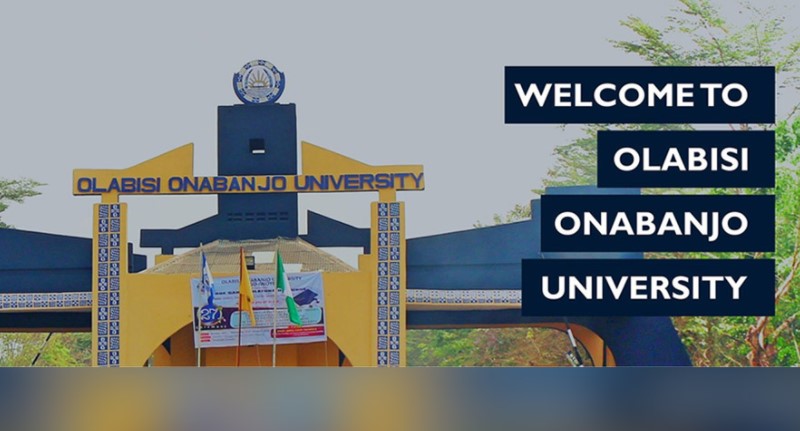 DELSU Courses and Admission Requirement
OOU Courses And Requirements
Check out the complete list of courses offered in Olabisi Onabanjo University and Admission Requirements recently released by the management of the institution
List Of Universities In Nigeria That Offer Mehanical Engineering
List of Available Courses Offered by OOU
Olabisi Onabanjo University (OOU) invites applications from suitably qualified candidates for admission into the under – listed courses.
ACCOUNTING
AGRIC-EXTENSION AND RURAL SOCIOLOGY
AGRICULTURAL ECONOMICS & FARM MANAGEMENT
AGRICULTURAL ENGINEERING
AGRICULTURE
ANATOMY
APPLIED ZOOLOGY
BANKING AND FINANCE
BIOCHEMISTRY
BUSINESS ADMINISTRATION
BUSINESS ADMINISTRATION
BUSINESS EDUCATION
CHEMICAL SCIENCES
CHEMISTRY
CHRISTIAN RELIGIOUS STUDIES
CIVIL ENGINEERING
CIVIL LAW
COMPUTER ENGINEERING
COMPUTER SCIENCE
CROP PRODUCTION
ECONOMICS
EDUCATION ACCOUNTING
EDUCATION AND BIOLOGY
EDUCATION AND CHEMISTRY
EDUCATION AND COMPUTER SCIENCE
EDUCATION AND ECONOMICS
EDUCATION AND ENGLISH LANGUAGE
EDUCATION AND FRENCH
EDUCATION AND GEOGRAPHY
EDUCATION AND INTEGRATED SCIENCE
EDUCATION AND MATHEMATICS
EDUCATION AND PHYSICS
EDUCATION AND POLITICAL SCIENCE
EDUCATION AND SOCIAL STUDIES
EDUCATION AND YORUBA
ELECTRICAL/ELECTRONICS ENGINEERING
ENGLISH LANGUAGE
FINE AND APPLIED ARTS
FISHERIES
FORESTRY AND WILDLIFE:
FORESTRY, WILDLIFE AND FISHERIES
FRENCH
GEOGRAPHY AND REGIONAL PLANNING
GEOLOGY
GUIDANCE AND COUNSELLING
HEALTH EDUCATION
HISTORY AND DIPLOMATIC STUDIES
HOME AND HOTEL MANAGEMENT
HOME ECONOMICS
INDUSTRIAL AND LABOUR RELATIONS
INDUSTRIAL CHEMISTRY
ISLAMIC STUDIES
LINGUISTICS
MASS COMMUNICATION
MATHEMATICS
MECHANICAL ENGINEERING
MEDICINE AND SURGERY
MICROBIOLOGY
MUSIC
NURSERY AND PRIMARY EDUCATION
NURSING/NURSING SCIENCE
PERFORMING ARTS
PHARMACOLOGY
PHARMACY
PHILOSOPHY
PHYSICS
PHYSIOLOGY
PLANT SCIENCE
POLITICAL SCIENCE
PSYCHOLOGY
PUBLIC ADMINISTRATION
SECRETARIAL ADMINISTRATION
SOCIOLOGY
SPORT SCIENCE
STATISTICS
TEACHER EDUCATION SCIENCE:
TRANSPORT PLANNING AND MANAGEMENT
URBAN AND REGIONAL PLANNING
YORUBA
KWASU Courses and Admission Requirement 
N/B: We will keep you updated when new programmes are introduced.
OOU Admission Requirements
The following are the general entry requirements approved for admission into the institution.
Candidates who chose Olabisi Onabanjo University as their preferred choice of institution during the Post-Unified Tertiary Matriculation Examination (UTME) and Direct Entry (DE) Registration.
UTME Candidate must have a minimum JAMB and/or the institutional cut-off marks or higher for the programmes applied.
Candidates are also required to obtain the required O'level credits for their programmes as specified in JAMB Brochure.
Candidate must be at least 16 (Sixteen) of age.
Interested Candidates who did not choose Olabisi Onabanjo University during the UTME/DE Registration but wish to study in the University, should change to the OOU via JAMB website.
GSU Courses and Admission Requirement 
For more job & educational updates, visit mextechy.com.ng