Tech
Polaris Bank USSD Code to Transfer money to any Bank in Nigeria without Internet.
Polaris Bank Limited is a commercial bank based in Nigeria. It is licensed by the Central Bank of Nigeria, the country's banking regulator.
Polaris Bank is a large financial services provider in West Africa and Central Africa.
With headquarters in Nigeria, the bank maintains subsidiaries in Sierra Leone, the Gambia, the Republic of Guinea, Liberia, Angola and Equatorial Guinea.
As of September 2010, the bank's total assets were valued in excess of US$3.9 billion (NGN:611.5 billion), with shareholders' equity of approximately US$630 million (NGN:98.4 billion).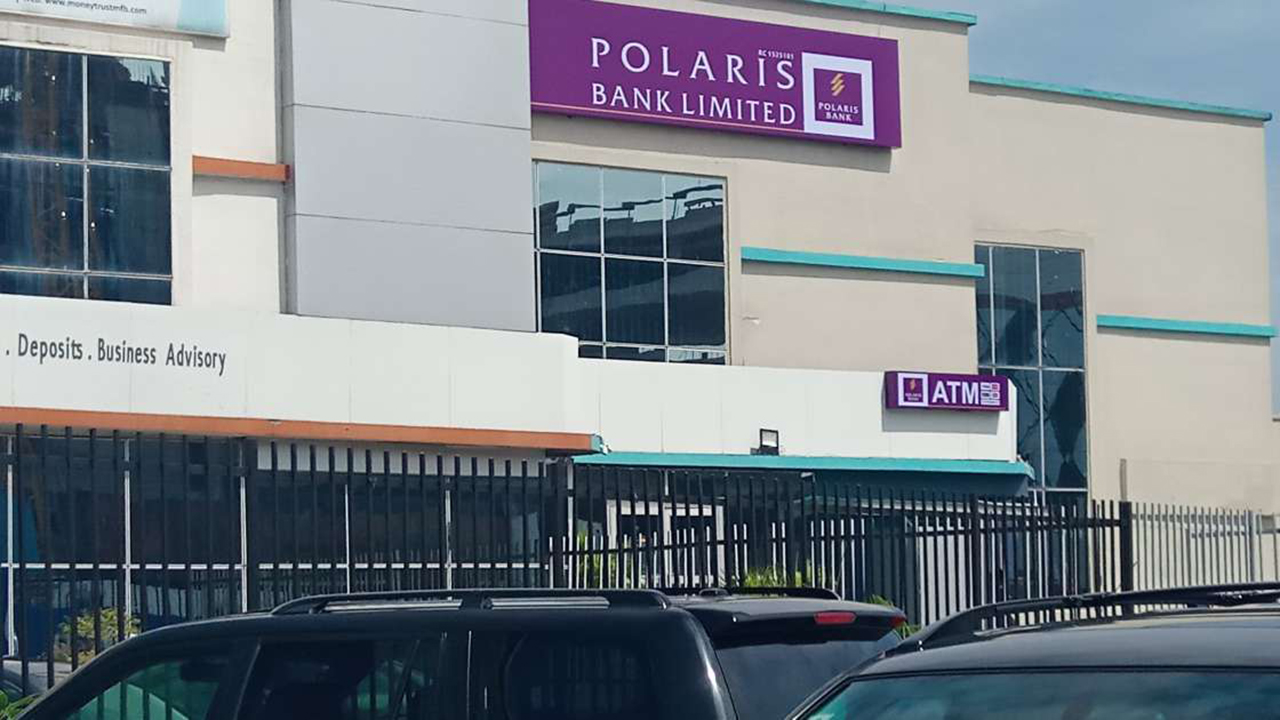 Read also:
Polaris Bank USSD Code to Recharge Airtime Directly From Polaris Bank Account without internet
Keystone Bank Mobile Banking and Transfer code
Keystone Bank USSD Code to Transfer Money and Airtime Recharge Without Internet
Ecobank USSD Code to Transfer Money to any Bank in Nigeria
Code to Buy Airtime From Your Ecobank Account Without Internet
---
It is Amazing how time flies, it was the day two of my NYSC admission clearance and I was handed a bank form to fill, the bank was Polaris bank.
This is to enable the payment of my monthly allowance into it all through my service year.
I rejected the form and asked them to give me another bank form, stating my reason for rejecting the form (which is that Polaris bank has no branch in my primary place of assignment).
The bank representative smiled at me and said " Don't worry you an access to the various services of the bank using the Polaris USSD code. she said I can transfer funds, pay different types of bills, buy
airtime directly from from the bank and also check my amount balance anytime.
How to Get Started/register with Polaris Banking Smart Code
If you are a customer of Polaris bank or an intending customer and you are having challenges, Do not worry, Here's a solution for you. With the Polaris smart code, you are going to love banking with them.
Here's a few steps that will help you the register successfully. Ensure to open an account with them , But if you already have an account with them. just follow the next steps below
Dial *833# from your Phone, you will be asked to enter your account number
Enter your account number and press Enter
Create your unique password( i.e a 4 digit PIN you can always remember) press Enter
Complete to check if your Transaction was a success by checking your Polaris Account balance
How to Use Polaris Smart USSD Code to Send Money to Polaris Bank Accounts
To send money from your Polaris Account to other Polaris Account Holder using the USSD function Simply Dial *833*Amount *Account Number#, Press Enter.
Make sure to cross check the Account name to make sure its the Account number you which to send money to, Input your 4 Digit PIN to complete your Transaction.
How to Use Polaris Smart USSD Code to send Money to Other Bank Account
To send money to other Banks using the Polaris USSD Code simply follow the steps below
Dial *833*Amount*Account Number#(*833*5000*048502619#), choose the bank you are sending the money to and press Enter.
Enter your PIN to complete the transaction. Also don't forget to cross check the account Name and Account Number to avoid sending the money to a wrong account.
Available services on the Polaris Smart Banking Code
Account Opening(*833*1#)
Transfer money
Bill Payment( DSTV etc)
Buy Airtime and Data
Check Account Balance
Transaction Limit for Polaris USSD Code
There is a daily Transaction Limit of 50,000 daily for All USSD transfer.
Other Posts:
How to Check Your Zenith Bank Account Balance Without ATM or Mobile App
Zenith Bank Code for Airtime Recharge, Balance and Transfer
UBA USSD Code To transfer money to any account and buy airtime without internet
Code to Check UBA Bank Account Balance & Recharge airtime without Internet
Union Bank Code to transfer money and buy airtime without Internet\
Code To Recharge Airtime / Data From Your Union Bank Account without internet
Code to Transfer Money from First Bank to All Banks without Internet
Recharge airtime credit from your First Bank using USSD code without internet