Education
Post UTME 2022/2023: List of Schools Whose Forms Are Out
This is to inform the general public about schools whose forms are out for Post-UTME 2022/2023. Post UTME is a Post-JAMB (Joint Admissions and Matriculation Board) examination or screening for candidates seeking admission into various universities, polytechnics, colleges of education, and other tertiary institutions in Nigeria. The 2022/2023 academic session admission process has started for Tertiary institutions in Nigeria.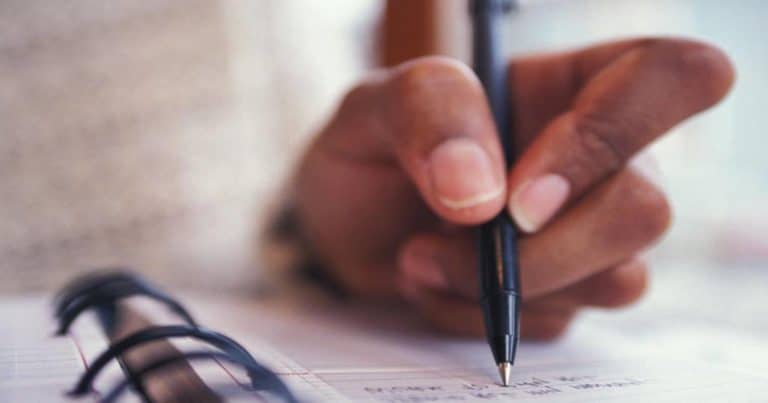 Before you apply for the Post UTME form of any school, make sure you look up its JAMB Subject Combinations and O'Level requirements in the JAMB Brochure to be on the safer side.
Get the latest Post UTME Screening updates of all tertiary institutions in Nigeria from this page. We will update this page as soon as the Post UTME forms of various institutions in Nigeria are released. If you want to be the first to know when the institutions of your choice release their Post UTME screening exercise application forms, bookmark this page and keep checking back.
Nigerian tertiary institutions don't have any outside agent to help with the 2022/2023 admission exercise. The use of such agent is at candidate's own risk and candidates should desist from using third party in processing their applications.
Post UTME: Universities Selling Forms
Federal University Dutsin-Ma — FUDMA Post UTME Form — 2022/2023
University of Abuja — UNIABUJA Post-UTME Form — 2022/2023
FCE Okene (In Affiliation with UI) Post UTME Form — 2022/2023
EKSU (in Affiliation with EACOED) Degree Post UTME Form — 2022/2023
St. Albert Institute (affiliated to UNIJOS) Post-UTME Form — 2022/2023
Abubakar Tafawa Balewa University — ATBU Post UTME Form — 2022/2023
Federal University of Health Sciences Ila Orangun (FUHSI) Post UTME Form — 2022/2023
University of Maiduguri  — UNIMAID Post UTME Form — 2022/2023
Federal University of Technology Babura (FUTB) Post UTME Form – 2022/2023
Olabisi Onabanjo University – OOU Post UTME Form – 2022/2023
University of Ibadan — UI Post UTME Form – 2022/2023
Bayero University, Kano — BUK Post UTME Form — 2022/2023
FCE (T) Umunze (in Affiliation with UNIZIK) Post UTME Form — 2022/2023
FCET Akoka (in Affiliation with UNIBEN) Post UTME Form — 2022/2023
Adeyemi College of Education (ACEONDO) Degree Post UTME Form — 2022/2023
Kaduna State University — KASU Post UTME Form — 2022/2023
Federal University of Agriculture Abeokuta — FUNAAB Post-UTME Form — 2022/2023
University of Ilorin — UNILORIN Post UTME Form — 2022/2023
Institute of Management and Technology (IMT) in Affiliation with UNN Degree Post UTME Screening Form — 2022/2023
Taraba State University — TASU Post UTME Form — 2022/2023
Yusuf Maitama Sule University, Kano — YUMSUK Post UTME Form — 2022/2023
Cross River University of Technology — CRUTECH Post UTME Form — 2022/2023
University of Nigeria Nsukka — UNN Post UTME Form — 2022/2023
Federal University Dutse — FUD Post UTME Form — 2022/2023
Federal University Gashua — FUGASHUA Post UTME Form — 2022/2023
Federal University Birnin Kebbi — FUBK Post UTME Form — 2022/2023
Nnamdi Azikiwe University — UNIZIK Post-UTME Form — 2022/2023
Nigerian Army University Biu — NAUB Post UTME Form — 2022/2023
Maryam Abacha American University of Nigeria — MAAUN Post UTME Form — 2022/2023
Nigerian Defence Academy (NDA) Admission Form — 2022/2023
Federal University of Technology Akure — FUTA Post UTME Form — 2022/2023
Federal University Wukari — FUWUKARI Post UTME Form — 2022/2023
Alex Ekwueme Federal University Ndufu-Alike — AE-FUNAI Post UTME Form — 2022/2023
Bauchi State University — BASUG Post-UTME Form — 2022/2023
Federal University Of Technology Owerri — FUTO Post UTME Form — 2022/2023
FPTB (in Affiliation with ATBU) Degree Admission Form — 2022/2023
Sule Lamido University — SLU Post UTME Form — 2022/2023
Kebbi State University of Science and Technology, Aliero – KSUSTA Post UTME Form — 2022/2023
Gombe State University — GSU Post UTME Form — 2022/2023
Ambrose Alli University — AAU Ekpoma Post UTME Form — 2022/2023
Federal University of Health Sciences Azare (FUHSA) Post-UTME Form — 2022/2023
KWCOE (Affiliated with EKSU) Degree Post UTME Form — 2022/2023
Lagos State University of Science and Technology – LASUSTECH Post UTME Form — 2022/2023
Modibbo Adama University of Technology — MAUTECH Post UTME Form — 2022/2023
COEWARRI (Affiliated with DELSU) Post UTME Form — 2022/2023
COEWARRI (Affiliated with UNIBEN) Post UTME Form — 2022/2023
Lagos State University — LASU Post UTME Form — 2022/2023
Edusoko University Post UTME Form — 2022/2023
University of Benin — UNIBEN Post-UTME Form — 2022/2023
University of Lagos — UNILAG Post UTME Form — 2022/2023
Enugu State University of Science and Technology — ESUT Post UTME Form — 2022/2023
Federal College of Education — FCE Obudu (Affiliated with UNICAL Post UTME Form — 2022/2023
Federal College of Education (Technical), Gombe — FCET Gombe Degree (Affiliated with ATBU) Post UTME Form — 2022/2023
Aminu Saleh College of Education, Azare — ASCOEA Degree (Affiliated with UNIMAID) Post UTME Form — 2022/2023
Michael Okpara University of Agriculture, Umudike — MOUAU Post UTME Form — 2022/2023
Adamawa State University — ADSU Post UTME Form — 2022/2023
Glorious Vision University (GVU) Post-UTME Form — 2022/2023
Adekunle Ajasin University, Akungba-Akoko — AAUA Post UTME Form — 2022/2023
Spiritan University Nneochi (SUN) Post UTME / Direct Entry Form — 2022/2023
Capital City University Kano (CCUK) Post UTME Form — 2022/2023
Ekiti State University — EKSU Post-UTME Form — 2022/2023
Nasarawa State University, Keffi — NSUK Post UTME Form — 2022/2023
Ladoke Akintola University of Technology — LAUTECH Post UTME Form — 2022/2023
Bamidele Olumilua University of Education, Science and Technology, Ikere-Ekiti — BOUESTI Post UTME Form — 2022/2023
Federal University Lokoja — FULOKOJA Post UTME Form — 2022/2023
Imo State University — IMSU Post UTME Form — 2022/2023
Ebonyi State University — EBSU Post UTME Form — 2022/2023
Sokoto State University  — SSU Post-UTME Form — 2022/2023
Dennis Osadebay University (DOU) Post UTME Form — 2022/2023
Al-Istiqama University Sumaila — AUSU Post UTME Form — 2022/2023
Borno State University (BOSU) Post UTME Form — 2022/2023
Air Force Institute of Technology — AFIT Post UTME Form — 2022/2023
Obafemi Awolowo University — OAU Post-UTME Form — 2022/2023
Kwararafa University Wukari (KUW) Post UTME Form — 2022/2023
Federal University of Lafia — FULAFIA Post UTME Form — 2022/2023
Kingsley Ozumba Mbadiwe University — KOMU Post UTME Form — 2022/2023
Chukwuemeka Odumegwu Ojukwu University — COOU Post UTME Form — 2022/2023
Delta State University of Science and Technology — DSUST Post UTME Form — 2022/2023
Akwa Ibom State University — AKSU Post UTME Form — 2022/2023
FCE Eha-Amufu Affiliated to UNN Degree Post UTME Form — 2022/2023
Federal University of Health Sciences Otukpo (FUHSO) Post UTME Form — 2022/2023
Lagos State University of Education — LASUED Post UTME Form — 2022/2023
Osun State University — UNIOSUN Post UTME Form — 2022/2023
Olusegun Agagu University of Science and Technology — OAUSTECH Post UTME Form — 2022/2023
King David University of Medical Sciences — KDUMS Post UTME Form — 2022/2023
Confluence University of Science and Technology — CUSTECH Post UTME Form — 2022/2023
Federal University of Technology, Minna — FUTMINNA Post UTME Form — 2022/2023
University of Delta — UNIDEL Post UTME Form — 2022/2023
Thomas Adewumi University (TAU) Post UTME Form — 2022/2023
Delta State University — DELSU Post UTME Form — 2022/2023
University of Calabar — UNICAL Post UTME Form — 2022/2023
First Technical University (Tech-U) Ibadan Post UTME Form — 2022/2023
Federal University of Petroleum Resources, Effurun — FUPRE Post UTME Form — 2022/2023
Federal University Oye-Ekiti  — FUOYE Post UTME Form — 2022/2023
Niger Delta University — NDU Post UTME Form — 2022/2023
Abia State University — ABSU Post UTME Form — 2022/2023
Dominion University Post UTME Form — 2022/2023
Coal City University (CCU) Post UTME Form — 2022/2023
Tansian University (TANU) Post-UTME Form — 2022/2023
KolaDaisi University (KDU) Post UTME Form — 2022/2023
Ibrahim Badamasi Babangida University, Lapai — IBBU Post UTME Form — 2022/2023
Kwara State University — KWASU Post UTME Form — 2022/2023
Federal University Otuoke — FUOTUOKE Post UTME Form — 2022/2023
Newgate University Minna (NUM) Post UTME Form — 2022/2023
Al-Hikmah University Post UTME Form — 2022/2023
Skyline University Nigeria (SUN) Post-UTME Form — 2022/2023
Lead City University Post UTME Form — 2022/2023
Achievers University Post-UTME  Form — 2022/2023
Nigeria Police Academy (NPA) Admission Form — 2022/2023
Rivers State University of Science and Technology — RSU Post UTME Form — 2022/2023
Claretian University Post UTME Form — 2022/2023
Ignatius Ajuru University of Education — IAUE Post UTME Form — 2022/2023
University of Medical Sciences — UNIMED Post UTME Form — 2022/2023
University of Port Harcourt — UNIPORT Post UTME Form — 2022/2023
Havilla University (HUNI) Post UTME Form — 2022/2023
Hallmark University Post UTME Form — 2022/2023
Atiba University Post UTME Form — 2022/2023
TASCE (OOU Degree Affiliation) Post UTME Form — 2022/2023
Arthur Jarvis University — AJU Post UTME Form — 2022/2023
Precious Cornerstone University  — PCU Post UTME Form — 2022/2023
PAMO University of Medical Sciences – PUMS Post UTME Form — 2022/2023
Mudiame University Post UTME Form — 2022/2023
Prince Abubakar Audu University – KSU Post UTME — 2022/2023
American University of Nigeria — AUN Post UTME Form — 2022/2023
Western Delta University – WDU Post UTME Form — 2022/2023
Salem University Post UTME Form — 2022/2023
McPherson University (MCU) Post UTME Form — 2022/2023
University of Agriculture and Environmental Sciences (UAES) Post UTME Form — 2022/2023
Ave Maria University (AMU) Post UTME Form — 2022/2023
Babcock University (BU) Post UTME Form — 2022/2023
Godfrey Okoye University (GOUNI) Post UTME Form — 2022/2023
Clifford University (CLU) Post UTME Form – 2022/2023
Wellspring University Post UTME Form – 2022/2023
Bells University of Technology – BUT Post UTME Form – 2022/2023
Adeleke University Post UTME Form – 2022/2023
Thomas Adewumi University Post UTME Form – 2022/2023
Crescent University Abeokuta – CUAB Post UTME Form – 2022/2023
Bowen University Post UTME Form – 2022/2023
Bingham University Post UTME Form – 2022/2023
Baze University Abuja Post-UTME Form – 2022/2023
Afe Babalola University Ado-Ekiti – ABUAD Post UTME Form – 2022/2023
Evangel University Akaeze (EUA) Post UTME Form – 2022/2023
Summit University Offa Post UTME Form – 2022/2023
Christopher University – UNICHRIS Post UTME Form – 2022/2023
Edo State University Post UTME Form – 2022/2023
FCAHPT Vom (in Affiliation with ATBU Bauchi) Post UTME Form – 2022/2023
Covenant University Post UTME Form – 2022/2023
University of Mkar, Mkar – UMM Post UTME Form – 2022/2023
Landmark University – LMU Post UTME Form – 2022/2023
Ajayi Crowther University – ACU Post UTME Form – 2022/2023
Joseph Ayo Babalola University – JABU Post UTME Form – 2022/2023
Mountain Top University Post UTME Form – 2022/2023
Dominican University Ibadan – DUI Post UTME Form – 2022/2023
Kings University Post UTME Form – 2022/2023
St. Augustine College of Education (Affiliated to UI) Degree Post UTME Form – 2022/2023
Benson Idahosa University Post UTME Form – 2022/2023
Igbinedion University Post UTME Form – 2022/2023
Nile University of Nigeria – NUN Post UTME Form – 2022/2023
Umaru Musa Yar'adua University – UMYU Post UTME Form – 2022/2023
Trinity University Post UTME Form – 2022/2023
Renaissance University – RNU Post UTME Form – 2022/2023
Redeemer's University Nigeria Post UTME Form – 2022/2023
Admiralty University of Nigeria – ADUN Post UTME Form – 2022/2023
Oduduwa University Ile-Ife (OUI) Post UTME Form – 2022/2023
Topfaith University Post UTME Form – 2022/2023
Eko University of Medical and Health Sciences – EkoUNIMED Post UTME Form – 2022/2023
ECWA Theological Seminary Igbaja Post UTME Form – 2022/2023
Veritas University Post UTME Form – 2022/2023
Elizade University Post UTME Form – 2022/2023
Anchor University Lagos – AUL Post UTME Form – 2022/2023
Augustine University Ilara Post UTME Form – 2022/2023
Michael and Cecilia Ibru University – MCIU Post UTME Form – 2022/2023
Pan-Atlantic University – PAU Post UTME Form – 2022/2023
Crawford University Post UTME Form – 2022/2023
Fountain University Osogbo – FUO Post UTME Form – 2022/2023
Federal University of Technology Minna — FUTMINNA Post UTME Form — 2022/2023
Nigerian Defence Academy – NDA Post UTME Form – 2022/2023
National Open University of Nigeria — NOUN Admission Form — 2022/2023
Post UTME: Polytechnics/Monotechnics Selling Forms
Hassan Usman Katsina Polytechnic (HUKPOLY) Post UTME Form — 2022/2023
Osun State Polytechnic (OSPOLY) Iree Post UTME Form — 2022/2023
Federal Polytechnic Mubi (FPM) Post UTME Form — 2022/2023
Waziri Umaru Federal Polytechnic Birnin Kebbi — WUFPBK Post UTME Form — 2022/2023
Mater Dei Polytechnic Admission Form — 2022/2023
Gombe State Polytechnic Bajoga (GSPB) Post UTME Form — 2022/2023
The Polytechnic Igbo-Owu Post UTME Form — 2022/2023
Yaba College of Technology — YABATECH Post UTME Form — 2022/2023
Oyo State College of Agriculture and Technology — OYSCATECH Post UTME Form — 2022/2023
Shehu Sule College of Nursing & Midwifery Post UTME Form — 2022/2023
Gateway Industrial & Petro-Gas Institute (GIPI) Post UTME Form — 2022/2023
Federal Polytechnic Oko — OKOPOLY Post UTME Form — 2022/2023
Federal University of Agriculture Zuru — FUAZ Post UTME Form — 2022/2023
Akanu Ibiam Federal Polytechnic, Unwana Post UTME Form — 2022/2023
Brainfill Polytechnic Admission Form — 2022/2023
Villanova Polytechnic Post UTME Form — 2022/2023
Federal School of Dental Technology and Therapy — FEDCODTTEN Post UTME Form — 2022/2023
Nigerian College of Aviation Technology — NCAT Post UTME Form — 2022/2023
Rufus Giwa Polytechnic, Owo — RUGIPO Post UTME Form — 2022/2023
Federal Polytechnic Ado-Ekiti — FEDPOLYADO Post-UTME Form — 2022/2023
Federal Polytechnic, Ile- Oluji — FEDPOLEL Post UTME Form — 2022/2023
The Oke-Ogun Polytechnic Saki (TOPS) Post UTME Form — 2022/2023
NOHIL Federal College of Orthopaedic Technology Post UTME Form — 2022/2023
Federal Polytechnic Bauchi (FPTB) Post UTME Form — 2022/2023
Federal Polytechnic of Oil & Gas (FPOG) Bonny Post UTME Form — 2022/2023
Bellarks Polytechnic (BELLARKSPOLY) Post UTME Form — 2022/2023
Ambassador College of Management and Technology (ACMGT) Post UTME Form — 2022/2023
Federal College of Agriculture Moor Plantation Ibadan (FCAIB) Post UTME Form — 2022/2023
Federal Polytechnic Ukana Post UTME Form — 2022/2023
Isa Mustapha Agwai Polytechnic (IMAP) Post UTME Form — 2022/2023
Federal Polytechnic Nekede Owerri (FPNO) Post UTME Form — 2022/2023
Federal Polytechnic Bali Post UTME Form – 2022/2023
University of Benin Teaching Hospital — UBTH College of Nursing Post UTME Form — 2022/2023
Adamawa State Polytechnic (ADAPOLY) Post UTME Form — 2022/2023
Akwa Ibom State College of Science and Technology — AKWATECH Post UTME Form — 2022/2023
Maritime Academy of Nigeria (MAN) Post UTME Form — 2022/2023
Delta State School of Marine Technology — DESOMATECH Post UTME Form — 2022/2023
Federal College of Agriculture Akure — FECA Post UTME Form — 2022/2023
The Polytechnic Ojoku Post UTME Form — 2022/2023
Delta State Polytechnic, Ogwashi-Uku — DSPG Post UTME Form — 2022/2023
Ifo College of Management & Technology (IFOTECH) Post UTME Form — 2022/2023
Broadcast Arts Institute (BAI) Post UTME Form — 2022/2023
Auchi Polytechnic Post UTME Form — 2022/2023
Ibarapa Polytechnic Eruwa Post UTME Form — 2022/2023
Federal Polytechnic Offa (OFFAPOLY) Post-UTME Form — 2022/2023
Gboko Polytechnic Post UTME Form — 2022/2023
Jigawa State Polytechnic (JIGPOLY) Post UTME Form — 2022/2023
Federal Polytechnic Ede  — EdePoly Post UTME Form — 2022/2023
Imo State Polytechnic — IMOPOLY Post UTME Form — 2022/2023
Katsina State College of Health Sciences and Technology (COHESKAT) Post UTME Screening Form — 2022/2023
Federal Co-operative College (FCC) Ibadan Post UTME Form — 2022/2023
College of Nursing Gombe ND Nursing Admission Form — 2022/2023
Kebbi State College Of Nursing Sciences (KBCONS) Post UTME Form — 2022/2023
Federal Polytechnic Idah (FPI) Post UTME Form — 2022/2023
LAPO Institute For Microfinance and Management Studies (LIMMS) Post UTME Form — 2022/2023
Nigerian Institute of Journalism — NIJ admission form — 2022/2023
Moshood Abiola Polytechnic  — MAPOLY Post UTME Form — 2022/2023
Akwa Ibom State Polytechnic  — AKWAIBOMPOLY Post UTME Form — 2022/2023
Lagos State College of Nursing — LASCON Igando Post UTME Form — 2022/2023
The Federal Polytechnic, Kaura Namoda — FEDPONAM Post UTME Form — 2022/2023
Kwara State Polytechnic — KWARAPOLY Post UTME Form — 2022/2023
Abraham Adesanya Polytechnic, Ijebu Igbo — AAPOLY Post UTME Form — 2022/2023
Katsina State College of Nursing and Midwifery — CONAMKAT Post UTME Form — 2022/2023
Taraba State Polytechnic — TARABAPOLY Post UTME Form — 2022/2023
Delta State Polytechnic, Otefe-Oghara — DESPO post UTME Form — 2022/2023
Ipetu Ijesa College Of Technology — ICOTECH Post UTME Form — 2022/2023
Kenule Beeson Saro-Wiwa Polytechnic, Bori — KENPOLY Post UTME Form — 2022/2023
Petroleum Training Institute — PTI Post UTME Form — 2022/2023
Novelty Polytechnic Post UTME Form — 2022/2023
Kogi State Polytechnic Post UTME Form — 2022/2023
Federal College of Fisheries and Marine Technology — FCFMT Post UTME Form — 2022/2023
Federal Polytechnic Nasarawa — FEDPONAS Post UTME Form — 2022/2023
Federal Polytechnic Ilaro — ILAROPOLY Post UTME Form — 2022/2023
DS Adegbenro ICT Polytechnic Post UTME Form — 2022/2023
Federal Polytechnic Bida — BIDAPOLY Post UTME Form — 2022/2023
Port Harcourt Polytechnic [Captain Elechi Amadi Poly] Post UTME Form — 2022/2023
Citi Polytechnic Post UTME Form — 2022/2023
Eastern Polytechnic Post UTME Form — 2022/2023
Edo State Polytechnic Post UTME Form  – 2022/2023
Fidei Polytechnic Gboko Post UTME Form – 2022/2023
Wavecrest College of Hospitality Admission Form – 2022/2023
Ogun State Institute of Technology – OGITECH Post UTME Form – 2022/2023
Dorben Polytechnic Post UTME Form – 2022/2023
College of Health Technology Calabar (CHTCalabar) Post UTME Form –  2022/2023
Covenant Polytechnic Post UTME Form – 2022/2023
Redeemer's College of Technology and Management – RECTEM Post UTME Form – 2022/2023
Foundation Polytechnic Post UTME Form – 2022/2023
Federal College of Animal Health and Production Technology Vom – FCAHPTVOM Post UTME Form – 2022/2023
Uyo City Polytechnic Post UTME Form – 2022/2023
Igbajo Polytechnic Post UTME Form – 2022/2023
Lagos State Cooperative College (LASCOCO) Post UTME Form – 2022/2023
The Global Polytechnic Post UTME Form – 2022/2023
Gateway ICT Polytechnic Saapade – GAPOSA Post UTME Form – 2022/2023
Federal Polytechnic Ekowe Post UTME Form – 2022/2023
Federal School of Statistics Manchok (FSSM) Admission Form – 2022/2023
University of Ilorin Teaching Hospital (UITH) School of Health Information Management Post UTME Form –  2022/2023
Ogun State College Of Health Technology – OSCOHTECH Post UTME Form – 2022/2023
OAUTHC School of Nursing Post UTME Form – 2022/2023
OAUTHC School of Health Information Management Post UTME Form – 2022/2023
ATBUTH ND Programme in Health Information Management Post UTME Form –  2022/2023
Delta State College of Health Technology Admission Form – 2022/2023
Post UTME: Colleges of Education Selling Forms
Federal College Of Education, Iwo (FCEIWO) Post-UTME Form — 2022/2023
Adeyemi College of Education (ACEONDO) NCE Post UTME Form — 2022/2023
Alvan Ikoku Federal College of Education (AIFCE) Post UTME Form — 2022/2023
Emmanuel Alayande College of Education — EACOED Post UTME Form — 2022/2023
Federal College of Education — FCE Obudu NCE Post UTME Form — 2022/2023
Federal College of Education (Technical) Ekiadolor Post UTME Form –  2022/2023
Aminu Saleh College of Education Azare (ASCOEA) Post UTME Form –  2022/2023
Sa'adatu Rimi College of Education (SRCOE) NCE Admission Form –  2022/2023
College of Education Akwanga (COEAKWANGA) Post UTME Form –  2022/2023
Federal College of Education Eha-Amufu (FCEEHAAMUFU) Post UTME Form – 2022/2023
Kwara State College of Education (Technical) Lafiagi (KWACOETL) Post UTME Form – 2022/2023
Akwa Ibom State College of Education — AKSCOE Post UTME Form – 2022/2023
Kwara State College of Education, Ilorin — KWCOE Post UTME Form – 2022/2023
Adeniran Ogunsanya College of Education – AOCOED Post UTME Form – 2022/2023
Federal College of Education (Special) Oyo Post UTME Form – 2022/2023
Kogi State College of Education – KSCOE Ankpa Post UTME Form – 2022/2023
Federal College of Education Abeokuta – FCE-ABEOKUTA Post UTME Form – 2022/2023
Tai Solarin College of Education — TASCE NCE Post UTME Form – 2022/2023
Institute of Ecumenical Education (IECE) Post UTME Form – 2022/2023
Federal College of Education (Technical) FCET Umunze Post UTME Form – 2022/2023
St. Augustine College of Education – SACOED Post UTME Form – 2022/2023
College of Education Warri – COEWARRI Post UTME Form – 2022/2023
For more job updates and recommendations, visit mextechy.com.ng