Jobs
Product Specialist at Infinion Technologies Limited
Infinion Technologies Limited is currently seeking for qualified applicants who can take the vacant position of a Product Specialist. Check below for the full details of the position:
Job Title: Product Specialist

Employment Type:

 Full-Time
Location: Lagos
Other jobs like this you might like:
About Infinion Technologies Limited
Infinion Technologies – We are a technology and business solutions Company established with the objective of providing world class solutions to Enterprise Businesses. At INFINION we constantly research into new technologies and design productivity boosting solutions, aimed at delivering business value, and making infrastructure and applications available to Enterprises. We seek to offer individuals and organizations sublime services to improve operational efficiency.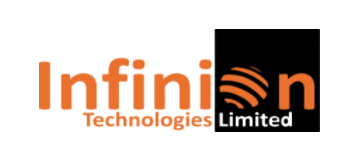 Job Description
We are seeking a Product Specialist who will be responsbile for the business management of the product development lifecycle and the planning and monitoring required for the deployment of world-class standard products.
The product specialist will provide product vision and leadership for all other roles involved in the product lifecycle and ensure the product supports the company's strategy and goals.
Your Day-to-Day Responsibilities
Create Business plan and MRD
Create and articulate compelling value propositions around the use of INFINION solutions and adjacent market
Coordinate end-to-end processes (service delivery, service assurance and billing) impacting product life cycle with potential and drive to identify continuous improvement in processes
Develop a long-term product strategy/ roadmap
Work with the R&D team to identify improvements for new and existing products
Work with Technical Services teams by providing application and technical expertise
Work within the product development team, to assist in managing products through the new product development process
Engage operations and marketing functions to facilitate product introductions on-time and to specification
Support of new product commercialization activities (focus on packaging reviews and approvals) product related sales support
Develop and implement optimized processes for new product commercialization
Drive innovation projects through the process to commercialization in the INFINION business
Develop and implement optimized processes and tools to more effectively and efficiently support the entire INFINION sales organization as it relates to product attributes, usage profiles, quality, and any other non-price related issues
Requirements
Bachelor's Degree in Design, Economics, Computer Science, Project Management or a related field
An MBA will be an added advantage
Certifications from reputable product management associations desirable
Work experience: Minimum 3 years product and/ or cognate experience in the technology industry in same or a similar role. Has direct experience managing employees of a project team, ensuring efficient use of resources
Experience managing sales, pre-sales and solution training for inside team and partners
Direct field experience working with enterprise and key accounts
Direct field experience in pre-sales or sales of technology products and services.
Method of Application
Interested and qualified candidates should send their CV to: careers@infinion.co using the Job Title as the subject of the mail.
Application Closing Date: 11th November, 2022.
Note: Only candidates who live close to Victoria Island / Central Lagos Mainland need apply for this particular role.