Jobs
Project Management Team Lead at Kantar Nigeria
Kantar is the world's leading data, insights and consulting company. We understand more about how people think, feel, shop, share, vote and view than anyone else.
Combining our expertise in human understanding with advanced technologies, Kantar's 30,000 people help the world's leading organisations succeed and grow.
We are recruiting to fill the position below:
Job Title: Project Management Team Lead
Read also: Fleet Officer at White Soul Motors Limited
---
Job Requisition ID: R067471
Location: Odozie Street, Lagos
Job type: Full timeJob Purpose
Project Management Team Lead Job Description
The role of Project Management Team Lead is to provide leadership and management to research programs/projects.
This role provides strategic support and advisory and is pivotal in both ensuring program/project success and delivery of the Kantar strategy.
Project Management Team Lead Key Accountabilities
Approval gateway to firmly decide the onshore or offshore project classification
Ensuring local adoption of Best Practices and standard Ways of Working across the end-to-end process
Reinforcing accountability through the Delivery Centre teams, ability to influence teams not directly leading in a matrix global environment is critical
Solving non-routine, complex problems which require integration of research and operational knowledge and following escalation matrix protocol where/when needed.
Staying abreast of Operational developments to ensure an efficient design is proposed and implemented.
Accountable for the Operational Commercial success of the program, including managing the scope with the Client, ensuring Client standards are followed, reaching out to domain experts as
needed
Driving collaboration, delegating responsibilities, and ensuring overall Client satisfaction.
Delivery against the Operations Statement of Work to ensure profitability of the project/program
Managing the project Operational budgets and attending revenue recognition meetings
Understands the Client's objectives and priorities, and how the project/program delivers against these – ensures both Onshore and Offshore delivery teams understand these and delivers on them
accordingly.
Establishes strong partnerships with all key Stakeholders, including Clients (where required), Onshore Operation teams, Offshore Operation teams and external suppliers, building credibility
and rapport
Building and maintaining relationships with the onshore CS and PM teams as well as the OCPM (Offshore Centre Project Management)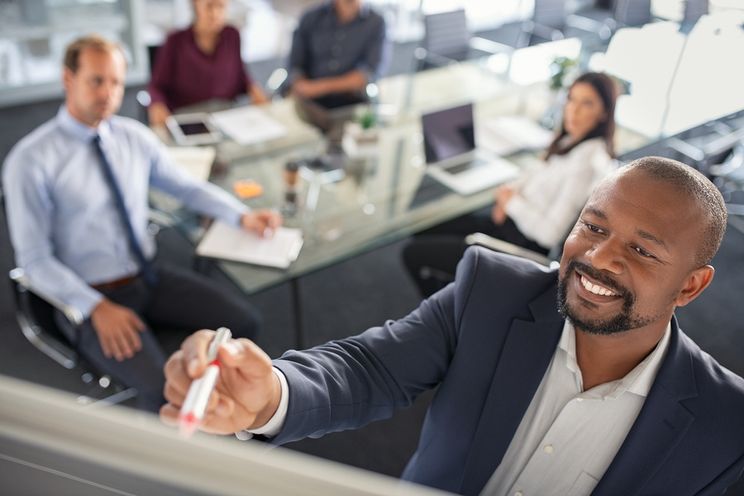 ---
Other posts:
Sales & Marketing Executive (Realtor) at Adron Homes & Properties Limited
Facility Manager at a Real Estate Company – Management FIRST
Radiographers at the Lagos State Ministry of Health
Secretary at Zenith Carex International Limited
Flutter Mobile App Developer (Remote) at Upbase Limited
---
Project Management Team Lead Qualifications and Experience
Bachelor's Degree or any Project Management Certification / PM on the job experience
Minimum of 5 years of Primary Market Research experience (end to end Marketing Research cycle exposure)
Hands on Market Research program or project management executional experience is mandatory
Working knowledge and mid-level expertise in Word, Excel and PowerPoint.
Commercial acumen including job profitability
In-depth knowledge of the end-to-end Market Research process
Strong knowledge of, and proven ability to advise on, Market Research techniques such as best fit methodological practices for client objectives, quota setting operation design, etc
Knowledge of Kantar product portfolio
Excellent written and verbal communication skills
Ability to build strong relationships across key stakeholder groups
Problem Solving, multi-tasking, Decision Making and Critical Thinking.
Project Management Team Lead Competencies and Skills:
Client-centric and quality-centric, in both thinking and approach to work
Highly organized with ability to prioritise and deadline pressures
Strong inter-personal skills; proven track record to develop strong, collaborative relationships that drive internal/external customer satisfaction
Excellent communication and problem-solving skills with a high level of emotional intelligence and intellectual curiosity
Strong project management experience with ability to maintain good time management while prioritizing, delegating, and delivering against multiple deadlines.
Application Closing Date
Not Specified.