Education
Rufus Giwa Polytechnic Owo Courses and Admission Requirements
Rufus Giwa Polytechnic (RUGIPO) courses (All Departments). Are you looking for the list of courses offered at RUGIPO?
The following is the list of available National Diploma & Higher National Diploma courses/programmes offered in Rufus Giwa Polytechnic, Owo, Ondo State that gained National Universities Commission (NUC) accreditation.
Read also:
Nuhu Bamalli Polytechnic Courses and Admission Requirements
Polytechnic Ibadan Courses and Admission Requirements
Imo State Polytechnic Umuagwo Ohaji Courses and Admission Requirements
---
About Rufus Giwa Polytechnic Owo
Rufus Giwa Polytechnic is a tertiary learning institution in Owo, Ondo State, Nigeria.
The National Board for Technical Education has approved it as a state-owned polytechnic. It is also accredited by the Institute of Chartered Accountants of Nigeria.
The polytechnic was established by edict in 1979 with the name The Polytechnic, Owo by the outgoing Military Governor Sunday Tuoyo.
Executive Governor Adekunle Ajasin began to operate the polytechnic immediately he took office in early 1980.
It was renamed Ondo State Polytechnic in 1990. By 2010 the polytechnic had over 4,000 students.
The polytechnic has several department in the Faculties of Engineering, Science and Technology, LEMS, etc.
It has a mandate of training and developing techniques in Applied Science, Engineering, Environmental Studies, Accounting, Commerce and Home Economics.
---
Location:
Km 46, Off Benin Owo Expressway. Owo. P.M.B 1019, Ondo State, Nigeria
---
Below is the wide range of official courses offered in Rufus Giwa Polytechnic:

Read also:
Federal Polytechnic Nasarawa Courses and Admission Requirements
Akanu Ibiam Federal Polytechnic Unwana Courses and Admission Requirements
Abia State Polytechnic Courses and Admission Requirements
---
List of Accredited Courses Offered in Rufus Giwa Polytechnic
Mass Communication
Marketing
Library and Information Science
Hospitality Management
Horticulture
Forestry Technology
Food Technology
Fisheries Technology
Estate Management and Valuation
Electrical/Electronic Engineering
Computer Science
Computer Engineering
Chemical Engineering Technology
Business Administration and Management
Building Technology
Banking and Finance
Art and Design
Architectural Technology
Animal Health and Production Technology
Accountancy
Agricultural Technology
Agricultural Engineering and Technology
Urban and Regional Planning
Surveying and Geo-informatics
Statistics
Science laboratory Technology
Quantity Surveying
Public Administration
Office Technology and Management
Nutrition and Dietetics
Mechanical Engineering Technology
Rufus Giwa Polytechnic Courses Available for HND candidates
College of Agriculture
Agricultural Technology
Animal Health And Production Technology
Food Technology
Forestry Technology
College of Engineering
 Chemical Engineering Technology
Computer Engineering
Mechanical Engineering Technology
Electrical / Electronic Engineering
College of Medicine & Pharmarcy
Nutrition And Dietetics
Science Laboratory Technology
College of Arts, Management & Social Science Accountancy
Banking And Finance
Business Administration and Management
Hospitality Management
Mass Communication
Marketing
Public Administration
Science & Technology Architectural Technology
Building Technology
Quantity Surveying
Estate Mangement And Valuation
Computer Science
Statistics
Library and Information Science
Office Technology And Management
Surveying and Geo-Informatics
Urban and Regional Planning
RUGIPO ND Admission Entry Requirements.
Candidates must meet RUGIPO cut-off mark and courses to be offered in order to be eligible for Post UTME examination and admission screening exercise.
Candidates must possess at least 5 credit passes in relevant subjects which must include English Language and Mathematics at GCE O'level, WASSCE, SSCE, NECO, NABTEB or approved equivalents at not more than two (2) Sittings.
Applicants must be at least sixteen (16) year of age in the year of admission.
satisfy Rufus Giwa Polytechnic department and faculty requirements before being admitted.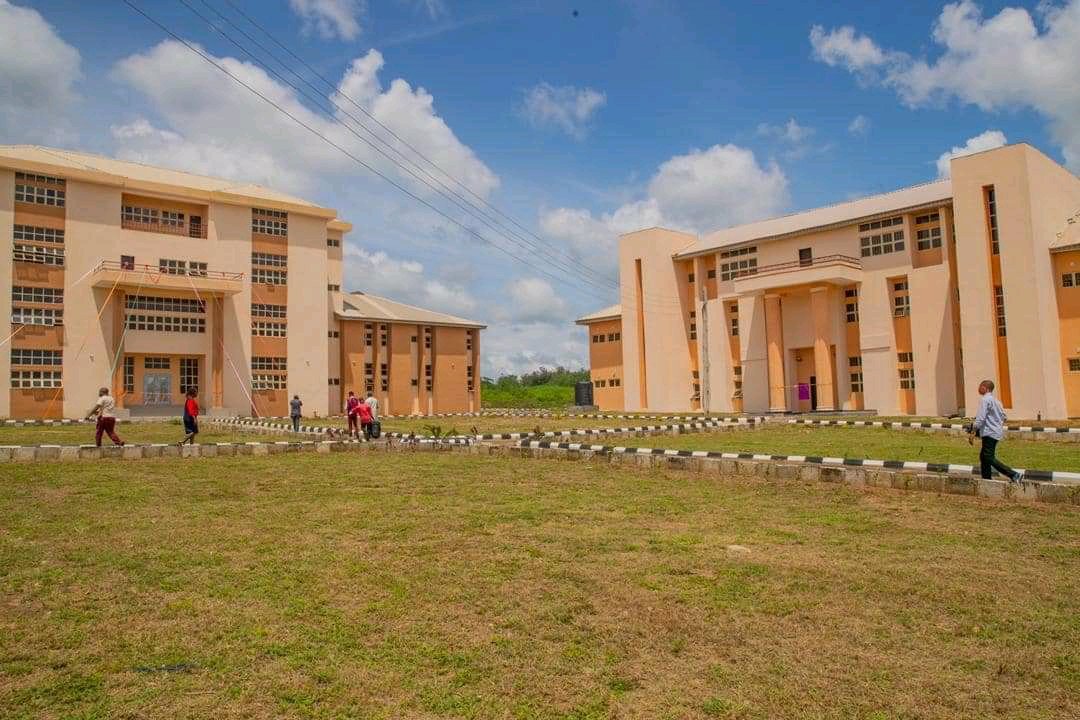 Read also:
Akwa Ibom State Polytechnic Ikot Osurua Courses and Admission Requirements
Federal Polytechnic Idah Courses and Requirements
Kwara State Polytechnic Ilorin Courses and Requirements
---
RUGIPO HND Admission Entry Requirements.
For a candidate to be considered for admission in the institution at HND level, the following basic requirements must be met;
A prospective candidate for Higher National Diploma must possess at least a lower credit (CGPA) of 2.50 in National Diploma in relevant ND Programme.
Applicant for the admission into Higher National Diploma programme must possess a National Diploma in the same programme with at least lower credit pass in the relevant programme of study and with at least, one year post-ND relevant industrial training experience.
In addition to the above, a candidate must meet the admission requirement for the ND programme.
In exceptional cases, candidates with pass grade and a minimum of two years post qualification experience in the specified field may be considered for admission.
A minimum of twelve (12) months of supervised industrial experience,
Must possess 5 credit passes in relevant O-Level subjects in not more than two sittings.
A transcript is required for admission into all HND programs in the institution especially prospective candidates from other institutions.
Other Polytechnics' Courses: