Saskatchewan and it's automobile insurance policies.
What are the different car insurance types in Saskatchewan?
In Saskatchewan, there are several car coverage that are mandatory by law:
Third-party liability
This insurance is compulsory in Saskatchewan and covers you for:
Material damage and bodily injury caused to others by your fault
The minimum mandatory amount is $200,000
Accident benefits coverage
This insurance provides protection for bodily injury and:
Covers you if you are injured in an accident regardless of who is at fault
Covers the medical staff involved in the accident: medical care, rehabilitation and auxiliary care services
Covers income replacement.
You must be insured for at least an amount of $7-million for medical payments.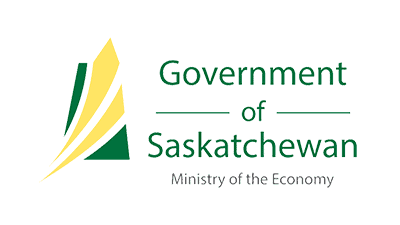 Uninsured automobile insurance
This insurance applies if you or someone in your vehicle is either injured or killed by an uninsured driver, or by a hit-and-run driver.
Collision car insurance
This auto insurance protects you in the event of a collision of your vehicle with an object, which can also be the rollover of your vehicle. This insurance covers property damage caused by this accident. For example, if you hit a traffic sign, you will be covered by collision insurance. This coverage is not mandatory.
Comprehensive car insurance
This insurance protects you for anything that is not collision or upset, as the name suggests, therefore for anything that is vandalism, glass breakage, theft, fire. If you park your vehicle on the street and when you come back, one of the windows has been broken, you will be able to use this insurance if you have subscribed to it. It is possible to make car insurance estimates to see how much you want to be insured up to.
How does auto insurance work in Saskatchewan?
Car insurance is provided to drivers by the provincial government through Saskatchewan Government Insurance, that is the only supplier if you are looking for car insurance. Drivers purchase their car insurance directly from Saskatchewan Government Insurance (SGI).
You can purchase auto insurance with a tort option or you can opt for the no-fault coverage. Drivers who opt for the tort option can sue for loss and suffering.
In this province, mandatory car insurance is called "license plate insurance", this includes:
Third party liability
Personal injury benefits
Collision
Comprehensive
Uninsured motorists
Affordable Car Insurance
The amount of your car insurance premium is dependent on a number of factors, including the make, model, and year of your car as well as your driving record, how often you drive, where you live, and the coverage you choose.
Car insurance brokers have the experience to navigate the complex details of an insurance policy to give you the best type of coverage that works for you while keeping the cost of your car insurance as low as possible. The more you know about how car insurance works, the more you can save on your premium.
How Saskatchewan car insurance works
Car insurance is a requirement across Canada and each province has their own coverage requirements. For Saskatchewan drivers, auto insurance is provided through Saskatchewan Government Insurance (SGI), a crown corporation, who provide a basic "plate" insurance.
In Saskatchewan, the default is no-fault insurance, which means you'll only ever deal with your insurance company, regardless of who is at fault.
However, you can opt for Tort coverage instead which allows you to sue the at-fault driver for damages beyond what is included in the standard coverage. Tort means you also opt out of the Personal Injury Protection Plan (PIPP).
Mandatory car insurance in Saskatchewan
Third-party liability – in case you injure someone or damage someone else's property (e.g. car)
Accident benefits – Pays for injuries as a result of a traffic accident
Uninsured automobile – If the other at-fault driver has no insurance, this covers your costs.
Optional Saskatchewan insurance
The mandatory third-party liability coverage through SGI has a minimum limit of $200,000, but each driver has the option to increase their liability coverage up to $5 million. You can also increase your accident benefits. Though, SGI is the sole provider of basic insurance in the province, you can still buy optional coverage from car insurance companies like CAA, Wawanesa, or RSA.
You can also add the following
Collision – protects your personal car if you're at fault in an accident
Comprehensive – protects your car from risks such as hail, fire, theft, wind or lightning.
All Perils – a combination of collision and comprehensive.
If you're at fault in a collision, you'll have to pay the standard plate insurance deductible of $700 before SGI pays the rest.
What are the best discounts offered by car insurances in Saskatchewan?
SGI offer many discounts to save money on your insurance. Here are some of the best known:
Loyalty discount: insured by SGI continuously, you will get a discount
Discount for combined policies: you can get a discount by combining your car and home insurance for example with SGI.
Discount if you are a farmer and live in a farm
Discount for having anti theft devices in your car
Discount if you have more than 1 vehicle insured with SGI.
How to get cheap car insurance in Saskatchewan
Shop and compare
Research which company provides cheap car insurance in Saskatchewan, and also the best value for you and your vehicle. Rates may change up to four times a year, but lucky for you comparing Saskatchewan car insurance with us is free.
Stay with your current insurer
Some Saskatchewan auto insurance companies will give loyalty discounts to drivers who remain active with them for years. Especially if they add family members or multiple vehicles to their policy.
Bundle your policies
If you use the same insurance company for both your home and auto insurance needs, your insurer will often thank you with a dip in premiums.
Get a multi car discount
If you have multiple drivers and vehicles in the same household, by putting them all on one policy can save you money.
Increase your deductible
Your deductible is the portion you pay when settling a claim before your insurer will pay the rest. If you're willing to double your deductible, it could save you money.
Ask about discounts
If you're a member of a large corporation, union, or a school alumnus, it could help you get cheaper Saskatchewan car insurance
Pay premiums annually, instead of monthly
Paying monthly adds administrative costs to your insurer, so if you're able to pay in full annually you can lower your premiums.
Maintain a good driving record
If you're a safe driver, obey the rules of the road and drive according to road conditions you can reduce your chances of an accident. Car crashes stay on your insurance record for up to ten years and can result in higher premiums.
Install winter tires
You can save up to 5% simply by adding winter tires to your car. Unless you're in Quebec, where it's mandatory.
Remove collision coverage for an older vehicle
Experienced car insurance brokers are able to recommend the best course of action when it comes to driving an older vehicle. They can help you weigh the cost of collision coverage with the value of your car and deductible.
If your car is worth less than your deductible, then collision coverage would not be beneficial.
Install a telematic device: this tool will register your driving behavior and your car insurance premium will be adapt to your kind of driving. So, if you're a safe driver, and you want to save money on your car insurance, go for it!
For more job updates and recommendations, visit mextechy.com.ng