Jobs
State Health Security Consultant (Borno) At Palladium Group (1 Opening)
We are pleased to inform members of the public that Palladium Group is currently recruiting for the position of a State Health Security Consultant in their organization. Interested candidates are free to apply.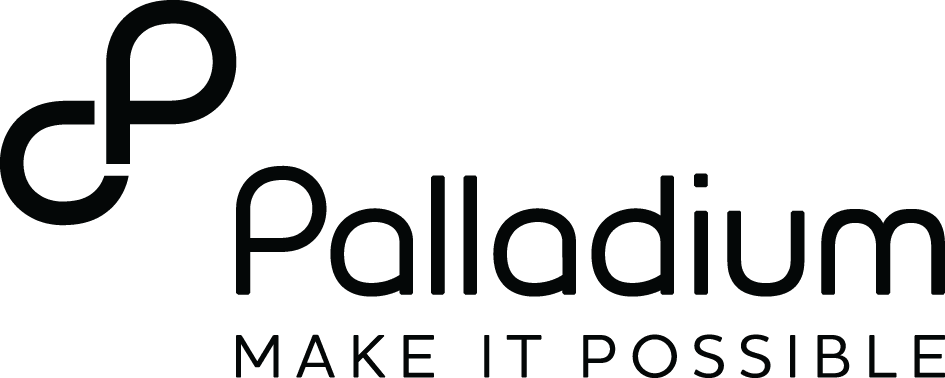 Job Title: State Health Security Consultant
Reference ID: req14564
Location: Maiduguri, Borno
Reports to: States' technical Lead
Project Overview and Role
The UK Support to Health transformation in Nigeria through the LAFIYA Programme is a flexible, demand-led strategic partnership with the Nigerian Federal and targeted State governments designed to address equity, improve and sustain health outcomes for the most vulnerable States with the worst health statistics.
The desired objectives of the programme included fostering an enabling environment for UHC policy reform and implementation, institutional management capacity building and health system strengthening. This required the full engagement and participation communities with a view to contributing to ending preventable maternal and new-born deaths.
The programme operated at the Federal level; and geographically in five states of – Borno, Jigawa, Kaduna, Kano and Yobe. Following the ODA cuts, from 0.7% to 0.5% and the spend review handrails, the FCDO reprioritisation and business planning exercise beginning in the last quarter of 2020 and first quarter of 2021 the programme had to scale down some key interventions and consider reviewing the geographic scope going into the next financial years.
The programme now focuses on contributing to two outcomes (1) Morbidity amongst women, newborns, children, and adolescents significantly reduced in targeted states; and (2) Covid-19 transmission and vaccine hesitancy reduced including improved plans and capacity for emergency preparedness and response in the targeted States:
Output 1: Advocacy & Accountability – Leadership and Governance of primary health care services structures or planning and delivery teams are functional in targeted states (through partnership)
Output 2: Adequate health workforce for primary health care including RMNCAH service delivery and BHCPF available and sustained in targeted states
Output 3: Health information management systems capacity to support decision-making for primary health care including RMNCAH and BHCPF service delivery in targeted states increased
Output 4: Health financing and public financial management to strengthen and sustain access to high quality and affordable primary health care in targeted states increased
Output 5: Health security and epidemic preparedness and response (EPR) plans developed and operationalized within the targeted states (by addressing social norms/behaviour change).
Primary Duties and Responsibilities
During FY22/23 Palladium seeks the short-term technical services from a suitably qualified expert to serve as technical support to the NCDC reform efforts of subnational capacitation and NPHCDA to design and develop health security plans, effective surveillance system and EPR for future public health events of importance.
The Consultant is expected to Support the managerial processes and community resilience, including care seeking behaviour.
Deliverables:
Support the NCDC to train and conduct internal assessment of IHR core capacities in Borno State towards domesticating the NAPHS Internal assessment including the checklists.
Facilitate the conduct of NCDC led JEE process and the domestication of the State Action Plan on Health Security JEE process completed.
Develop a draft operational plan for the Public Health Security bill and domestication of the National Action Plan for Health Security (NAPHS) and cascaded to LGA levels 30% of LGAs in targeted states have multi-sectoral, costed micro plans which include clear targets on outreach health services, routine immunization and COVID vaccination.
Support the states to operationalize the SAPHS at focus LGAs with costed micro plans for integrated outreach services. 30% of LGAs in targeted states are implementing the One Health plans including EPR.
Quarterly report Validated report by the state's leadership approved by National Team Leader
Required Qualifications
Master's Degree or higher in Public Health, Policy and Governance, Health Economics, or another relevant field required.
Demonstrated experience in a Senior Programme Management capacity including experience designing, implementing, and managing or evaluating complex health programme.
Proven technical experience in health systems strengthening; health system security; health financing; health management information systems, health sector policy and strategies, working with the private sector, advocacy and accountability and family planning.
Demonstrated technical depth and understanding of the health policy environment and governance in Nigeria, particularly in the Northern regions preferred.
Team management, strategic planning and leadership experience, with ability to multi-task, work under pressure, inspire high quality work, demonstrate firm but sensitive leadership, provide support and supervision, and empower team members across a broad range of health-related specialist areas.
Knowledge of government health systems and proven experience building national and sub-national capacity of government, service providers and civil society organizations.
Experience in coordination and collaboration of stakeholders including government agencies, host country governments and counterparts, and international donor agencies.
Strong interpersonal, written, and oral communication skills in English required, working knowledge of Hausa and other local languages preferred.