Jobs
Supervisor at Westfield Consulting Limited (9 slots available)
Suitably qualified applicants are welcome to Westfield Consulting Limited for the vacant positions of Supervisors across nine different places in Lagos, Nigeria. Check below for the full details of the position:
Employment Type:

 Full-Time
Location: Lagos (Ajeromi-Ifelodun, Ojo, Surulere, Lagos Mainland, Badagry, Apapa, Lagos Island, Epe and Ibeju-Lekki)
Other jobs like this you might like:
Westfield Consulting was founded in January 2012, by a team of Nigerians with over 45 years of cumulative work experience in management and consultancy. Westfield Consulting is a provider of Human Resource and Strategic Management Services. Our focus on innovation and excellence in service delivery has made us a first choice to our growing clientele in various sectors.
We have successfully achieved a positive work force attitude, while engineering a more motivated and committed workforce for our clients with notable results Our results provide a testament about the quality of our services. 70% of our business is repeat business.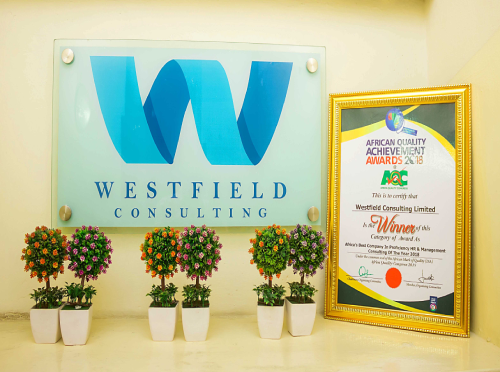 Job Summary
Our client is in need of Supervisors for Aggregation centres across the Local governments.
Functions
Primary Responsibilities include but are not limited to:
Deliver World Without Waste and local legal targets, including developing and deploying sustainable and commercially viable PET Collection and Recycling Solution.
Drive awareness and actions on packaging, collection and recycling
Drive Zero Waste City partnerships.
Assess and build strategic partnerships with local recovery Households.
Align Food & Beverage Industry around collection model.
Build Customer partnerships that support delivery of targets.
Provides all administrative support which may include operations, inventory, logistics, Q.C but not limited to, composing correspondence, booking clients appointments, coordinating Sorters, maintaining all official files (which may be confidential in nature)
Maintain a register of all agreements entered by the company outlining nature, parties, dates, duration etc
Take notes at meetings or provide general assistance during presentations
Liaising with clients, suppliers, and vendors as required.
Job Requirements / Skills
Candidates should possess a Bachelor's Degree qualification.
Sustainable packaging – collection & recycling.
Customer partnership
Stakeholder management
Sustainability Measurement & Reporting
Excellent problem solver
Method of Application
Interested and qualified candidates should send their CV to: cvs@westfield-consulting.com using the Job Title and your Local Government as the subject of the email.