The 4 essential skills of the leader of the future
Collaboration, pragmatism, courage, and care for others (and oneself) from business leaders will protect professionals and organizations from potential harm, and help them navigate these new times of change, crisis, and uncertainty.
The different responses of organizations globally to crisis situations have shown that the slower and less effective the response to change, the greater the risk of prolonging its consequences.
Future leaders will need to respond proactively, rather than just "react" to these situations.
The reality is that the future of work is already upon us.
Uncertainty is the new constant and business leaders must adopt sustainable practices over time that protect their businesses from future crises of a very diverse nature.
Read also: Preparing for an interview : Easy Guide
---
1. COLLABORATION
Be a visionary: The role of a leader is to set the direction of the company and empower your trusted people to create and implement solutions that ensure you can fully navigate the path to that vision.
Behave and delegate decision-making responsibly to the right people, at the right time.
Also, you have to adopt a constant dynamic thinking.
To achieve this, a leader must be collaborative, and have a team that advises him on priorities and knows how to handle changing conditions of high stress, in a calm and systematic way.
These people should come from a variety of disciplines (finance, HR, legal, marketing and communication, IT…) in order to provide you with different perspectives on each problem.
"Transparency and clarity are key in a change leader. He must be clear about what he knows, what he doesn't know, and what he is doing to find out more.
So adapt your policies and approaches as you learn about the situation and how best to deal with its evolution. His communication must therefore be thoughtful, sensitive and frequent.
You must promote cross-functional strategies between departments and functions to develop solutions to problems in real time.
Finally, he has to avoid judging by being open to corrections on the fly without having adverse reactions.
For a good leader, mistakes are opportunities for learning and growth", says Mònica Segura, associate director at Robert Walters.
2. PRAGMATISM
Be honest with oneself: the leader must take a bird's eye view to assess the scope of the situation of change, crisis or uncertainty that affects the business.
This implies stopping, reflecting, evaluating from different perspectives, considering preventive measures and deciding which are the priority and necessary strategic actions.
This process begins with the involvement of all affected stakeholders. A leader has to have open and honest discussions about the weak points that affect the respective "communities";
promote risk transparency to start generating practical solutions that are acceptable to all.
One of the goals of the leader must be to guarantee access to the vital assets necessary for a sustainable business. Identify pain points and sensitivities, and develop a roadmap to address the greatest risks and threats.
The prioritization of strategies and plans is key. Every leader needs to develop a pragmatic and flexible roadmap.
Read also: Choosing the best candidate by video interview
---
3. COURAGE
A change leader must bury their ego and accept the possibility of deeper and longer shifts in their business in order to create sensible and sustainable solutions over time.
The most radical decisions, for example, to reduce costs, can save companies in the long term. Early divestments can attract higher profits than in a recessionary environment.
Critically assess the organization's cash flows, profits, losses, and balance sheets; observe different scenarios and test their respective results…
The purpose of the leader must be to identify triggers that can significantly affect the company's liquidity.
Once the situation is assessed, he has to have courageous conversations with banks, suppliers, creditors…
to help alleviate pressure points; optimize cost reduction measures; carry out bridging strategies; seek ways to improve cash positions by divestment in non-core businesses;
face the implications of solvency and the ability to meet debt obligations… In conclusion, you must respond with intention and courage to financial situations, and not just "react".
Finally, a change leader must generate innovative opportunities and be open to possible difficulties. By looking for solutions that are resilient and future-proof, you'll be creating a long-term resource strategy.
4. CARING FOR OTHERS (AND ONESELF)
Empathy, humanity and humility are essential in a leader. One who accepts uncertainty with calm, composure and confidence.
With this aptitude he generates a credible leadership that will facilitate the overcoming of any obstacle, challenge or adversity. Self-care is essential to meet this goal. How to lead with the "empty tank"?
Compassion for others begins with compassion for oneself. It is necessary for every leader to focus on what aspects significantly affect the workforce and their stakeholders:
"How are my clients, collaborators and workers affected by events as they unfold? How can I ease the hurt and suffering during this time? How can I help others?"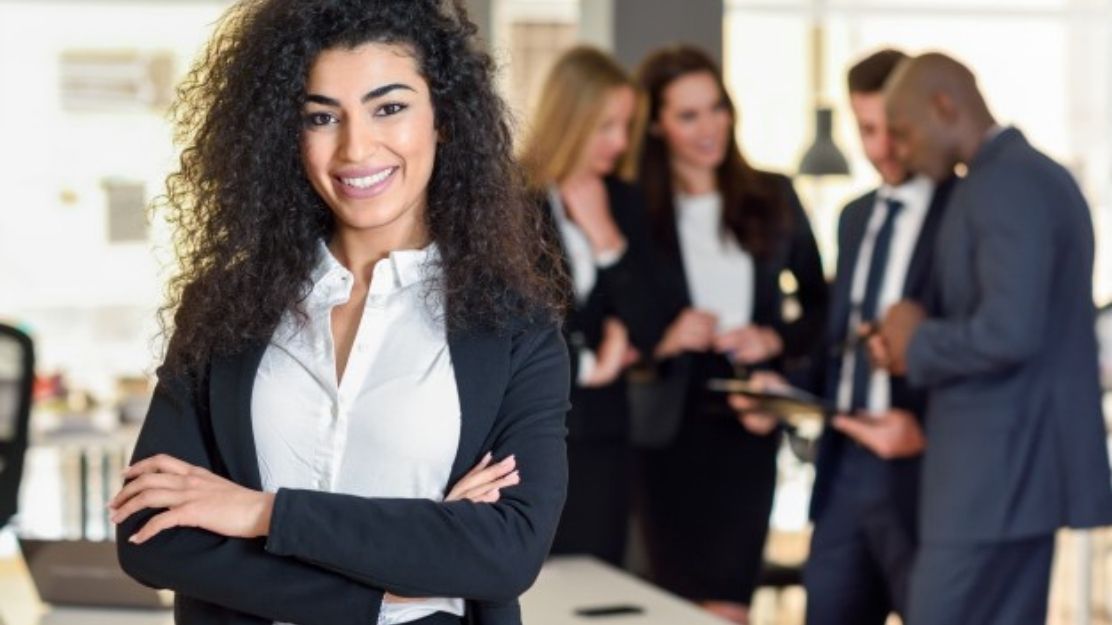 Read also: 10 key practices to prevent "burnout syndrome"
---
It must actively promote "psychological safety" within the company: encourage employees and other stakeholders to question and openly discuss decisions, ideas and fears – without fear of further repercussions.
Expressing interest in their concerns, and offering solutions that address and mitigate their impact, should be a natural and systematic practice for a leader.
Similarly, it must encourage its work teams to act responsibly. Guidelines are useful in non-mandatory matters that help employees understand how to behave and make decisions for themselves.
Employee problems cannot be addressed in a generic way. A leader has to adapt and personalize her response based on the individual needs of each member of her team.
Offer the necessary support and resources to allow a work environment related to change: motivating, safe, flexible, communicative and productive.