When you first arrive in the US, opening a bank account should be one of your first moves as you get established. As a non-resident, you may be wondering what banking services are available to you, if any.
The good news is that there are many banks in the United States that offer access to non-residents. There may be a few more hurdles to overcome than in your country, but you can get around them with a little preparation
The best banks for non-residents in the US
Note: This list is provided for general information purposes only and is not intended to be exhaustive. It is not a substitute for professional or specialist advice.
Chase Total Checking Account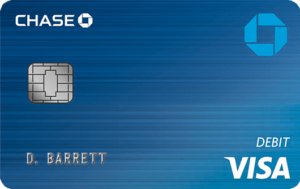 Monthly fee: $12 (or $0 if you meet certain requirements)
Minimum initial deposit: $0.
ATM Fee: $0 at Chase network ATMs; $2.50 to $5 at non-Chase ATMs, plus additional ATM operator fees
Overdraft Fee: $34 (maximum three times daily)
Foreign Debit Card Transaction Fee: 3%.
FDIC Insured: Yes
Chase is one of the largest financial institutions and best banks in the United States, with 16,000 ATMs and 4,900 branches across the country. One of the advantages of opening this bank account is that new clients can receive a welcome bonus when they meet certain requirements.
Chase is currently offering new customers $300 once they set up direct deposit into their Chase Total Checking® account. If you are not a US citizen, you may have to go to a physical branch to open an account, but you should still be eligible for the bonus.
Although there is a $12 monthly fee, account holders can be waived if they have a minimum daily balance of $1,500, $500 in direct deposits each month, or an average balance of $5,000 at the beginning of the day in Chase accounts. linked.
Schwab Bank High Yield Investor Checking Account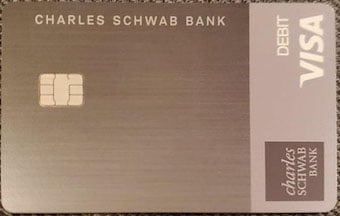 Monthly fee: 0
Initial minimum deposit: 0
ATM Fee: $0 (customers will also be reimbursed for out-of-network ATM fees)
Overdraft fee: 0
Foreign Debit Card Transaction Fee: None
FDIC Insured: Yes
This checking account is one of the best banks and a good option for those who travel often. You won't be charged any ATM fees, even if you're in a country outside of the US Plus, you'll be reimbursed for all out-of-network ATM fees.
The drawback is that you cannot deposit cash, as Charles Schwab is primarily an investment agency. That means you can set up electronic money transfers, direct deposits and checks by mail. In other words, this account is more suitable as a secondary account.
To apply, you will need to appear in person to fill out an application form. You must also open a brokerage account with Charles Schwab, but there is no requirement that you have to deposit funds into it.
Bank of America Advantage Plus® Banking

Monthly fee: $12 (or $0 if you meet certain requirements)
ATM fee: $2.50 for non-network ATMs in the US; $5 for ATMs outside the US
Overdraft fee: $35 per item
Commission for foreign debit card transactions: 3%.
FDIC Insured: Yes
The Advantage Plus Bank Account is one of the best banks and a popular option because of its extensive ATM network and physical branches throughout the United States. Account holders can use the mobile banking app to check transactions, make deposits and much more.
Although there is a monthly fee, you can get it waived if you have at least one qualifying direct deposit of a minimum of $250, enroll in the Preferred Rewards program, or maintain a minimum daily balance of $1,500.
Account holders under the age of 24 can also request a monthly fee waiver.
What non-residents should keep in mind in a bank account
Before you open a bank account in the US, it's a good idea to compare the features and the fees you'll pay.
In this way, you will be able to open a bank account that suits your individual needs and in which you will pay for the functions that you are going to use.
Here are some of the features you'll want to look out for:
Monthly fee: some bank accounts charge you a maintenance fee each month. Sometimes you can waive this fee if you meet certain requirements, such as meeting a minimum balance requirement or making direct deposits into the account. There are plenty of non-resident bank accounts that don't charge a monthly maintenance fee, so do your research, especially if you think you can't meet the monthly requirements.
Minimum opening deposit requirement – ​​Banks may require you to deposit a certain amount when you open the account. This initial amount can be small – for example, less than 100 USD – but there are also many that do not require it. Higher initial deposit requirements may apply to certain accounts, such as money market accounts or business bank accounts.
ATM fees: Checking accounts and some savings accounts include an ATM or debit card, which you can use to make deposits or withdrawals at ATMs. Although many banks do not charge a fee to use ATMs in their network, you may be charged if you use a third-party network or another financial institution. If you intend to use ATMs frequently, look for a bank that has a large network of ATMs or one that reimburses fees.
Foreign Transaction Fees: You may be charged a fee for debit card transactions made outside the US. This amount is typically a percentage of the amount you've spent or withdrawn from a foreign ATM.
Overdraft Fees: This fee will apply if a purchase or withdrawal brings your bank account balance below zero. If the bank approves the transaction, you will be charged a fee. Some banks allow you to opt into overdraft protection, which usually means transferring money from a linked savings account to your checking account so you don't overdraw.
5 Top Reasons for Refusal of Students Visa in the UK
Coverage Includes In Health Insurance
FDIC Insurance – FDIC stands for the Federal Deposit Insurance Corporation (FDIC). This organization, which is part of the US federal government, guarantees that the money you have deposited in an FDIC-insured account will be there. They insure your money up to $250,000 per ownership category (account type), per depositor (that's you).
What about the APY?
Other considerations are the interest, or the annual percentage yield (APY) offered by a bank account.
Although the APY is useful for calculating the interest you can earn, this percentage can fluctuate. Not all bank accounts offer interest (like many checking accounts), but it is a factor worth considering if you intend to keep large sums of money in your account.
When you compare APYs, check what the requirements are and if you meet them. Sometimes banks won't let you earn interest on deposits over a certain amount, for example.
What information do non-residents need to open a bank account?
As a non-resident, you can open a bank account using one or more of the following forms of identification
An alien identification or passport number
A government-issued ID from a foreign country
An individual taxpayer identification number (more on this below)
You will also need to provide personal information such as your name, date of birth, and proof of your physical address in the US This is because US financial institutions are required by law to be able to track their customers' transactions.
This information is used to verify your identity when opening a new bank account.
Is it possible for non-residents to open a bank account online?
The short answer is yes. The longer answer is yes, although it will depend on the bank and the information you can provide.
Many online banks verify your information using an SSN, and many non-residents cannot obtain it. That means you'll have a hard time opening an online bank account in the US if you only have a passport, permanent resident card, INS employment card, nonimmigrant visa, or border crossing card.
In other words, online bank account application forms typically do not have a place for applicants to enter their foreign identification number.
For this reason, most non-residents are luckier if they go to a larger bank with physical locations. This is because you can walk into a branch, show your passport or other relevant documents, and open an account.
Although you can start your application online at one of these banks, you may be required to complete it in person.
That said, many banks allow non-residents to apply for a bank account using an Individual Taxpayer Identification Number, or ITIN. This is a filing number that the IRS issues to nonresidents who are eligible for an SSN.
Ask if a specific bank allows you to open an account online with an ITIN if you can't or prefer not to go to a physical branch: most of the best banks for non-residents will allow it.
For more job updates and recommendations, visit mextechy.com.ng