Education
Top Universities In South Korea for Masters
South Korea is a popular destination for international students as it should be for so many reasons. Students from all over the world come to pursue their Master's and Bachelor's degree programs at a range of universities and programs, as the quality of education provided in South Korea is very high.
To help you narrow down your school options, we've compiled the best universities in South Korea for masters. We based our rankings on academic reputations from reputable sources and the number of international students.
Top Universities In South Korea for Masters
1. Seoul National University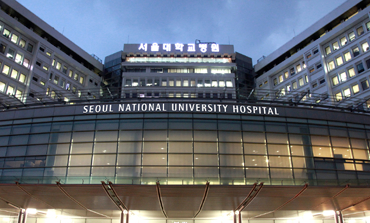 Considered one of the most prestigious higher education institutions in South Korea, Seoul National University offers students a chance to study in the heart of the country's bustling capital city.
The university has 16 colleges, a graduate school and 10 professional graduate schools offering hundreds of undergraduate, postgraduate and PhD courses.
The main campus, Gwanak, is based in southern Seoul and consists of more than 200 buildings catering to thousands of students and staff. The site is served by its own subway station. The university's Yongon campus, based just north of the Han River, is home to the main branch of the Seoul National University Hospital and the medical, nursing and dental schools.
A little way outside town, the Pyeongchang campus includes the Graduate School of International Agricultural Technology as well as the Institutes of Green Bio Science and Technology and the university's own farm complex.
Famous alumni include former UN secretary general Ban Ki-moon, former president of the International Criminal Court Song Sang-hyun, and Lee Jong-wook, who used to head the World Health Organisation. Academic staff include Nobel laureate Paul Crutzen and Fields Medal winner Hironaka Heisuke.
2. Yonsei University (Seoul campus)
Yonsei University, which started life in the late 1800s, was founded by Horace Grant Underwood, a Christian missionary.
The university operated under many different identities before becoming Yonhi University in 1946 and then taking on its current name in the late 1950s.
Yonsei University is a member of SKY universities, a term for the three institutions widely regarded as the most prestigious in the country.
Alumni include Han Seung-su, former prime minister of South Korea, who also served as the president of the United Nations General Assembly. Professional golfer Ryu So-yeon won the United States Women's Open Championship while a student at Yonsei.
3. Korea Advanced Institute of Science and Technology (KAIST)
Set up by the government in 1971 with help from US advisers, KAIST was South Korea's first research-led science and technology university.
The university is based in the central city of Daejeon.
It is possible that your smartphone, laptop or car was designed by a KAIST graduate, and the teaching and research conducted at the university have been crucial in developing South Korea's reputation for high-tech prowess.
The university has an innovative academic system and is allowed to operate autonomously, outside the government curriculum and admissions rules applied at other universities. KAIST implemented South Korea's first test-free admissions system (admissions instead being based on grades, letters of recommendation from teachers and personal statements). Undergraduates may try courses before choosing their major and may switch their major at any time. More than 80 per cent of courses at KAIST are taught in English.
4. Pohang University of Science and Technology (POSTECH)
Founded in 1986 in the south-eastern port city of Pohang, POSTECH is a research-focused university.
The university admits only a small number of students every year and customizes teaching to fit individuals based on their interests and study priorities.
Academic and research activities are focused around science and engineering, with more than 70 research institutes. POSTECH has its own bilingual campus, and students and faculty hail from all over the world.
5. Sungkyunkwan University (SKKU)
Sungkyunkwan University was founded more than 600 years ago and is the oldest university in East Asia.
The university has two campuses: the humanities and social sciences campus in Seoul, and the natural sciences campus in Suwon.
The university has academic exchange programmes and partnerships with 653 universities in 73 countries. It is also aiming to expand its dual-degree programmes with many other universities around the world. The university currently runs 33 dual-degree programmes with partners including the Massachusetts Institute of Technology's Schools of Engineering and Business, Indiana University's Kelley School of Business, Fudan University, Peking University and the University of Birmingham.
It also offers the first fully English-taught MBA programme in South Korea.
Why Study In South Korea 
1. Internationally recognized degrees
South Korean universities are acknowledged and held in high esteem globally for a world-class education. There are several prestigious institutions, and most of them are in Seoul.
Universities like Seoul National University (SNU), KAIST, Yonsei, POSTECH, Korea University, and SKKU are the top 100 universities worldwide. They enjoy this worldwide reputation thanks to high-quality teaching and state-of-the-art infrastructure.
South Korea, with 100's of educational establishments, comprises diverse academic profiles. It covers different types of degrees in popular fields like economics, science, technology, management, engineering, finance, fashion, and social science, to name a few.
South Korea ranks as one of the leading OECD countries for academic achievement and competitiveness. It also stands high in the global index of cognitive skills and educational attainment rankings.
With an increased focus of the Korean government on producing better graduates and researchers who can compete globally, this could be a crucial reason to study in South Korea.
2. Hub of innovation and technology advancement
South Korea is a leading country producing mobile phones, displays, semiconductors, chemicals, machinery, cars, electronics, and ships.
With innovation and progress in technology, South Korea transformed its economy from one of the world's poorest countries to one of the most prosperous over the past few decades.
This result is because of spending much more in research and development (R&D) as a share of GDP than other developed markets.
Big corporations such as Samsung, LG, and Hyundai have become global leaders thanks to their cutting-edge technology and groundbreaking product designs.
And it packs all these with outstanding career possibilities.
3. Affordable tuition fees and living cost
Do you want to study abroad without breaking your bank?
The foremost hurdle to studying overseas is the total cost. When college studies are becoming more and more expensive, South Korea stands out from the crowd.
Unlike the expensive USA, France, UK, Japan, and Australia, South Korean universities and educational institutions offer high-quality training in a favorable environment without imposing unaffordable tuition expenses.
The living cost is also on the lower side—the accommodation, food, clothing, transportation, and activity are relatively pocket-friendly for students.
You also have many opportunities to get one of the well-developed scholarship programs.
For more job & educational updates, visit mextechy.com.ng